Punggol Secondary students told to be vigilant after boar injures school employee: Principal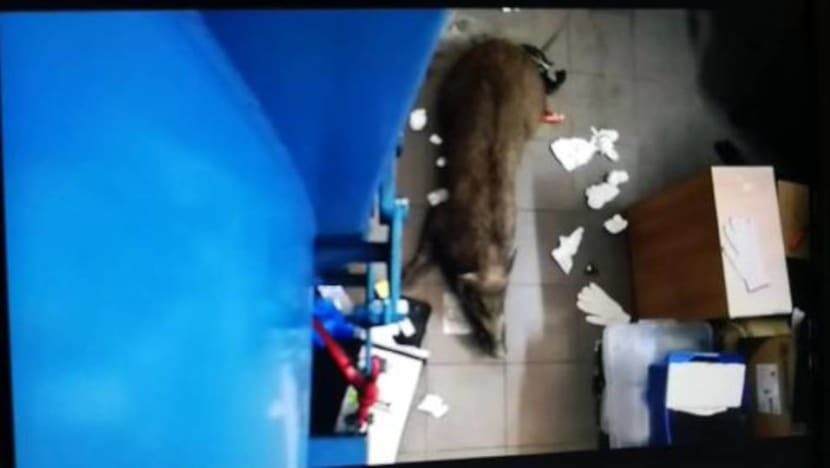 SINGAPORE: Staff and students of Punggol Secondary have been reminded to be vigilant and watchful of their surroundings after a woman was injured by a boar outside the school, said its principal Benedict Keh on Wednesday (Aug 29). 
He confirmed that the woman injured on Tuesday is an administrative employee at the school, adding that she remains in hospital. 
"We will render her continued assistance, including giving her the time to recover from her wounds," said Mr Keh in response to Channel NewsAsia's queries. 
"We have reminded our staff and students to be vigilant and watchful of their surroundings," he added.
"As an added precaution, we are working with the relevant authorities to ensure the safety of our staff and students."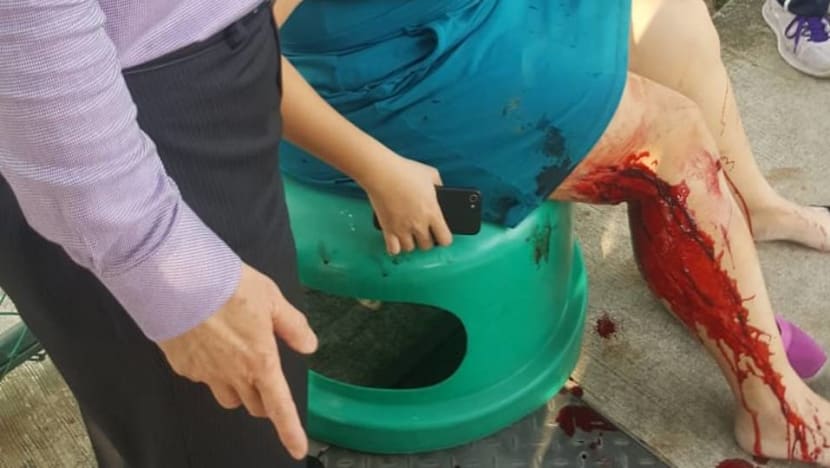 The Singapore Civil Defence Force said it responded to a call for medical assistance at about 5.15pm on Tuesday, along 51 Edgefield Plains.
After the incident, the boar ran into a nearby executive condominium's rubbish collection point, according to a report by Channel 8 News. 
The animal was stranded there and was eventually sedated and moved from the area, said the Animal Concerns Research and Education Society (ACRES).

NO INCREASE IN WILD BOAR SIGHTINGS IN PUNGGOL: AVA
The Agri-Food and Veterinary Authority (AVA) said it contacted ACRES after being alerted to a boar at the condominium, adding that the animal was subsequently relocated at the Lorong Halus area.
"The wild boar likely came from forested areas at the end of Punggol and/or Coney Island, where boars are known to be present," said AVA in response to Channel NewsAsia's queries. 

"AVA has been monitoring the wild boar situation and has not observed any increased trend of wild boar sightings at this area."
The agency added that it has been working closely with the National Parks Board, ACRES, Wildlife Reserves Singapore and the National University of Singapore to "mitigate encounters with wild boars".
"Some measures which have been implemented include putting up signage about wildlife crossings at specific locations to warn motorists," said AVA.
​​​​​​​Authorities said last year that they were working on managing wild boar issues in Singapore after reports of more sightings near residential areas.
Last November, police fired tasers at a boar at Punggol West Flyover after it charged towards officers and members of the public.
In October 2017, a man was injured after he was attacked by a wild boar near a bus stop at Hillview Road.

ACRES said on Tuesday that the wild boar in the latest incident likely came from Lorong Halus.

"Development works in that area could have caused this individual to venture out and subsequently finding itself lost in the urban area," said ACRES deputy chief executive Kalai Vanan.
"Feeding by people may have had a part to play as well to cause the animal to venture out as well."

AVA cautioned members of the public not to approach, disturb, feed or try to catch any wildlife.
"We urge the public to keep a safe distance from all wild boars and avoid confronting or cornering the animals. 
"Do not interact with the animal, and ensure that young children and pets are kept away as they may be curious and approach it," said AVA.​​​​​​​