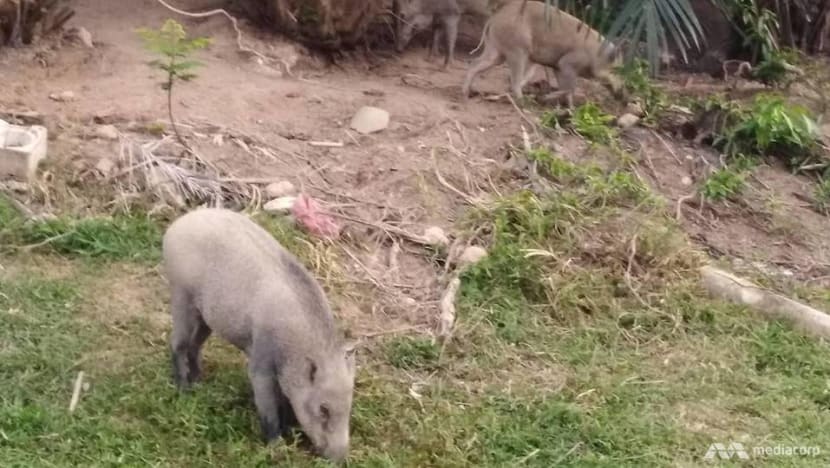 SINGAPORE: Despite the wild boar attack on a woman outside Punggol Secondary School on Tuesday (Aug 28), residents in the area that Channel NewsAsia spoke with said the animals are usually not aggressive and will not attack unless provoked. 

One man said that he has seen wild boars around the Punggol Serangoon reservoir, about 2 kilometres from the secondary school, more than 20 times in the last two years. 

"They are usually in the jungle but sometimes they come out to eat around the slopes of the hill. There are a lot of them, probably 20-25 wild boars from babies to middle-sized to adults," Mr Amalraj said. 

They usually run away when they see people, he added. 

A retired resident Mr Koh said that he once saw more than 10 wild boars grazing near the Lorong Halus bridge that spans the reservoir. 
"I've seen them many times and they are usually finding food. They were not fierce or aggressive and I could even go up close to take photos," Mr Koh said. 

He cycles along Sungei Punggol daily, which runs along many of the new residential projects in the neighbourhood, and has seen people feed the boars, usually in the evening.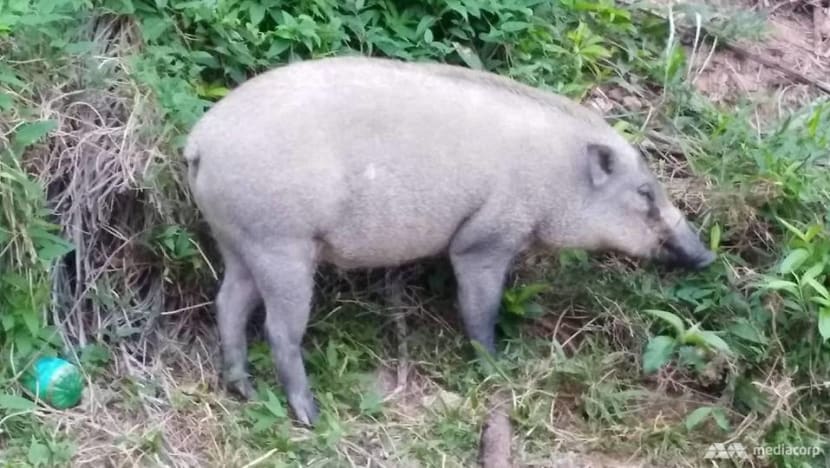 Wild boars have also been spotted at the forested areas around Punggol Safra near Sam Kee LRT station, about 1 kilometre away from the secondary school. 
Homemaker Mrs Lee told Channel NewsAsia that she has heard from other residents as well as her children's classmates that they have spotted wild boars near Punggol Safra but they were "friendly". 

Retiree Susie Woo said her group of elderly friends who play Pokemon Go together have warned each other to watch out for wild boars in the area when they are out and about. 
"We saw them at My Waterway @ Punggol where there is a Pokemon gym. I saw two big boars. One was digging the ground and it's fine. Nothing happened. I saw boars three times there," Mdm Woo said. 
"It's not so serious. If you don't provoke them they will not attack you," she added.

Resident Low Woon Teck said that there used to be a field with an area of big trees that made it look "like a forest". He came across two boars under a flyover while waiting for the rain to pass when he was out running.

"Why would I be scared? They were grazing like goats and just running up and down. Everybody was watching under the flyover," Mr Low said. 
"There are also wild dogs here but it's nothing much. It's not a real concern to me," he added.