SINGAPORE: A new rehabilitation centre opened on Friday (Feb 25) to provide veterinary care for wild animals rescued by the National Parks Board (NParks).
The Centre for Wildlife Rehabilitation has been set up to receive rescued wildlife such as mammals, reptiles and birds that may be injured or in distress from wandering into unfamiliar environments, as well as those that have been abandoned, NParks said in a media release.
The centre will support the "entire process" from rescuing wildlife to their treatment, rehabilitation and release, said NParks.
Various facilities available at the centre including surgery rooms, X-ray equipment, an incubator and an oxygen cage.
There are also specially designed housing facilities that are customised to replicate the different animals' natural environment.
This includes climbing structures and perches for animals such as civets and primates, as well as  natural bedding and feeding techniques to encourage foraging.
"These measures will increase our capabilities in providing veterinary care and rehabilitation for wild animals in Singapore, which will contribute towards their conservation," said Minister of State for National Development and Communications and Information Tan Kiat How at the opening.
 
The rehabilitation centre complements the work of the Animal Concerns Research and Education Society (ACRES) and Mandai Wildlife Group as well as "strengthens" collaboration with the wildlife management industry, said NParks.
It will also play a "key role" in supporting efforts to combat illegal wildlife trade, NParks added.
"(The centre) will also allow us to house the exotic wildlife species that we take into custody as part of our enforcement against illegal wildlife trade activities, and care for them while the proceedings take place," said Mr Tan.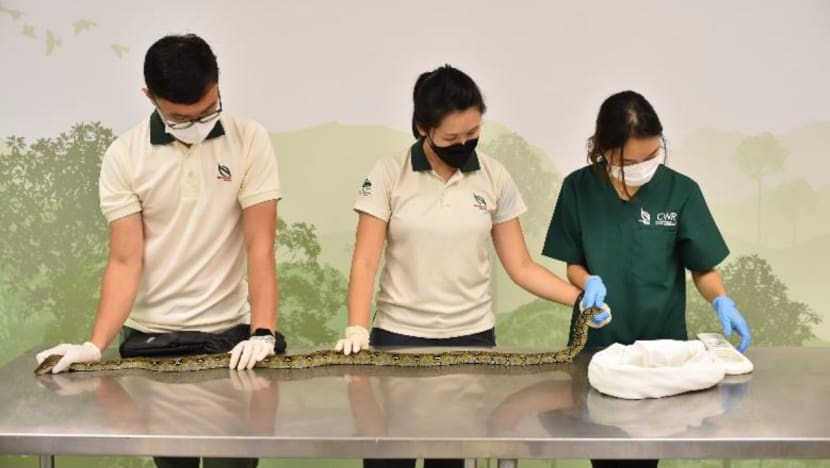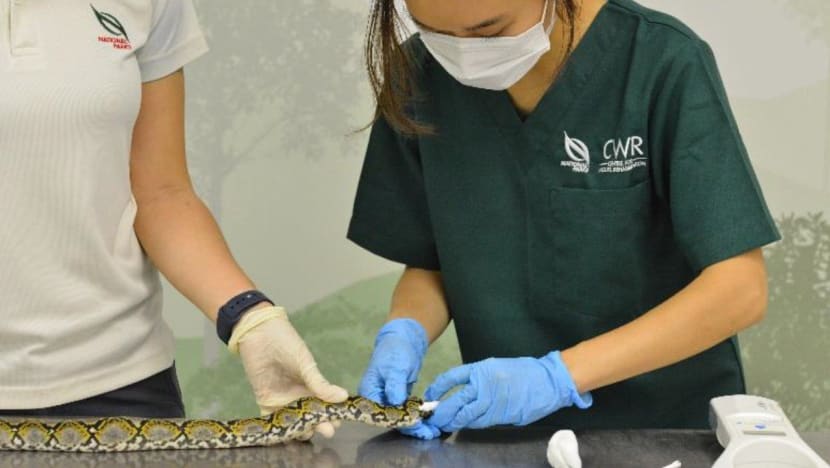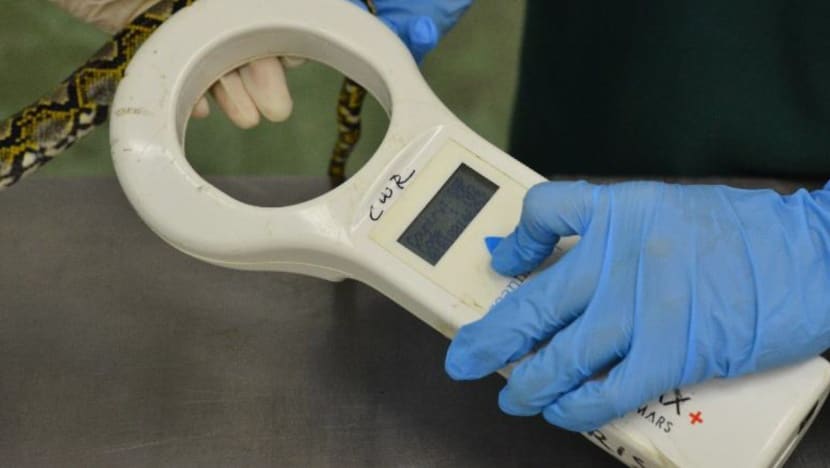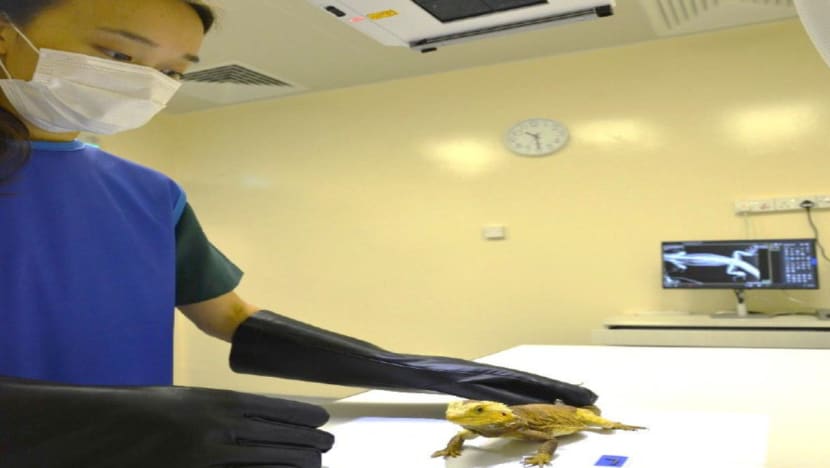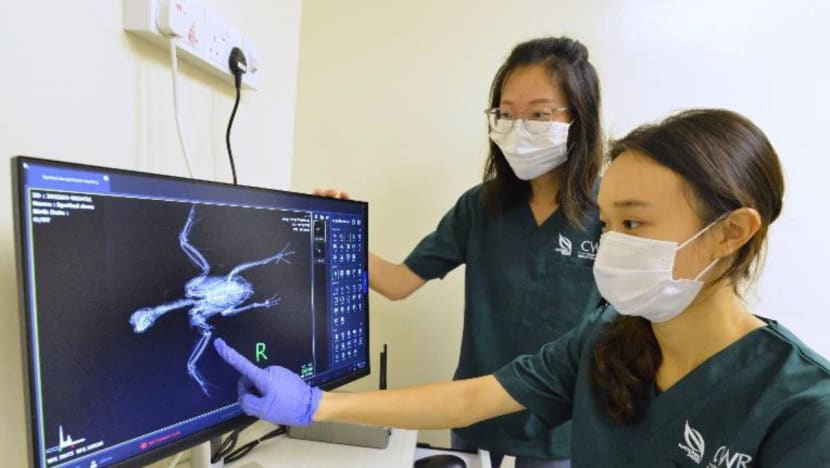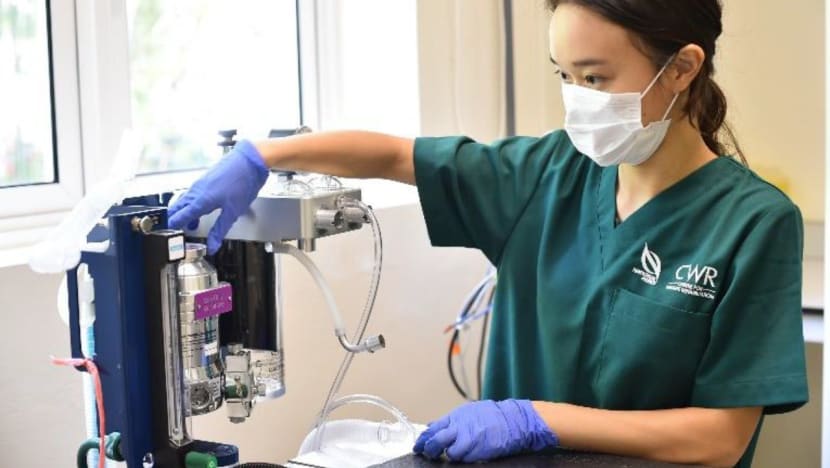 HOW WILDLIFE WILL BE CARED FOR
Newly admitted wild animals will first be examined to assess their condition. If deemed healthy, the wildlife will be prepared for release as soon as possible, said NParks.
Sick or injured wildlife will be further assessed to determine the type of treatment needed as well as the suitability of the animal for rehabilitation.
During rehabilitation, the animals will treated for injuries or diseases, after which they will be housed, fed and cared for, NParks said.
Prior to release, samples such as blood, feathers or faeces may be collected for biosurveillance and research, according to a media factsheet. Some animals such as pythons, macaques and civets may also be microchipped before being released.
"This is so that they can be identified should the same individual be brought in again, which provides information on their movement patterns and insights on the behaviour and distribution of the species," according to the factsheet.
The duration of the rehabilitation can be as short as a few days, or as long as several months, depending on the individual animal.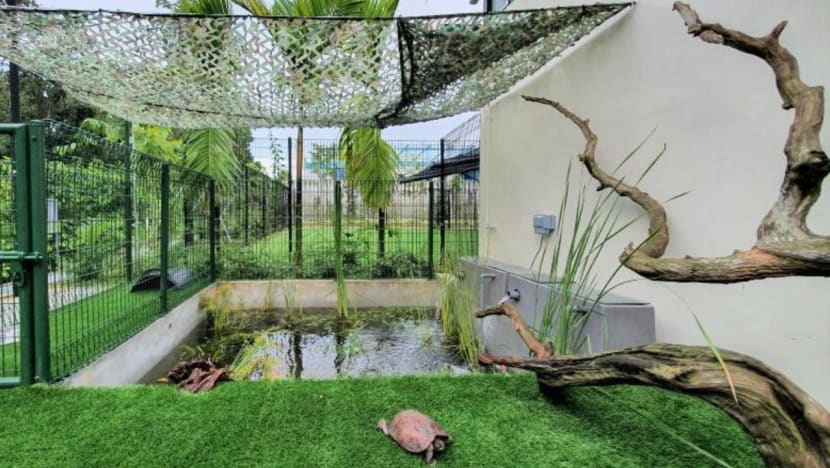 BIOSURVEILLANCE CAPABILITIES AND TRAINING FACILITIES
The Centre for Wildlife Rehabilitation was also enhance NParks' biosurveillance capabilities to manage emerging threats of animal and zoonotic diseases.
Animals admitted to the centre will be examined and tested for diseases of animal and public health importance. The results will then be analysed to guide measures to protect ecological and public health, such as vaccination programmes, NParks said.
The centre will complement existing facilities such as the Animal Quarantine Centre, which was opened last November, to monitor and prevent animal diseases from being introduced into Singapore, Mr Tan said.
"Together, these efforts will help us identify potential animal disease threats in advance, and manage them to safeguard animal and public health," he added.
The new centre will also serve as a training venue for staff from wildlife management companies.
Indoor and outdoor areas with sufficient space for safe manoeuvring and secure handling of the wildlife by trainers and participants are also available at the centre, NParks said.