Woman died of myocarditis that was likely linked to COVID-19 vaccine booster she received 4 days earlier: Coroner
The 43-year-old woman was hospitalised a day after receiving her COVID-19 booster shot.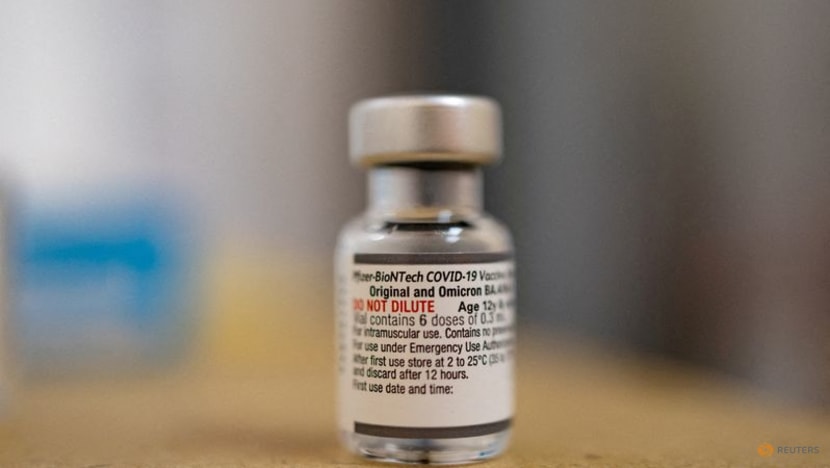 SINGAPORE: A 43-year-old woman who received a COVID-19 vaccine booster died about four days later, a coroner's court heard on Friday (Apr 14).
The cause of Madam Ontal Charlene Vargas' death was determined to be myocarditis, or inflammation of the heart.
State Coroner Adam Nakhoda said on Friday it was likely that the myocarditis was related to the COVID-19 booster vaccine that Mdm Ontal had received, and ruled that her death was a medical misadventure.
Mdm Ontal, a Filipina maid, received her Pfizer-BioNTech's Comirnaty booster shot on Dec 9, 2021. During the 42 minutes of observation at the clinic, she did not exhibit any adverse effects.
She went home and completed her domestic chores and did not complain of any issue to her employers, son or friends.
However, she grew unwell the next morning, feeling tired and breathless. She called her husband and told him she found it difficult to breathe.
She walked to a clinic for a check-up for mild chest discomfort, but was discharged from the clinic after she was assessed to be normal and she said she did not have any further discomfort.
Later that day, she felt unwell again and told her employer about it before taking a taxi to Singapore General Hospital.
According to the coroner's findings, Mdm Ontal stated at the hospital that she had no family history of heart disease or congenital heart problems.
She also said that she did not have any reaction to the first and second doses of the Pfizer-BioNTech vaccine.
Her condition worsened on Dec 12, 2021 and she suddenly became unresponsive. Despite receiving appropriate medical care, her condition deteriorated rapidly and she died on Dec 13, 2021.
AUTOPSY
The forensic pathologist who conducted the autopsy found inflammation of Mdm Ontal's heart muscle, which was consistent with myocarditis.
Common causes for myocarditis include bacterial, viral or fungal infection, an autoimmune disease, consumption of drugs and as a result of a COVID-19 vaccine.
There was no evidence that Mdm Ontal had a bacterial, viral or fungal infection or autoimmune disease, or that she had taken drugs and medication that led to myocarditis.
She developed symptoms soon after receiving the vaccine, the court heard. It is reported in medical literature that myocarditis is a known adverse side effect of receiving the COVID-19 vaccine, said the coroner.
After Mdm Ontal died, her family applied to the Ministry of Health (MOH) under the Vaccine Injury Financial Assistance Programme, which provides one-time financial assistance to those who experienced serious side effects that are assessed to be related to COVID-19 vaccines administered in Singapore.
The application was successful, although the coroner did not specify how much Mdm Ontal's family received. CNA has contacted MOH for more information.
The coroner said Mdm Ontal was a healthy woman with no chronic illnesses, and although a benign tumour was found at autopsy, it did not cause her death.
He said myocarditis is a known adverse effect following an mRNA vaccine. It is extremely rare but not unknown for a person who has received the vaccine to develop myocarditis, added the coroner.
He accepted evidence from two doctors who said there was no definitive link between myocarditis and the vaccine, but found that on a balance of probabilities, it was likely that the two were related in this case.
The coroner emphasised that the risk of developing myocarditis is extremely low, and is far outweighed by the benefits of getting the COVID-19 vaccination.
This is the second reported coroner's case where a person's death was linked to a COVID-19 vaccine.
The first was for the death of 28-year-old Bangladesh national, Mr Rajib.
Editor's note: The original version of this article referred to the deceased as Mdm Vargas. It should have been Mdm Ontal.