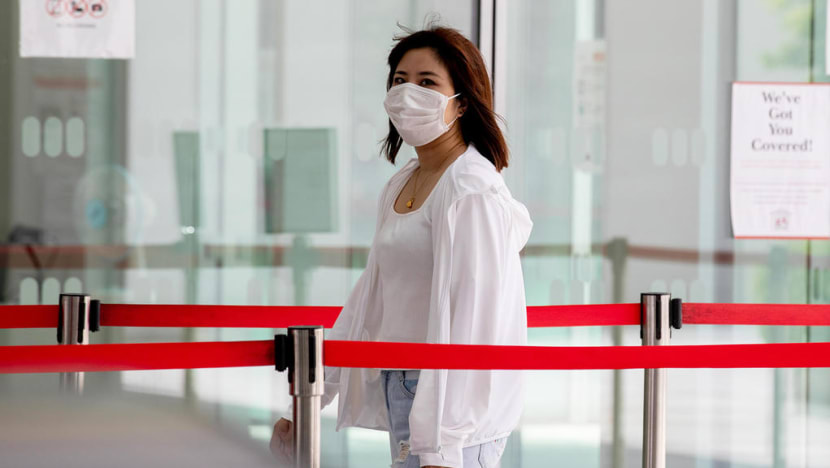 SINGAPORE: A 35-year-old woman who abused her domestic worker several times, including by kicking her in the groin and beating her with clothes hangers until they broke, was sentenced to seven weeks' jail on Tuesday (Sep 28).
Wang Xiaohui, who pleaded guilty in May to one charge of voluntarily causing hurt, was also ordered to pay S$2,000 in compensation to Ms Ngo Sabal, according to a report by TODAY.
A psychiatrist who examined Wang stated that she was suffering from major depressive disorder at the time of her offences, which had affected her ability to exercise self-control over her actions to a moderate extent.
District Judge May Mesenas rejected the recommendation of a 18-month mandatory treatment order for Wang, saying that her disorder was not substantial enough to warrant departing from the usual sentencing framework.
The Singaporean, who works as a music teacher, will begin serving her jail time in a month as she has to make arrangements for the care of her two toddlers, said TODAY. 
The report added that Wang's lawyers, Mr Cory Wong and Mr Josephus Tan from Invictus Law Corporation, did not state if they will be appealing against the sentence.
ANGER OVER LAUNDRY, DISHES
The court previously heard that the 25-year-old Myanmar national began working for Wang's household in March 2019. 
It was also Ms Ngo Sabal's first time working in Singapore, and she was tasked with household chores and caring for Wang's two young children, TODAY reported. 
According to court documents, Wang first abused Ms Ngo Sabal in May that year by hitting her head twice. The next month, Wang hit her another five times and kicked her in the groin.
In July 2019, Wang hit Ms Ngo Sabal with part of a vacuum cleaner.
Later that month, Wang instructed Ms Ngo Sabal to wash and dry some clothing by hand in order to avoid contaminating the rest of the family's clothes.
The clothing belonged to Wang, who had chickenpox at the time, according to TODAY. 
The maid washed Wang's clothes separately but dried them together in the washing machine with a dryer function, prompting Wang to scold her. 
Later that day, she told Ms Ngo Sabal to wash her dishes separately as well, but was angered again when the maid used the same sponge for all the dishes.
Following the incident, Wang struck her with a plastic hanger several times until it broke, then resumed beating her with two other plastic hangers until they also broke.
She then turned to using a wooden hanger, hitting Ms Ngo Sabal's arm, back, thigh and head several times while shouting at her and scolding her, TODAY reported. 
Wang stopped when this hanger broke as well and then told Ms Ngo Sabal to throw away the broken pieces.
Despite "sustaining extensive bruising" from the beatings, Wang did not take Ms Ngo Sabal to seek medical attention, Deputy Public Prosecutor Janice See told the court.
According to TODAY, the abuse was discovered two days after the assault when Ms Ngo Sabal approached a 40-year-old woman at a playground. She showed the bruises on her left upper arm to the woman, and said that her employer had hit her. 
The woman took photographs of the bruises and contacted the police.
Ms Ngo Sabal has stayed at a shelter since then and said that she no longer wishes to work in Singapore, said TODAY.
For voluntarily causing hurt, Wang could have been jailed for up to two years, fined up to S$5,000, or both.
If the crimes involve a domestic worker, offenders may receive one-and-a-half times the maximum punishment.