Work with, not against Big Tech to improve lives and drive innovative solutions: Teo Chee Hean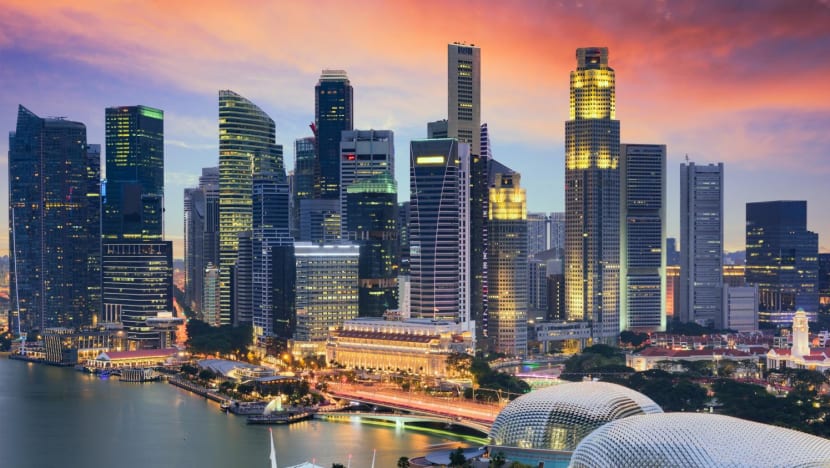 SINGAPORE: With technology becoming increasingly indispensable and critical to how societies function, countries should work with Big Tech, instead of going against it, so that they can improve people's lives, said Senior Minister and Coordinating Minister for National Security Teo Chee Hean on Tuesday (May 31).
Speaking at the Asia Tech x Singapore (ATxSG) Summit Social, Mr Teo said global tech leaders and policy shapers need to grapple with how to strike a balance between seamless access and the need for stronger security and privacy; and consider if the digital world will become more integrated or divided.
"Over time, the network effect, amplified especially by the instantaneous power and reach of the Internet, has meant that a handful of big tech corporations, the most innovative and entrepreneurial ones, have amassed immense influence," he said.
"The digital giants now form the infrastructural backbone of an ever-expanding tech universe, serving as the interface of every interaction. If we decline to share our data or accept cookies, what alternatives do we realistically have, or will we be crowded out of the digital space?"
The solution, he said, is to work with, and not against Big Tech.
"These platforms are a force for good and the betterment of our lives, connecting underserved populations across the globe. They also drive investments towards even more innovative solutions and applications."
GLOBAL CONSENSUS ON RULES AND NORMS
To better facilitate stable, secure and consistent online interactions across societies, Mr Teo also called on countries to work towards global consensus on rules, norms and standards.
"Consumers and businesses will benefit from reduced compliance costs, easier market access, and better and more affordable services," he said.
He pointed to how countries have already started to make their own rules or congregate into different blocs.
"Companies would face a fragmented landscape across different markets, and consumers would face hurdles or end up with the inconvenience of paying higher prices as they look for integrated global services."
"Such disparate regulatory initiatives could splinter the digital world," he said. "Quite apart from the lack of consensus on how to draw up the rules and regulations globally, lack of trust amongst the stakeholders also exacerbates the situation."
Even if major countries are unable to reach consensus, Mr Teo said small states have the agency to act.
For instance, he said like-minded countries could work together on digital economy agreements that align digital rules and standards.
"These will facilitate greater interoperability with protocols, gateways and bridges between digital systems for cross border digital trade and data flows," said Mr Teo, adding that Singapore has concluded four such agreements with five countries including Australia and South Korea.
"Just as we have building safety codes or traffic rules, we need to devise new ways to maintain the security and resilience of our systems," he said.
"This will encourage consumers and businesses to be more willing and ready to embrace the benefits of new waves of technological innovation, with confidence and trust that they will be secure, and that their privacy will be respected and protected."