SINGAPORE: A 74-year-old worker died in a workplace accident after falling off a platform that was about 1m high at Century Square mall.
In response to CNA's queries, the Ministry of Manpower (MOM) said on Wednesday (Aug 25) that the Singaporean man was pulling a hand trolley in a loading bay when he fell off the open side of an elevated platform at the mall on Aug 13.
He was taken to Changi General Hospital, where he died of his injuries the following day. 
The worker was employed by AST Logistics. A spokesperson for Frasers Property Retail, which manages Century Square mall, said the accident involved a "third party personnel".
"The authorities are investigating the incident and we are unable to provide more information," said the spokesperson. 
"Meanwhile, our hearts and thoughts are with the family of the deceased at this time."
MOM said it is investigating the accident, which is the 26th workplace fatality this year.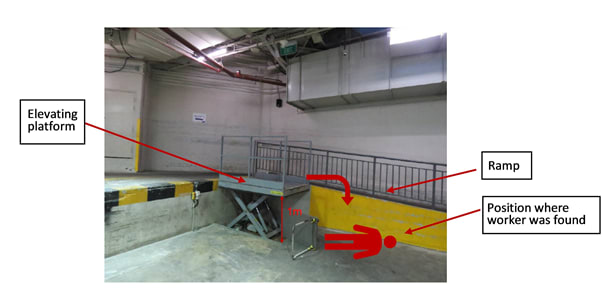 A Workplace Safety and Health alert on Monday said that the worker may have "mistakenly entered the elevating platform instead of the ramp".
It said that employers should brief workers, especially new and temporary workers, on the hazards in the workplace such as open sides in the loading bay.
Other measures to prevent such accidents include installing warning signs or bright warning tape at the open sides of elevating platforms to highlight fall hazards.
"If workers must move backwards while moving goods, they should frequently check behind them for trip and fall hazards," said the workplace safety alert.