Daniel Goh says Workers' Party disciplinary committee formed to investigate his Facebook posts on Raeesah Khan
The former Non-Constituency Member of Parliament said that he has declined to be interviewed by the committee.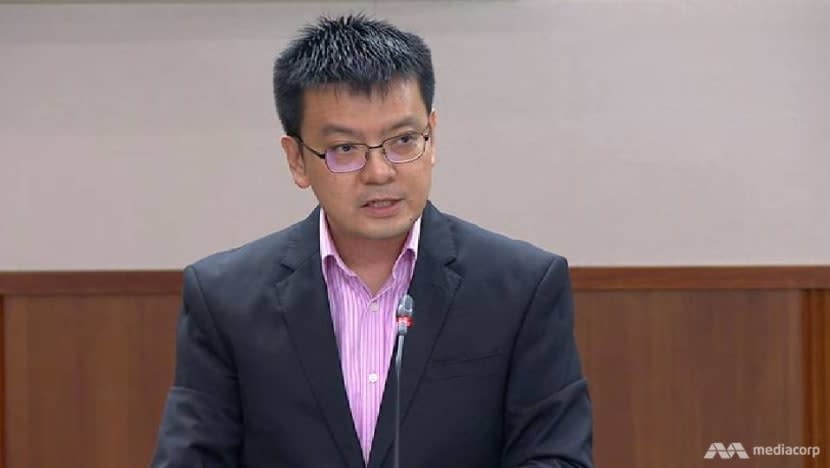 SINGAPORE: Workers' Party (WP) cadre member Daniel Goh said on Saturday (Sep 3) that the party has convened a disciplinary committee to look into his Facebook posts on Raeesah Khan. 
The posts related to how the Workers' Party handled the "Raeesah Khan matter" in Parliament, he said on Facebook. 
Ms Khan had stepped down in November last year after admitting to lying in Parliament. She was found guilty of abusing parliamentary privilege and fined S$35,000, while party leaders Pritam Singh and Faisal Manap were referred to the public prosecutor after investigations by the Committee of Privileges.
When contacted by CNA, a Workers' Party spokesperson declined to comment on the matter. 
The former Non-Constituency Member of Parliament, who is currently associate provost of undergraduate education at the National University of Singapore, said the committee has called him up for an interview "to hear the reasons and rationale" behind his public statements.
According to Associate Professor Goh, his posts were said to have "revealed the inner workings of the Parliamentary caucus of the WP Members of Parliament" and allowed their political opponents to "have an inside understanding of how the WP operates".
His posts were also said to have "cast a cloud over the character of the leadership of the WP", he wrote.
Assoc Prof Goh said that he has declined to attend the interview as he has "nothing more to say about the questions that were publicly posted last year", adding that he has "been clear about the reasons and rationale in those posts".
"I have not been associated with party matters since I stepped down from my duties in early 2020. My Facebook posts were questions based on public information," he said.
"The party leadership had not made any special communications with party members on the Raeesah Khan matter. I did not receive any additional information as a cadre member. The party leadership only came forward with more information on their handling of the matter after my posts." 
When asked by CNA if he intends to remain a member of the Workers' Party in light of the situation, Assoc Prof Goh said that he sees "no reason to resign" from the party "just because the leadership does not like (his) questioning".
"CONCERNED CITIZEN"
In his Facebook post, Assoc Prof Goh also said that he had asked those questions as a "concerned citizen" and as a party member who believes that "public accountability and integrity are non-negotiable values demanded of our political leaders". 
In issues of grave public interest, he said that questions must be asked about the inner workings of any organisation. 
"If asking those questions carry a price, I am willing to pay it, and count it inexpensive," he wrote. 
Assoc Prof Goh added that he has "no intention" of participating in party matters, including the Cadre Members' Conference to be held in a few months' time to elect party leaders. 
"I spent nearly 10 years working alongside many colleagues, building WP up as a credible political party, with the core values of integrity, service, and public accountability," he said.
"In the same spirit of public accountability, I would ask that the party leaders make public the grounds of their decision and explain any disciplinary sanctions they would impose on me."
He also said that he disagreed with seeing the Government or any political party as "political opponents". 
"As opposition politicians working to advance public interest in a field dominated by the ruling party, it is too easy to fall into a cycle of pride and irresponsibility driven by a persecution complex," he wrote as he concluded his post.
"The Workers' Party had placed men and women in Parliament because we believed in looking beyond ourselves and the party itself to build a better and more just Singapore. The party must serve Singapore responsibly."
In April 2020, Assoc Prof Goh stepped down from the WP central executive committee (CEC), citing health reasons.
At the time, WP said he had stepped down from his appointments in the CEC to focus on his rehabilitation, but remained an ordinary member of the CEC.
Assoc Prof Goh was sworn in as a Non-Constituency Member of the 13th Parliament of Singapore on Feb 29, 2015, after fellow WP member Lee Li Lian decided not to take up her NCMP seat. 
He served as an NCMP until Jun 22, 2020, the day before Parliament was dissolved ahead of that year's General Election.