Workers' Party 'in a crisis' but has the 'adversity quotient' to bounce back: Political observers
Beneath the public show of unity, there may be disquiet within the Workers' Party ranks. But its strong retail politics and systematic process of leadership renewal should not be discounted, observers on CNA's Heart of the Matter podcast say.
SINGAPORE: The Workers' Party (WP) is "in a crisis" after Parliament on Tuesday (Feb 15) passed two motions to fine former WP Member of Parliament Raeesah Khan S$35,000 and for party leaders Pritam Singh and Faisal Manap to be referred to the public prosecutor.
But political observers say the party has a demonstrated "adversity quotient" and can bounce back from this setback.
This was a term Dr Gillian Koh, deputy director of research at the Institute of Policy Studies, used to explain how the party presents itself as one that deals with being "busted up" but having the grit to bounce back each time. She was speaking on CNA's Heart of the Matter podcast on Wednesday.
Singapore Management University Associate Professor of Law Eugene Tan, the other guest on the podcast, said the WP appears to have closed ranks publicly, pointing out how no other WP members spoke up on Tuesday.
Furthermore, WP chairman Sylvia Lim forcefully debunked the notion that her disciplinary panel notes had implicated Mr Singh. This was a way to signal that there was no disunity, Dr Koh added.
All of this is in keeping with how tightly the party runs things, something Assoc Prof Tan observed when he was a Nominated Member of Parliament from 2012 to 2014.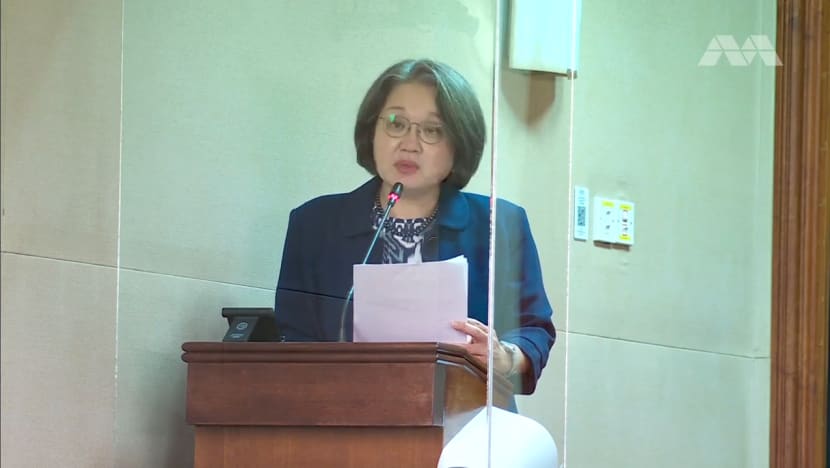 "There's been some thought and strategising to make sure the other WP MPs are not too much involved," Dr Koh said. It could be a way to "firewall" the other MPs from this so the WP can draw on a "fresh set of leaders".
Despite all of this, however, it should come as no surprise if there are private misgivings and internal dissent, said Assoc Prof Tan.
"The question is whether the unhappiness could boil over and whether it would prompt some of the cadres, the MPs or former MPs to steer the ship, so to speak, in the right direction."
It is still early to tell, he added, but the incident will precipitate a "soul-searching" within the party. Cadres, members and volunteers will watch carefully what happens next.
The key point of concern for WP supporters is whether the party recognises it must deal with the "substantive issues" of the Committee of Privileges' (COP) findings, he said.
An attempt to "tug at the heartstrings" and paint the issue as one of "political persecution" is unlikely to be viewed favourably, he noted.
CAN WP DRAW ON ITS 'REPUTATIONAL CAPITAL'?
The key test for the party in the coming months is whether the WP can tap on the huge reservoir of "reputational capital" it has assiduously built up since Low Thia Khiang took over as party leader, Assoc Prof Tan highlighted.
Joining the WP in 1982, Mr Low served as its secretary-general from 2001 to 2018 before handing the mantle to Mr Singh. Over this period, the WP extended its electoral gains to win Aljunied in 2011, the first Group Representation Constituency (GRC) win for the opposition since the People's Action Party (PAP) governed Singapore.
It is the leading opposition party, it has performed well in Parliament, and Singaporeans have a strong desire to have political contestation and diversity in Parliament, all of which adds to the WP's capital, said Assoc Prof Tan.
All this in spite of the damaging verdict and strong words handed down by the courts in finding WP leaders guilty of breaching duties owed to the town council and misusing S$33.7 million of town council funds. The case is pending a decision by the Court of Appeal.
Taken together therefore, the WP may be in a good position to bounce back. The WP surprised everyone at GE2020 by taking Sengkang GRC and a stronger victory at Aljunied GRC, Dr Koh said. "(They) started out by saying … we're going to be busted up anyway, so let's plan for how we always bounce back".
Three things stand out, according to Dr Koh. First, the party has been thinking about leadership renewal in a systematic way with some like Leon Pereira identified as potential party leaders, according to Yee Jenn Jong's book Journey in Blue.
Second, she noted, the WP hits the ground regularly, allowing members to share its side of the story with voters as they go door-to door over these next few months and shore up its standing.
Third, in choosing candidates, the party has looked for individuals who can stand up to the ruling PAP and not crumble in the face of robust debate, she added.
With the Budget debates coming up, there is also scope for younger WP MPs to present themselves as concerned politicians with good ideas and sound plans for the future on fiscal policy, taxes, costs of living and jobs, Dr Koh said.
STILL SOME UNANSWERED QUESTIONS
During the parliamentary debates on Tuesday, Mr Singh, Ms Lim and Mr Faisal from the WP rejected the COP's findings, with Mr Singh stating that the "gaps and omissions in the report" suggested political partisanship. But he said he intended to cooperate fully and clear his name if the matter is referred to the public prosecutor.
Ms Lim also complained about the treatment she had received regarding communication devices and the requirement to wait in a designated room, which prompted the Office of the Clerk of Parliament to respond subsequently on Wednesday to clarify the matter.
Overall, both observers said the debates in Parliament were unsatisfying and non-substantive. "It had that air of formality that this was something Parliament had to get through. The WP weren't prepared to rebut the key findings. They were content with nitpicking and making assertions," Assoc Prof Tan said.
"If someone thought we would have an inkling as to how the WP was going to rebut the findings in the report, I think we were all somewhat disappointed because it never really got that far."
It's "baffling", he added, to see how the WP had handled Ms Khan's lie in Parliament and allowed it to "drag on" given the WP's strong reputation for party discipline.
Mr Singh had recognised early the severity of the issue from the Whatsapp exchanges with Ms Khan, yet the party seemed to have done nothing for two months, Assoc Prof Tan noted. 
"It's difficult for us to understand … There should have been a paper trail, some aide memoire outlining what Ms Khan should have done next and within certain timelines, or even a draft of a statement she had to make on her behalf," Dr Koh said. "It hits at the question of judgement as a leader and where you have to draw the line."
Although Mr Singh's statement was brief and did not take the opportunity to robustly set out how he had directed Ms Khan in what eventually played out, he did address the key issue of whether people can have confidence in him as a leader, Dr Koh pointed out. 
"There's disquiet within the party about the selection of Ms Khan and how she had conducted herself, which may be a reflection of Mr Singh's judgement. And that explains why he mentioned the issue of selection of candidates for MPs, even though it's not germane to the debate," she said.
Has this saga cast a pall over Mr Singh? In the 2020 Singapore General Election, his management of a potentially damaging revelation involving some old Facebook posts made by Ms Khan drew wide support.
As WP secretary-general, he had presided over a campaign that saw the WP winning one more GRC - Sengkang - and extending their numbers in Parliament. He was also invited to take up office as the Leader of the Opposition.
Now however, there are questions over whether he could have handled this matter in a better way, rather than subject the party to this negative publicity, Assoc Prof Tan said. 
Referring to Mr Singh's Facebook post of a postcard with kind words from an anonymous WP supporter, he noted the determination to put forth the narrative that the people are still behind the party and that the WP was not going to fragment as a result of this debacle. 
IMPLICATIONS OF PUBLIC PROSECUTOR TAKING THE CASE
Still, referring Mr Singh and Mr Faisal to the public prosecutor could have wider implications for the party. It could be a long-drawn process since fresh investigations would have to be opened and law enforcement authorities would have to review evidence afresh.
If found guilty and fined more than S$2,000 or jailed for more than a year, Mr Singh and Mr Faisal would lose their seats and be barred from contesting in a general election for five years. 
It was within Parliament's remit to sanction Mr Singh and Mr Faisal or even expel them, but none of the actions Parliament could have taken would have resulted in Mr Singh being barred from contesting in further elections, Assoc Prof Tan, who teachers constitutional law at SMU, said.
Article 45 of Singapore's Constitution sets out the conditions for which a person could be disqualified as a MP, which includes conviction in a court of law in Singapore and sentencing to imprisonment for a term of not less than one year or to a fine of not less than $2,000 in the preceding five years.
The WP may have decided it was better to deal with the situation as it evolved, and Mr Singh and Mr Faisal are prepared to be scrutinised by the public prosecutor and use any opportunity to vindicate themselves, Assoc Prof Tan said.
This would be in line with Singapore's political culture, said Dr Koh, where the courts are perceived to be a fairer platform – as any Parliamentary decisions could be seen as going whichever way the PAP, which has a majority of seats, decides it should go.
The worst-case scenario of Mr Singh and Mr Faisal being found guilty would be "a very terrible outcome because you have the first sitting Leader of the Opposition being shown the exit in a very unceremonious way,'' said Assoc Prof Tan.
But there is some way to go, he felt, and it remains to be seen how the party plays the cards it has been dealt with and if its supporters are willing to continue backing it.
Listen to the full Heart of the Matter podcast episode here: