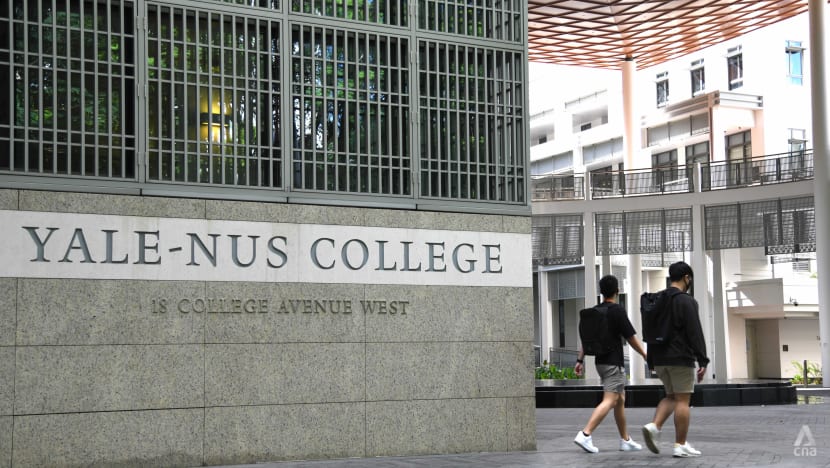 SINGAPORE: Two programmes at the National University of Singapore (NUS) – Yale-NUS College and the University Scholars Programme (USP) – will be combined into a single new college from 2022. 
In a press release on Friday (Aug 27), the university said students of the new college will read a new common curriculum adapted from "the best of both the USP and Yale-NUS foundations", enhanced with science, technology, engineering and mathematics (STEM) elements. 
This means that Yale-NUS College will "cease" in 2025, said Yale University on its news site after the announcement. 
Graduating students from this new college will earn degrees conferred by their respective home school or faculty. 
The merger of both programmes will provide students with "an immersive, interdisciplinary liberal arts education", said the university in its press release. 
The programme will also retain a feature of the USP, where students can access the full range of majors, second majors, minors and specialisations offered across NUS. 
The USP accepted its first intake in 2001. In 2011, the programme moved to UTown after its residential college Cinnamon College was established. 
The new college will welcome its first intake of up to 500 students in the academic year of 2022. Students currently enrolled in the USP will transit to the new college that year. Students who matriculated into Yale-NUS in the academic year of 2021 will form the last batch of students from the college, graduating in 2025. 
The original affiliation agreement signed in 2011 between NUS and Yale has always given either party the opportunity to withdraw in 2025, said the Connecticut-based university. 
"By announcing four years in advance its intention to withdraw, NUS is providing all current Yale-NUS College students the chance to complete their undergraduate studies as planned," the statement read.
All current Yale-NUS students including the last cohort will "continue to enjoy the full Yale-NUS experience" and earn the same degree conferred by NUS as previous students, the university said. 
"Allowing students the flexibility to build their own learning portfolio and achieve their desired breadth and depth across diverse fields, the New College will offer greater access to multiple pathways and combinations in areas of specialisations. 
"Students will experience the model of immersive and interdisciplinary learning characterised by flexible curriculum, residential living and small group teaching."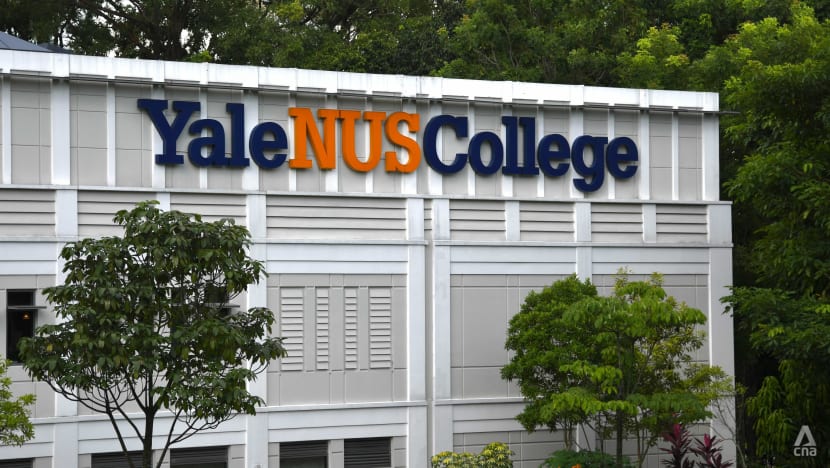 YALE UNIVERSITY TO PLAY "ADVISORY ROLE"
Yale-NUS was established in 2011 as a collaboration between Yale University in New Haven, Connecticut and NUS, launched as Singapore's first liberal arts college. 
Students of the college spend four years in a residential college at UTown, and they graduate with a Bachelor of Arts degree with Honours or a Bachelor of Science degree with Honours from the college, awarded by NUS. 
Yale University will continue to play "an advisory role" in the new college as a pioneering member of its international advisory panel, said NUS president Professor Tan Eng Chye. 
Yale representatives will play no role in the oversight of the new college, but Prof Pericles Lewis, who served as Yale-NUS' founding president from 2012 to 2017, will join its planning committee. 
In a letter, Prof Lewis said planning for Yale-NUS College and becoming its founding president was "one of the great endeavours" of his life. 
Adding that Yale's senior faculty and trustees feel strongly that Yale-NUS is a "remarkable institution", he wrote: "The College has attracted excellent faculty, staff, and students. The innovative common curriculum and co-curricular and residential activities have been distinctive and influential. 
"We are proud that Yale-NUS alumni have launched their lives after college successfully, whether in employment or graduate education. Distinguished for its culture, Yale-NUS is one of the leading liberal arts colleges in the world." 
With "bittersweet emotion", Prof Lewis thanked students, alumni and faculty of Yale-NUS for their contributions to the college. 
"It is my hope that when, in four years, Yale-NUS combines with USP to create something new and at greater scale, the distinctive DNA of each will be discernible, and the new combination will become essential to the future of liberal education in Singapore and in Asia more broadly," he wrote. 
"Yale takes great pride in the accomplishments of Yale-NUS College — a pioneering partnership between two leading universities to create a residentially based liberal arts college," said Yale president Professor Peter Salovey. 
"I want to offer my best wishes for the new college and express our gratitude for the generous support of the Government of Singapore in making it possible for us to partner in the creation of a model of liberal arts education that is regarded as one of the most innovative in the world — one whose DNA will live on, we trust, in new and exciting ways." 
Yale-NUS will remain open and continue running its academic, co-curricular and research programmes until the end of the academic year of 2024 to 2025, said NUS in the press release. 
A New College Planning Committee will continue the plan to develop the new college, chaired by NUS senior deputy president and provost Professor Ho Teck Hua, comprising leaders from both USP and Yale-NUS. 
STUDENTS WILL GET "FULL YALE-NUS EXPERIENCE": NUS PRESIDENT
In a letter addressed to Yale-NUS staff, students and alumni, Prof Tan said NUS is committed to "ensuring as much continuity as possible" for everyone. He assured students currently enrolled that they will continue to receive "the full Yale-NUS experience". 
"For Yale-NUS faculty and staff, I would like to assure you that your contracts will be honoured, and there will be no redundancies," he wrote.
The faculty will continue to teach college modules until 2025, though many may also be involved in teaching the common curriculum at the new college, Prof Tan added. 
In another letter to USP faculty and staff, he also reassured them that there will be no redundancies, and that they will have the opportunity to be deployed to the new college or other departments in NUS. 
"Many operations will stay status quo, but some may gradually change as we make the transition," he wrote in that letter. 
Yale-NUS alumni will continue to be alumni of both Yale-NUS College and NUS, and will also be recognised as alumni of the new college. Similarly, USP alumni will also be recognised as alumni of the new college. 
"We have enjoyed a close friendship and established a strong bond with Yale since 2001, and are proud to have pioneered a model of liberal arts education in Singapore and Asia that is trailblazing, distinctive and world-renowned," he wrote. 
"We had a vision to develop a unique model of liberal arts education contextualised to Asia in the 21st century, and that has been achieved. Both NUS and Yale are extremely proud of what Yale-NUS has accomplished over the past 10 years." 
NUS has "great respect and admiration" for what both colleges have built over the years, said Prof Tan. 
"We truly believe this is an incredible opportunity for all of us, collectively, to build on this legacy. We are very focused on making sure the New College reflects the very best of both its predecessors."