Yong Nyuk Lin, member of Singapore's first Cabinet, dies
Mr Yong Nyuk Lin, a member of Singapore's first Cabinet, has died. He was 94.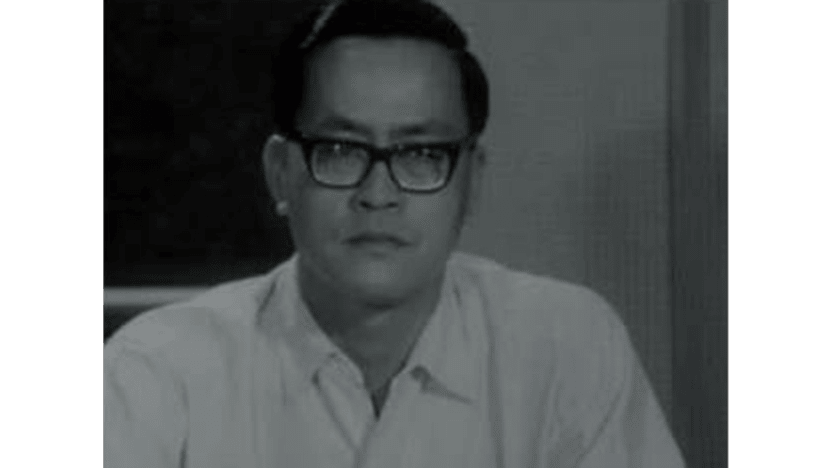 SINGAPORE: Mr Yong Nyuk Lin, a member of Singapore's first Cabinet, has died. He was 94.
The late Mr Yong was the brother-in-law of former Minister Mentor Lee Kuan Yew's late wife, Madam Kwa Geok Choo.
Born in Negeri Sembilan, Malaysia, Mr Yong stood for elections in 1959 and became a Member of Parliament in Geylang West.
He served as a minister from 1959 to 1976. His portfolios included Education, Health and Communications.
He helped to shape modern Singapore by carrying out measures to increase access to education, establish sustainable population growth, improve public transport and reduce traffic congestion.
The late Mr Yong was the general manager of Overseas Assurance Company when he resigned to stand for elections in 1959.
He became a Member of Parliament in Geylang West.
That year as Education Minister, Mr Yong launched a Chinese literacy drive, using Mandarin as a common language of all Chinese dialect group.
He also started adult education classes to teach Malay.
In addition, Mr Yong doubled the intake of students in schools, converting each school into two by providing morning and afternoon sessions.
He ran a crash programme to train the teachers needed and promoted many of the senior teachers to principals, headmasters and headmistresses.
In 1963, he moved to the Health Ministry.
His ministry improved public cleanliness by implementing a hawkers' code to raise hygiene standards, banning cattle from built-up areas and reorganising refuse collection.
In 1966, the Population and Family Planning Board was formed to slash Singapore's unsustainably high rate of 29 births per thousand.
It offered advice and subsidised contraceptives to all eligible married women.
Mr Yong was transferred to the new Ministry of Communications in 1968.
Among the projects the department handled during his tenure were the creation of Singapore Airlines and the Singapore Telecommunications Authority, the expansion of civil aviation and Singapore's container port facilities, and early studies of the feasibility of the MRT.
But much of his energies were devoted to traffic and public transport.
In order to reduce traffic and congestion, he raised the cost of car registration by 25 per cent, encouraged car-pooling, acted to suppress the pirate taxi trade, and introduced school buses and bus lanes.
The biggest anti-congestion measure he implemented, which drew international attention on its launch in mid-1975, was the Area Licensing Scheme (ALS) - the forerunner of the Electronic Road Pricing system (ERP).
Mr Yong received the Order of Nila Utama on National Day in 1990 for his contributions prior to Singapore's merger with and then separation from Malaysia.