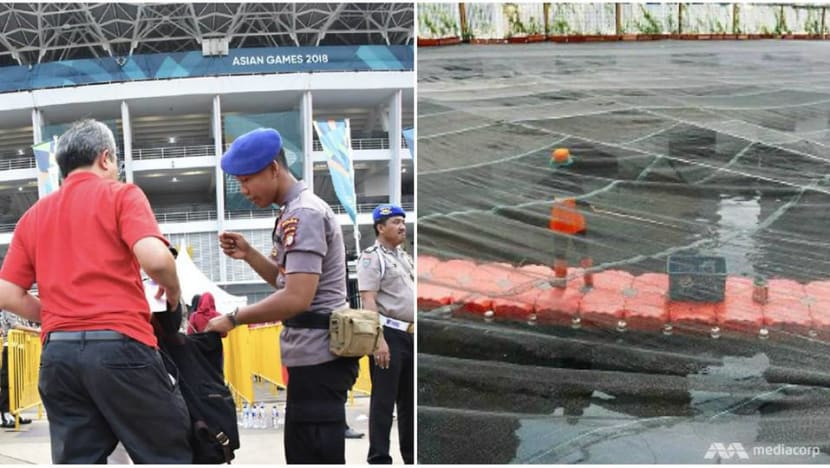 JAKARTA: Indonesian authorities ramped up efforts to welcome visitors on Saturday (Aug 18) ahead of the opening ceremony of the 2018 Asian Games in Jakarta.
The city, notorious for its traffic congestion and pollution, was spruced up as the country prepared to kick off the world's second-biggest multi-sport event.
As part of these efforts, authorities covered a 700m stretch of heavy polluted river behind the Games' athletes' village in Kemayoran by using a black nylon net.
The Sentiong river, which locals call "kali item" or Black River, is renowned for being clogged with rubbish and emits a harsh smell.
The athletes' village - which can accommodate up to 22,000 people - is located next to the river.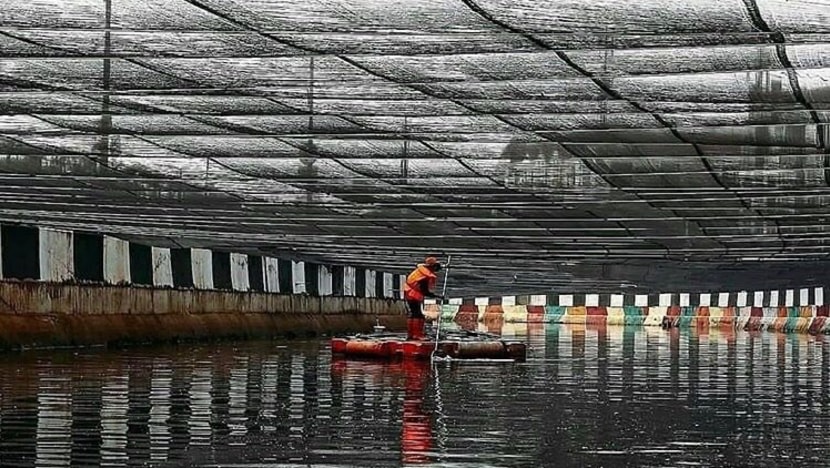 Mr Yunianto, a local resident who lives along the Sentiong, told Channel NewsAsia that it was a positive move to "hide" the river from athletes.
"We need to show people that Jakarta is making an effort to welcome visitors. We have a trash problem, but it's not right to simply display our filth for all to see," said the 40-year-old father-of-two.
Authorities have also imposed stringent security measures across the competition venues at both host cities, Jakarta and Palembang.
According to the Indonesian Asian Games Organising Committee (INASGOC), the National Police and Indonesian Military have deployed 100,000 personnel for the games.
Spectators and media who attended the opening ceremony on Saturday evening at the Gelora Bung Karno (GBK) sports complex in Jakarta had to undergo bag checks and body scans by security personnel.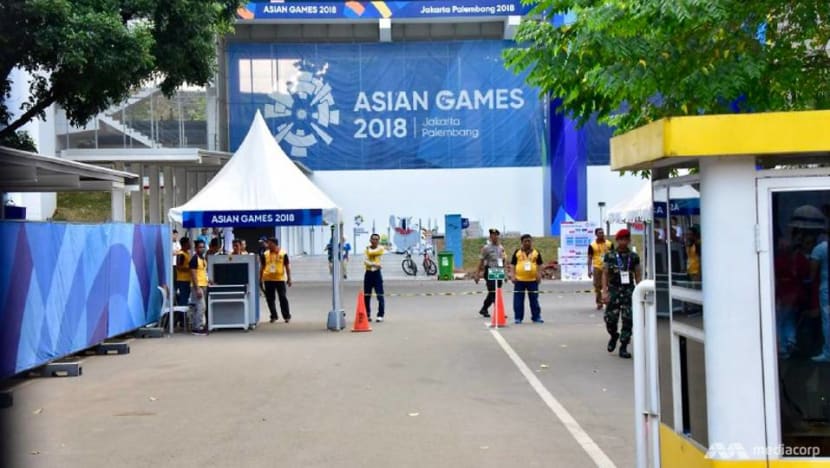 Cui Yan, a spectator from China, said he had to queue for 20 minutes to enter GBK.
However the 52-year-old said he understood the need for the arrangements.
"We don't want some horrible terrorist attack to spoil the whole event. I feel safer like this, that everyone is checked thoroughly," he said.
Meanwhile, to overcome traffic congestion at the Asian Games, the Indonesian government has expanded Jakarta's "odd-even" traffic policy for cars in August.
The policy restricts private cars from entering major thoroughfares in the capital city on alternate days based on the last digit of their license plates.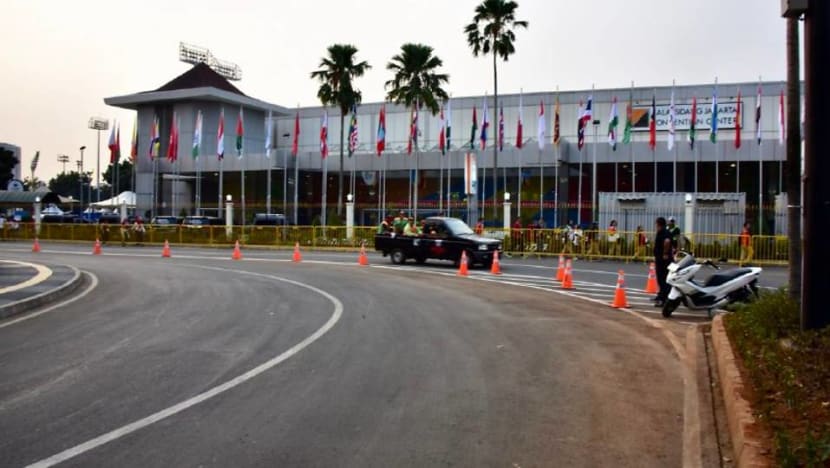 Grab driver Wisnu Budiman told Channel NewsAsia that the extended policy has improved congestion in Jakarta "by leaps and bounds".
"It's tough for us because we need to make a living driving only on alternate days. But our rides are less likely to be caught in jams. And this is positive for the Asian Games."
Get the widest coverage of the 18th Asian Games (Aug 18 – Sep 2) from Jakarta and Palembang, Indonesia on Mediacorp. Go to toggle.sg/AsianGames2018 for details.