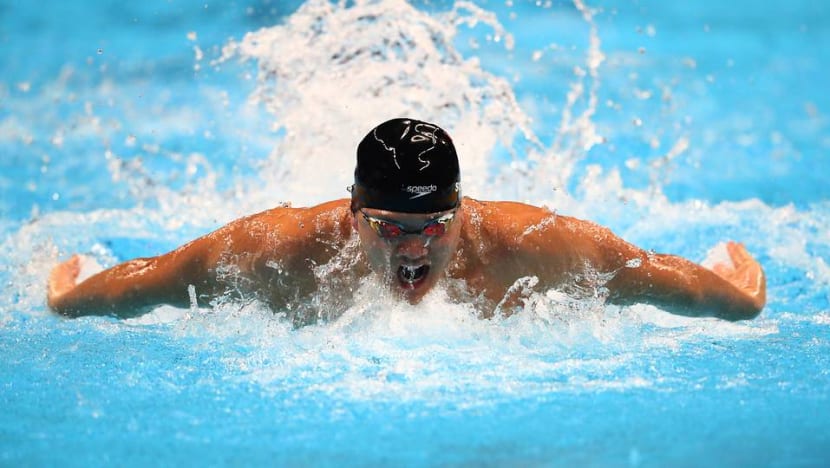 JAKARTA: Olympic champion Joseph Schooling only had five hours of sleep when he woke up on Thursday morning (Aug 23).
This was after racing two finals at the 2018 Asian Games in the previous evening - winning gold in the 100m butterfly race and helping the 4x100m freestyle relay team to a bronze medal. 
Just hours after those exploits, Singapore's golden boy was back in the pool at 9am local time, racing in the heats for the 50m butterfly event. If his body was fatigued, it did not show as he stormed off the blocks to finish as the fastest overall qualifier, clocking 23.84s. 

Schooling's national teammate Teong Tzen Wei clocked 24.28s to finish ninth, just one place off a final spot. 
On his own performance in the heats, Schooling said: "It was okay. It's always hard to get up in the morning especially after a very very very long few days but the most important thing is booking a spot in the final which I'm looking forward to. It'll be fun." 

Schooling said he had a "rough" night, heading to bed only at 1am and had to wake up at around 6am to prepare for the heats.  
"It's a shitty turn around but that's what you gotta do sometimes. It's a normal scenario at this kind of meet. I had a massage, a shower, and took a lot of caffeine last night.
"I had four cups of coffee in the evening so it was hard to go to bed, but it's okay, the whole point of prelims was to make finals and that's what I did so it's alright," he added. 

However, in spite of all the challenges, Schooling stressed that he has prepared himself for these kind of situations. 
"It has been a long few days so of course I feel tired but it just means you got to grind through it. We train day in and day out to replicate scenarios like this and you gotta be a man and step it up and not complain. I'm not complaining at all. I'm excited for tonight and we'll see what happens." 

"It's not very hard to switch on mentally, I've been in this position several times. That's when experience comes into play," he added.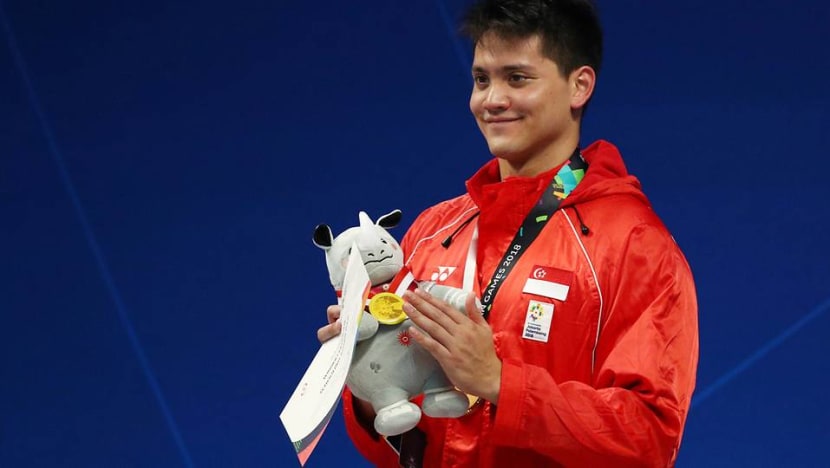 If Schooling gets a podium finish in the 50m butterfly, he will have bagged his fourth medal at the 2018 Asian Games and surpass his medal tally at the previous Games in 2014. 
Schooling won silver in the 50m butterfly in 2014, after finishing behind China's Shi Yang by 0.24s. 
On his prospects for gold medal this time round, Schooling said: "I don't like thinking ahead. There are fast people in the heats racing tonight so I'm just trying to focus on myself."
China's Wang Peng and Kazakhstan' Adilbek Mussin will be his closest rivals when they line up for the final at around 6pm local time (7pm Singapore time) on Thursday evening. Wang, who was second overall in the heats, clocked 23.89s while Mussin recorded 23.91s. 

"I've been feeling good this meet so I'm trying to finish my last individual event strong," he added.