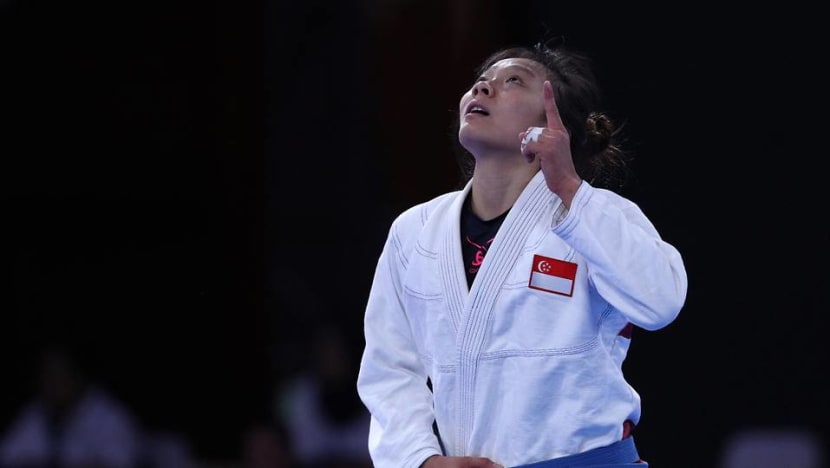 JAKARTA: Singapore jujitsu exponent Constance Lien made history on Saturday (Aug 25) after winning the country's first-ever medal in the sport at the Asian Games.
Lien clinched the silver medal after losing to South Korea's Sung Jira by 2-4 in the women's under 62kg final at the Jakarta Convention Centre.
En route to the final, the 19-year-old beat Turkmenistan's Krovyakova Violetta 6-0 in the semis.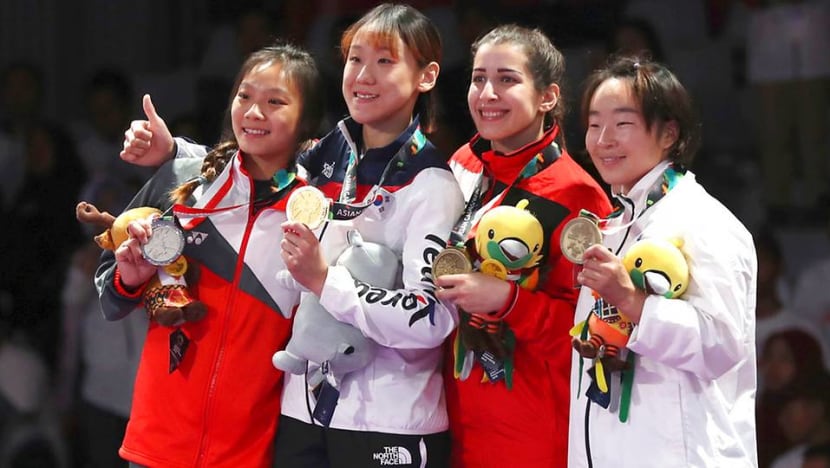 She also beat Mongolia's Battsogt Buyandelger, Thailand's Sangsirichok Onanong and Indonesia's Julia Simone all by submission in the round of 32, round of 16 and the quarter-finals respectively.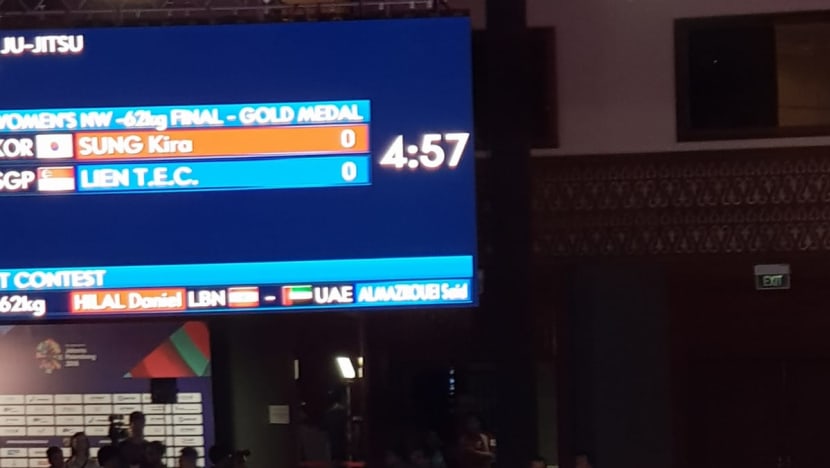 This is the first time that jujitsu is being contested at the Asian Games.
Lien came to the fore when she won golds in the under-58.5kg category and the absolute division at the Manila Open IBJJF Competition this year.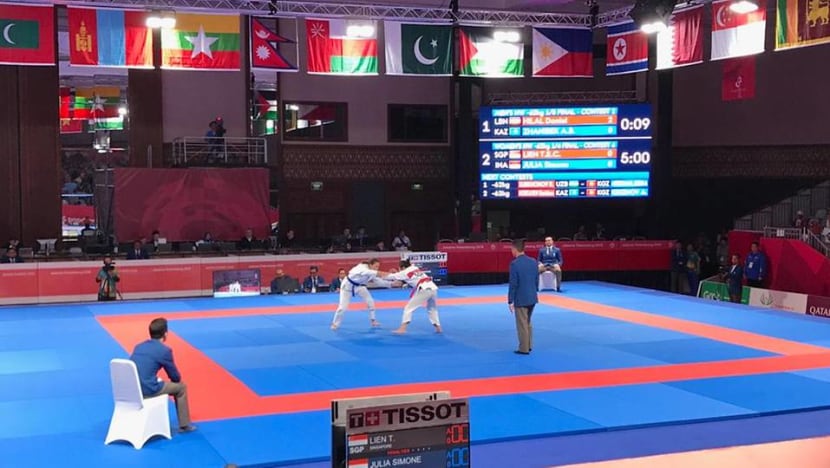 Get the widest coverage of the 18th Asian Games (Aug 18 – Sep 2) from Jakarta and Palembang, Indonesia on Mediacorp. Go to toggle.sg/AsianGames2018 for details.