Feng Tianwei becomes first Singaporean to win outstanding athlete award at Commonwealth Games
The David Dixon Award is given to the Commonwealth Games athlete who has showcased an "exceptional level of performance, commitment and fair play".
SINGAPORE: After winning three gold medals in Birmingham, Feng Tianwei received one more honour on Monday (Aug 8) - becoming the first Singaporean to win the outstanding athlete award at the Commonwealth Games.
She is also the first table tennis athlete to win the award.
Known as the David Dixon Award, it is presented to the Commonwealth Games athlete who showcases an "exceptional level of performance, commitment and fair play", said organisers.
The award is named after the former honorary secretary of the Commonwealth Games Federation and was first presented in 2002 in Manchester.
Previous winners include swimmer Natalie du Toit (South Africa), shooter Samaresh Jung (India), track and field athlete Trecia Smith (Jamaica), gymnast Francesca Jones (Wales) and weightlifter David Liti (New Zealand).
After receiving the award at the closing ceremony of the Games, Feng said: "To receive the David Dixon award is a tremendous honour, one which I had never imagined in my wildest dream. I am very thankful to the Commonwealth Games Federation for this recognition."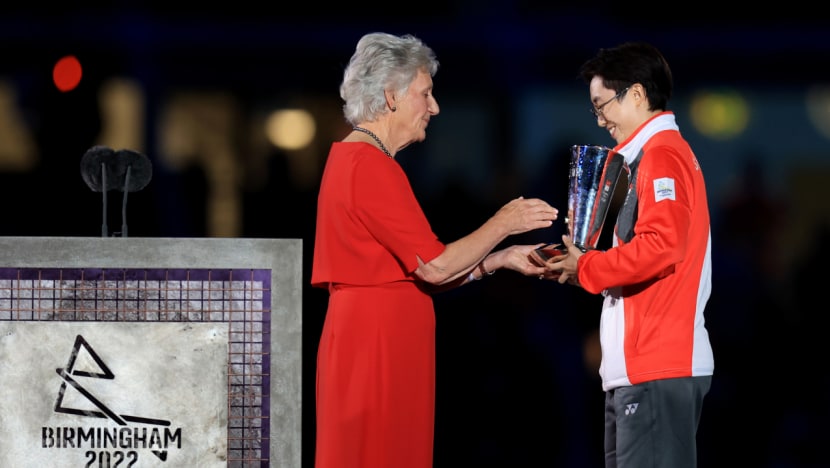 President of the Commonwealth Games Federation Louise Martin, who presented the award to Feng, said: "At every Games, an athlete who has delivered an outstanding performance and demonstrated fair play and teamwork is chosen ... At these Games, not only has she (Feng) live up to expectations but also to lead."
Martin added that as team captain, Feng brings "experience and stability to younger and upcoming athletes", noting that she is "highly respected by all her fans and peers".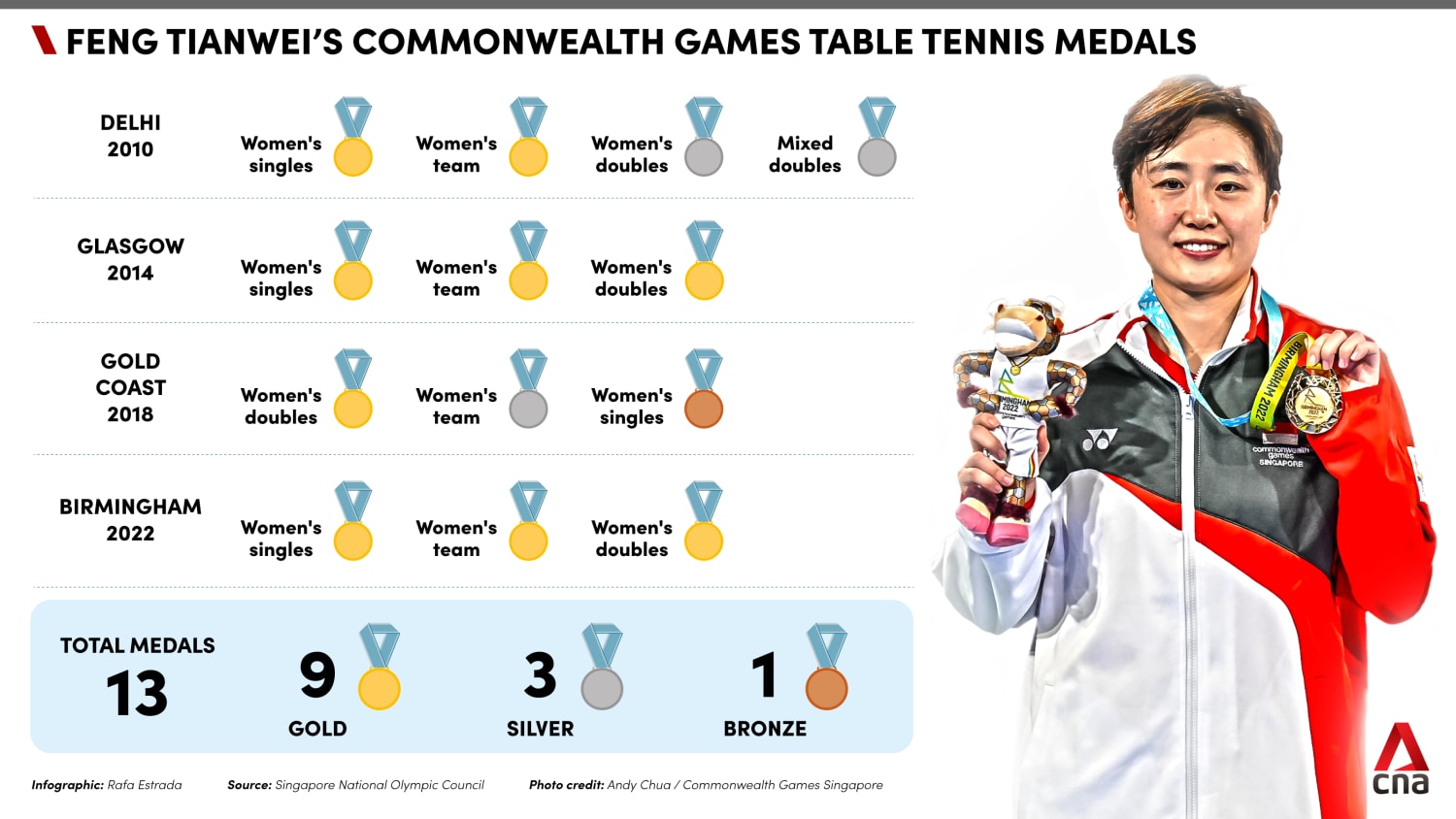 Feng is Singapore's most successful athlete at the Commonwealth Games with a total haul of 13 medals over the years.
In Birmingham, she won gold in the women's team, singles and doubles events.
Feng's overall medal tally also makes her the most decorated table tennis player at the Games, said the Singapore National Olympic Council (SNOC) on Monday.
The record puts her ahead of former national table tennis player Li Jiawei's tally of 10 medals.
Singapore won a total of 12 medals at the 2022 Commonwealth Games, comprising four gold, four silver and four bronze from events in table tennis, badminton and swimming.
Singapore finished 14th out of 72 countries and territories in the overall medal tally.