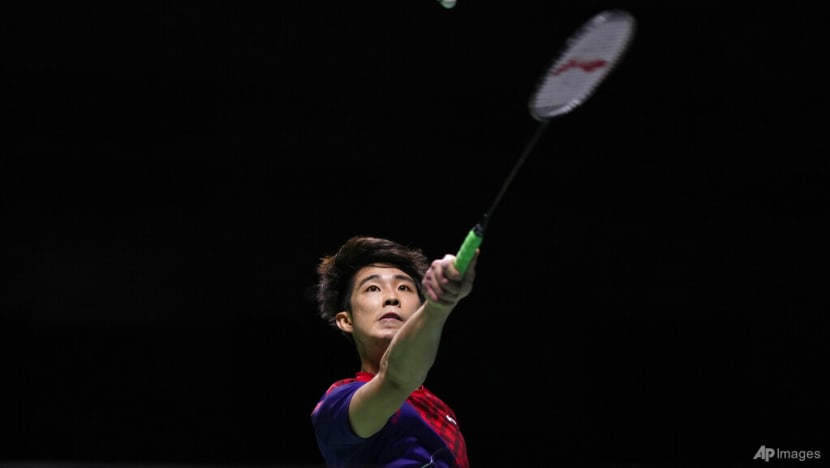 SINGAPORE: Local badminton player Loh Kean Yew made history on Sunday (Dec 19) by becoming the first Singaporean to win a BWF World Championships title.
The world No 22 beat India's Srikanth Kidambi 21-15, 22-20 in the men's singles final in Huelva, Spain to cap off a stunning run which saw him knock out several top names en route to the crown.
Here's what you should know about the newly minted men's singles world champion:
1. A giant-killer 
Loh shot to prominence when he beat badminton superstar Lin Dan at the 2019 Thailand Open final and has since shown a penchant for giant-killings.
In the last two months, he has beaten world No 1 Axelsen (World Championships), world No 2 Kento Momota (Indonesia Open), world No 3 Anders Antonsen (World Championships) and world No 4 Chou Tien Chen (Hylo Open).
Outside the world's top five, he has also beaten world No 10 Rasmus Gemke twice (Hylo Open and Indonesia Open) and world No 7 Lee Zii Jia (French and Hylo Open).
Loh's World Championships win comes on the back of a scintillating run of form since the Tokyo Olympics in July.
Prior to this historic win, Loh finished second at the Indonesia Open, won the Hylo Open in Germany and the Yonex Dutch Open in the Netherlands.
2. Training stint with Axelsen 
In September, Loh was in Dubai on a month-long training stint with Axelsen and four other players – Englishman Toby Penty, Canadian Brian Yang, Swede Felix Burestedt and India's Sen Lakshya.
"It's always good to have overseas training opportunities to see how other people from other countries train and learn from each other – like different playing styles, different playing methods ... This is a very good opportunity, so I didn't want to miss this," Loh told CNA in an earlier interview.
"Furthermore, he (Axelsen) is an Olympic champion ... like how many times can you train with an Olympic champion?"
After his Hylo Open win, Loh said that training with the Dane had helped to sharpen his defensive skills.
"When you play with Axelsen, you'll need to work on your defence. His attacks are so strong that if you want to play with him, you've got to take his attacks," he said.
3. Born in Malaysia, but spent much of his life in Singapore
The 24-year-old was born in Penang, Malaysia. His love for the sport began at the age of four when Loh would use the gate outside his home as a net for playing badminton.
At 13, Loh received a scholarship in Singapore. Along with his elder brother Kean Hean, who also represented Singapore, Loh would become a citizen several years later.
"It wasn't easy making the decision as I would be away from my parents, but for our education and career, coming to Singapore was necessary," said Loh previously. 
"I have no regrets coming here, becoming a Singaporean and serving National Service. I have spent many years here and I feel like a Singaporean. And I'm proud to wear the Singapore flag on my chest."
4. Overcoming inconsistency
Loh said on a number of occasions that he hopes to be more consistent in his performances.
"This is only one tournament, it is important to do this every tournament," Loh said after his Hylo Open win.
"To be consistent means to perform at every match to a certain level," he said.
"It's like a bowler trying to hit a strike every time – they have trained so many years to do so. It's only at that point of time how they think and all that affects their play ... It is mostly mental."
5. Paris 2024 on his mind
At this year's Olympic Games, Loh was one of Singapore's flag bearers. He performed admirably, winning two of his three group-stage games.
However, an agonising three-game loss to Indonesia's Jonatan Christie ended his participation.
Speaking to the media following his exit, Loh said that he would like a shot at another Games."That's another goal of mine. This time I didn't get a medal, so hopefully (in) the next one," he said.