'I've trained all my life for this moment': Singapore's swimmers end campaign with 22 SEA Games golds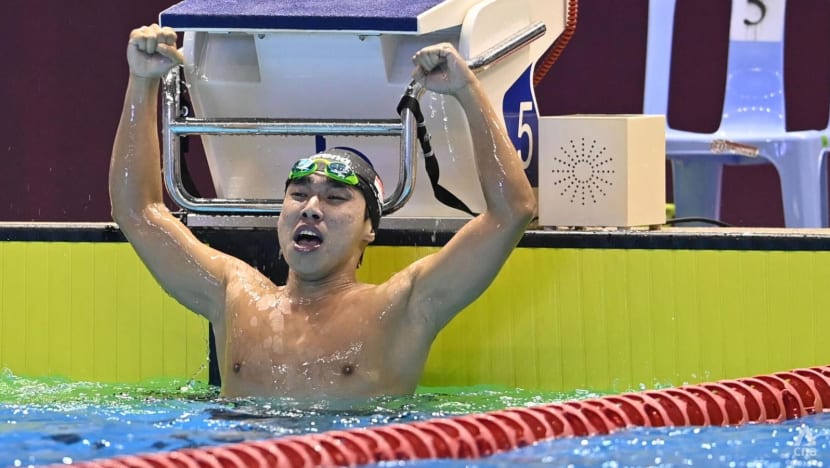 PHNOM PENH: As he spoke to reporters after swimming the race of his life, Ong Jung Yi's voice trembled as he struggled to hold back the emotions.
"I'm just really happy that I finally won this event because I've trained all my life for this moment," said Ong, who clocked a time of 1:59.44 to win the men's 200m butterfly.
"It's been four SEA Games, last two SEA Games in third, so happy that I've won this gold for Singapore."
Ong, along with the rest of Team Singapore's swimmers, wrapped up their SEA Games campaign in style on Thursday (May 11), after clinching three additional golds to take their total haul to 22.
This is one more than they had at the last edition of the Games and one shy of their best-ever haul of 23 set in 2015 and 2019. They also registered 15 silvers and 10 bronzes.
The sixth day of swimming saw two national records fall as well with the women's 4x100m medley relay team of Faith Khoo, Letitia Sim, Quah Jing Wen and Quah Ting Wen taking gold and also setting a Games record with a time of 4:06.97.
'A SPECIAL PLACE IN MY HEART'
The gold was Ting Wen's 60th medal in a storied career which has seen her represent Singapore at nine SEA Games.
Speaking to reporters after the relay, Ting Wen hinted at the possibility that this could be her last Games.
"I really don't know yet ... I kind of have to go back and take some time to myself," said Ting Wen, who was visibly emotional.
"It's been a really long journey with Singapore at the Games, it really means a lot to me. Even though to some people it is just the Southeast Asian Games, it's been a huge part of my career."
Ting Wen noted that the Games has always held a "very special place in my heart".
"Having been through it all, and seen everything, it's a huge part of my life and I have learnt a lot along the way," she added. "I hope in some way I have given back to the team, and passed some of what I learnt to my teammates and the younger ones."
The 30-year-old ends the Games with six golds and two silvers - one of them coming in the women's 50m butterfly earlier in the evening.
The other national record of the day went to debutant Nicholas Mahabir, who took silver in the 50m breaststroke with a time of 27.91 - a personal best for the 17-year-old. Compatriot Maximilian Ang finished sixth.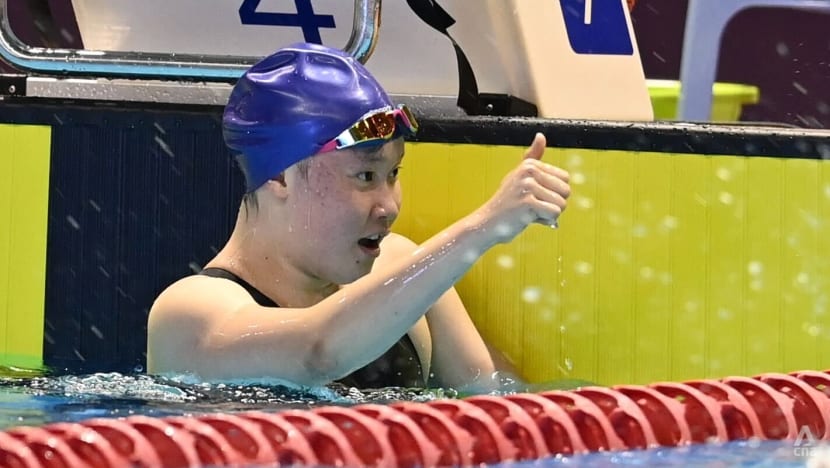 There would also be another gold for Gan Ching Hwee in the women's 800m freestyle final as she set a new personal best time of 8:41.05. Ashley Lim took second with a personal best of her own, touching home in 8:46.88.
In the men's 400m freestyle final, Glenn Lim finished third to take the bronze (3:53.78), while Ardi Azman (3:57.69) placed sixth.
Catch the 32nd SEA Games Cambodia 2023 live with three dedicated channels on mewatch. Sign in now at www.mewatch.sg/seagames to catch all the action for free, or catch highlights on Mediacorp Entertainment on YouTube.