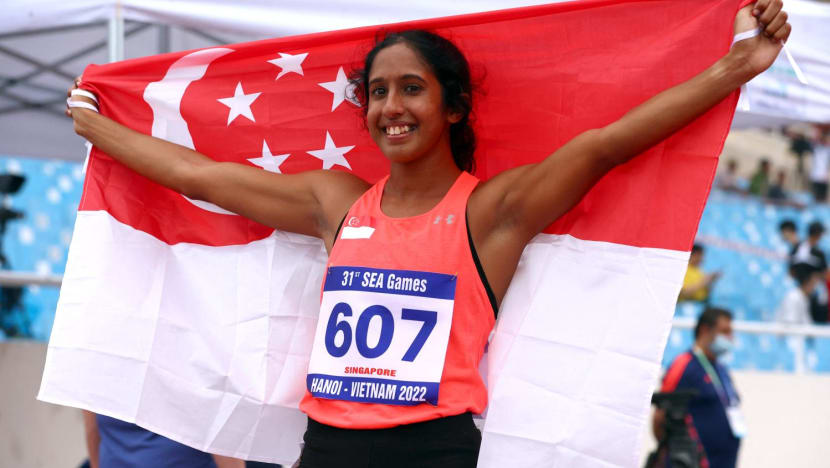 HANOI: Shanti Pereira won Singapore a gold medal at the 31st SEA Games on Saturday (May 14) in the women's 200m final. 
She recorded a time of 23.52s in the race, a new national record, to clinch Singapore its fifth gold medal of the Games. She had earlier clocked a time of 24.06s to finish second in her heats. 
In the final, she finished ahead of the Philippine pair of Kayla Ashley Richardson and Kayla Anise Richardson.
Pereira has won two bronzes at the 2017 and 2019 Games and one gold at the 2015 event on home ground. 
After the race, a tearful Pereira said: "I really had to like focus the hell out of the race; there was so much of doubt going into it but I really just tuned out everything and I told myself I will give absolutely everything today."

She added: "There were so many mental barriers I had to break in order to reach this place."
Pereira also added that she knew who she "was running up against". 
She said: "I just went out fast and I when saw where I was ... and I (had to) gauge (how to approach the race) at that moment."