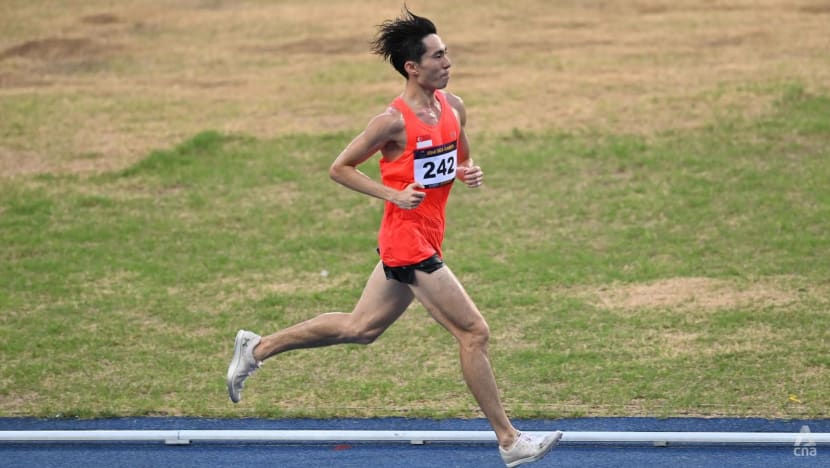 PHNOM PENH: He may have won his first SEA Games track medal and set a new national record, but runner Soh Rui Yong was already thinking ahead to the 2025 Games.
And he is eyeing a return to familiar territory, the marathon.
"I do think it's my last ever track race, because from next SEA Games onwards, I am going to be racing the marathon and I'd like to get the gold medal there," said Soh, who is a two-time Games marathon champion.
Soh clinched a silver medal in the Southeast Asian Games' men's 10,000m race at the Morodok Techo National Stadium on Thursday (May 11).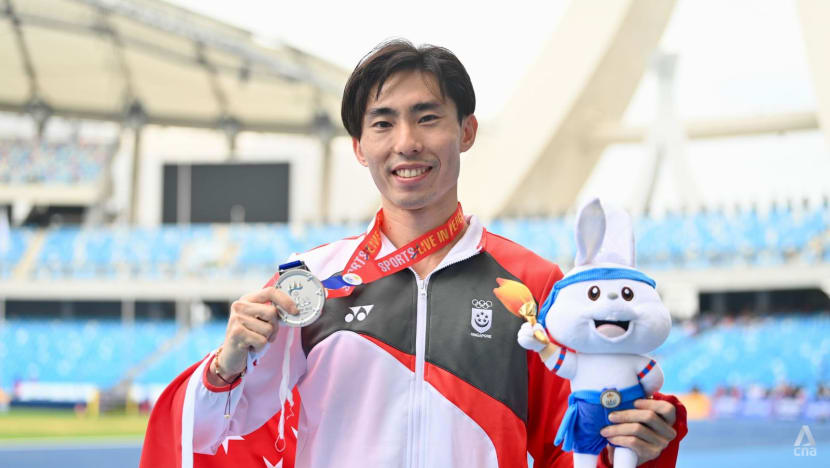 The Singaporean finished in 31:10.70, behind Indonesia's Rikki Marthin Luther Simbolon (31:08.85) to take his first podium finish of the Games and erasing his previous national record of 31:12.05.
Soh, who kept close quarters with Marthin for much of the event, would share his drink with the Indonesian during the race in an act of sportsmanship after the race leader missed his cup at the water point.
The country's last medallist in the men's 10,000m was Jagtar Singh, who won bronze at the 1983 Games.
"My expectations coming in wasn't very high for this SEA Games. Six weeks preparation, so to come away with fourth (in the 5,000m) and second, it's extremely satisfying," said Soh.
"Obviously, I would have been a lot happier if I had managed to accelerate in the last lap and catch the leader, but he really deserves it."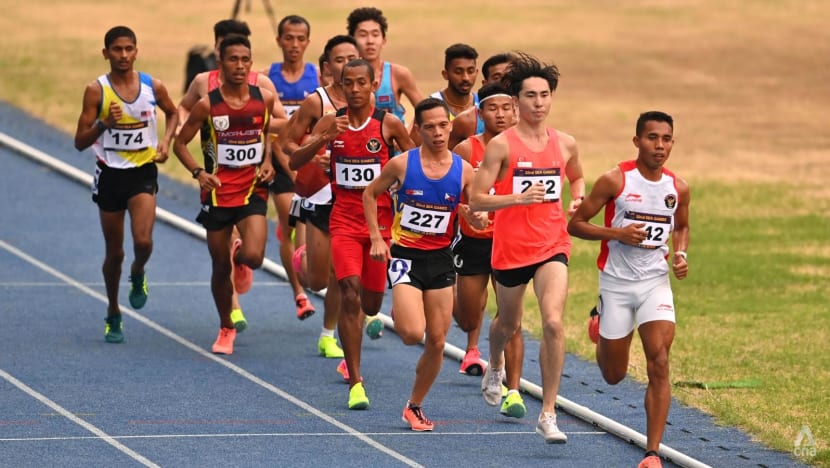 This is Soh's second event of the Games.
Earlier this week, he marked his return by finishing fourth in the men's 5,000m final.
The event was won by Thailand's Kieran Tuntivate in 14:34.77, while Philippines' Sonny Montenegro Wagdos took second in 14:36.45 and Indonesia's Robi Syianturi clinched bronze in 14:43.4.
Soh clocked 14:48.4 while teammate Jeevaneesh Soundararajah finished 15th in 15:51.6.
Soh's timing was just short of his national record of 14:44.21 set in 2021. It is still his best finish at the Games in the event, having finished fifth in 2017 (15:16.5).
Singapore has clinched two athletics gold medals at the Games so far, with sprinter Shanti Pereira (women's 200m) and Ang Chen Xiang (men's 110m hurdles) winning their events.
Catch the 32nd SEA Games Cambodia 2023 live with three dedicated channels on mewatch. Sign in now at www.mewatch.sg/seagames to catch all the action for free, or catch highlights on Mediacorp Entertainment on YouTube