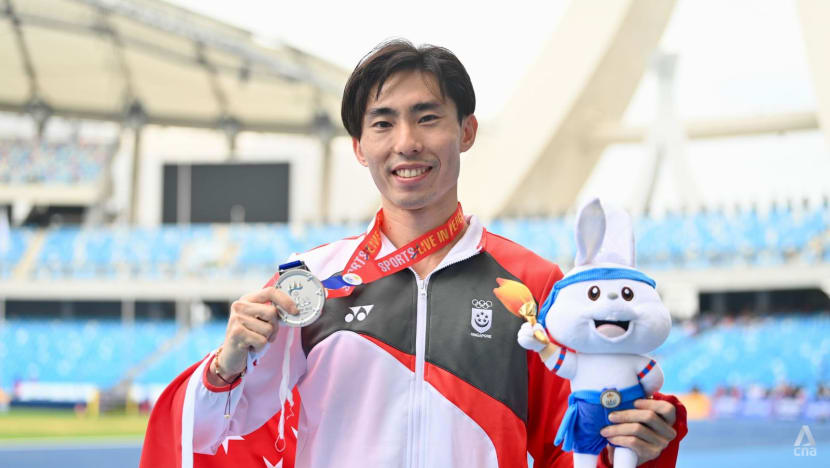 SINGAPORE: Singapore's top distance runner Soh Rui Yong will miss the upcoming Asian Games in Hangzhou, China after being once again left out of the national selection.
The 31-year-old was not included in the Singapore National Olympic Council's (SNOC) list of successful appeals for the Games, published on Jun 8. 
This came a month after Soh clinched a silver medal in the men's 10,000m race at the 32nd Southeast Asian (SEA) Games in Cambodia, setting a new national record in the process.
Soh's participation in Phnom Penh marked the end of a more than five-year absence from major games following several clashes with SNOC, which led to his exclusion from the 2019 and 2021 editions of the SEA Games despite meeting the qualification criteria both times.
SNOC said its appeals committee for the Asian Games considered Singapore Athletics' nomination for Soh's participation, and decided not to select him. 
"The committee found Mr Soh to have failed to honour commitments which he had provided to the SNOC, including on occasions following his participation at the Cambodia 2023 SEA Games," a spokesperson said in a statement.
"In particular, Mr Soh continued to make disparaging and derisive remarks about others in the public domain. This behaviour does not commensurate with his apology given, undermines the sincerity of his commitment to avoid posting controversial content on social media, and renders his assurance to conduct himself in a more constructive, mature and professional manner hollow.
"It is unfortunate that notwithstanding efforts made to support and rehabilitate him, the committee is not satisfied that he has changed for the better to earn selection for the Asian Games."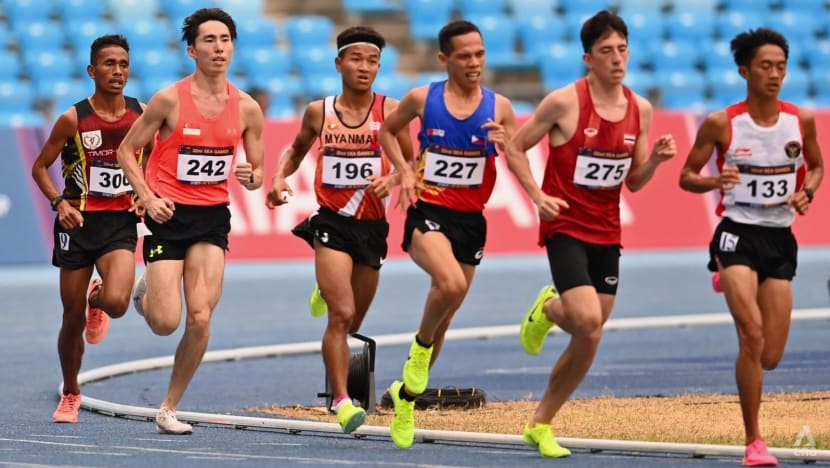 The news has split sentiment online, with some expressing disagreement while others say SNOC was justified in its decision.
CNA looks at the process behind Singaporean athletes being chosen for major games.
HOW ARE ATHLETES NOMINATED?
According to SNOC, National Sports Associations (NSAs) who wish to nominate athletes for the SEA Games and Asian Games need to establish qualifying standards and criteria at least 13 months before these events. Athletes need to meet such standards at NSA-sanctioned championships and time trials.
This criterion needs to be submitted to SNOC or the Singapore Sports Institute (SSI) for endorsement before being published.
In the eventual submission of nominations to SNOC, NSAs are required to state "clearly" the justification for their athletes' selection.
Due to the COVID-19 pandemic, NSAs could justify nominations for the upcoming Asian Games with factors such as qualification for the Tokyo 2020 Olympic Games.
To be eligible to be nominated by Singapore Athletics, athletes are among other things required to compete at identified competitions for "fitness and performance monitoring" at least five months before the Asiad competition dates from Sep 23 to Oct 8.
WHO SITS ON SNOC'S COMMITTEES?
The Games selection committee is chaired by SNOC president and Speaker of Parliament Tan Chuan-Jin. The committee includes vice presidents Benedict Tan and Juliana Seow, honorary treasurer Lee Wung Yew and various other members.
The Games appeals committee is chaired by International Olympic Committee vice-president Ng Ser Miang as well as SNOC vice-president Jessie Phua. Also on the committee are Member of Parliament Seah Kian Peng and SSI chief Dr Su Chun Wei, among others.
WHAT IS SNOC'S SELECTION CRITERIA?
To be picked to represent Singapore at the Asian Games, athletes need to have achieved at least a sixth-placed time, distance, score or mark at the last edition of the event.
For team sports, they should currently be ranked sixth among Asian Games countries.
For the SEA Games, athletes need to have achieved at least a third place at the last edition of the event. For team sports, they should currently be ranked third among SEA Games countries.
Athletes or teams who miss the qualifying standard "marginally", but show potential to equal or surpass it in time for the Games, can be selected too.
These achievements should take place at NSA-sanctioned championships and trials, but NSAs can submit achievements from overseas championships and meets, for athletes studying in overseas tertiary institutions. However, these have to be "properly accredited and sanctioned" to be accepted.
At the same time, SNOC's selection criteria also includes a section from the Olympic Charter, stating that "selection shall be based not only on the sports performance of an athlete, but also on his ability to serve as an example to the sporting youth of his country".
SNOC's constitution also states that one of the objectives of the Council is to ensure observance of the Olympic Charter.
WHAT ARE "OTHER CONSIDERATIONS" BY SNOC?
According to SNOC, "qualities" of athletes will also be taken into consideration during the selection process for both SEA Games and Asian Games.
These include attitude and behaviour towards coaches, teammates, fellow athletes, officials and sports administrators whether in relation to sporting matters or otherwise; "general" conduct and character which may affect the reputation, image, values or best interests of the athlete or the sport; and past disciplinary record.
Other considerations are:
Current skill level and fitness; and character
Level of commitment and attendance
Potential for future development
Ability to demonstrate team spirit and work well with teammates and officials;
And other non-performance-related qualities as the selectors may consider to be relevant. 
Former national sprinter UK Shyam agreed that athlete selection should take into consideration both sporting performance and personal conduct.
"There's no reason that it (has) to be viewed in binaries or black or white, because being an athlete is a lot more complex than winning medals," said Shyam, who was speaking generally rather than on Soh's case.
Every vocation has a code of conduct which individuals have to follow, and athletes are not excluded from this, added Shyam, who still holds Singapore's 100m national record at 10.37s. 
"Just as we expect the administrators to do certain things and they are held by certain standards, whether it is about principles of consistency or fairness, it is a mutual relationship. There are also duties and expectations of conduct on our part," he told CNA.
"It's a privilege to represent the country and the system in many instances provides us with opportunities and funding, so athletes also have duties to fulfil. We are the face of the country and the sport."
At the same time, the nature of an individual's infractions must also be considered when an assessment is made, he pointed out.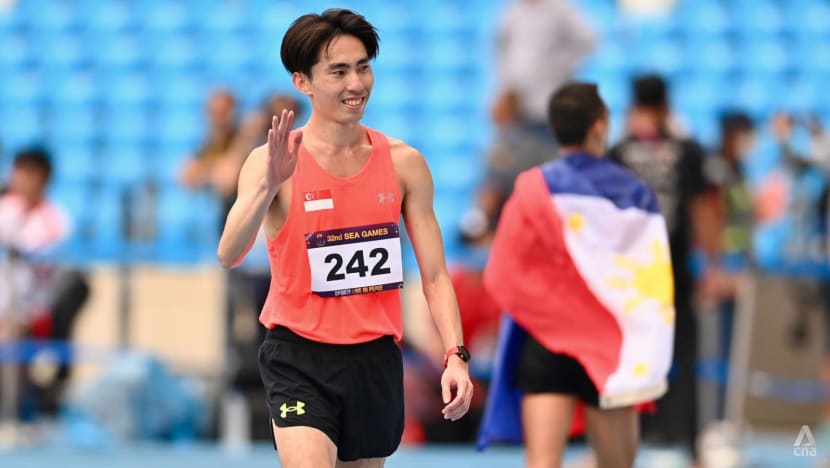 WHAT NOW FOR SOH?
Among the high-profile incidents Soh was previously involved in was a dispute with teammate Ashley Liew after the 2015 SEA Games marathon event, over the latter's account of events relating to an act of sportsmanship.
During the 2017 SEA Games, Soh also had a disagreement with SNOC over its regulations regarding sponsors, which prohibited Team Singapore athletes from using their names for "promotional or advertising purposes" without permission.
But last year, Soh apologised twice to SNOC over his past statements and disagreements with the council, stating his wish to "put the past behind" and race for Singapore again.
In January, Soh was not named in SNOC's initial list of 517 athletes for this year's SEA Games. But a successful appeal led to his return to the national fold, with SNOC saying it was "satisfied" with the progress he had made after his behaviour over the last few years which it found to be "unacceptable and unbecoming of a national athlete".
"The SNOC hopes he continues to make further progress to repair the damage caused in the past," added a spokesperson in a statement in March.
Soh went on to compete in two events in Cambodia. During his 10,000m race, Soh's gesture of passing a cup of water to eventual race winner Rikki Marthin Luther Simbolon of Indonesia went viral, with the Singaporean widely praised for sportsmanship.
For the appeals process for the upcoming Asian Games, Soh was nominated by Singapore Athletics for the men's 10,000m, and the 5,000m as a second event. He is the national record holder in both disciplines, and met the qualification mark for the 10,000m.
But SNOC's appeals committee decided not to select Soh.
He said he was keeping a positive attitude despite being snubbed.
"I'm focused on training well and building on the positive momentum we managed to establish at the SEA Games," he told CNA previously.
"Should I eventually be selected, I am confident I'll be in shape to be the first Singaporean to break the 31-minute barrier for 10,000m at the Asian Games."