Singaporean equestrian Laurentia Tan finishes 5th in dressage individual freestyle test at Paralympics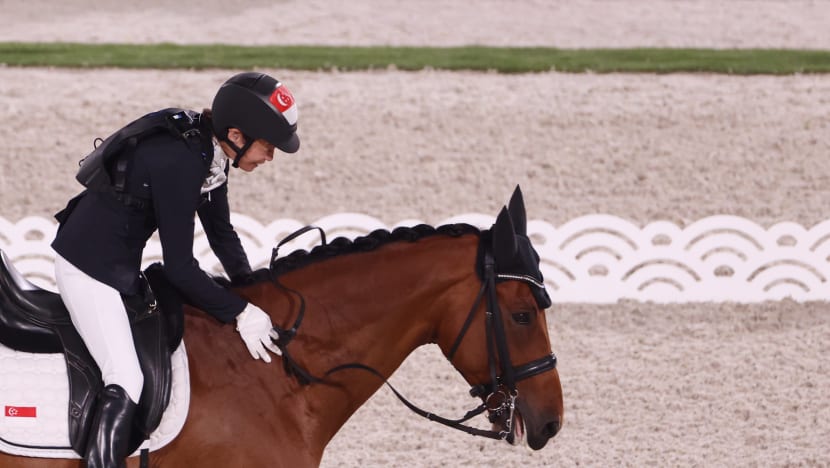 SINGAPORE: Singaporean equestrian Laurentia Tan finished fifth out of eight riders in the dressage individual freestyle test - Grade I event at the Tokyo Paralympics on Monday (Aug 30).
Riding her horse Banestro, Tan received a score of 75.060 per cent from the judges, comprising a technical score of 73.200 per cent and an artistic score of 76.920 per cent.
Roxanne Trunnell of the United States took home the gold with a score of 86.927 while Rihards Snikus of Latvia claimed the silver with 82.087 and Sara Morganti of Italy the bronze with 81.100.
"It was a good performance with Banestro, he was nice and relaxed, and I really enjoyed the ride," Tan said after the event.
Tan qualified for the individual freestyle test after finishing fifth in the individual test - Grade I event on Friday, where medals were also up for grabs. Only the top eight riders from a field of 18 in the individual test advanced to the individual freestyle test.
The top eight on Monday remained unchanged from Friday, with Trunnell becoming a double gold medallist on her horse Dolton.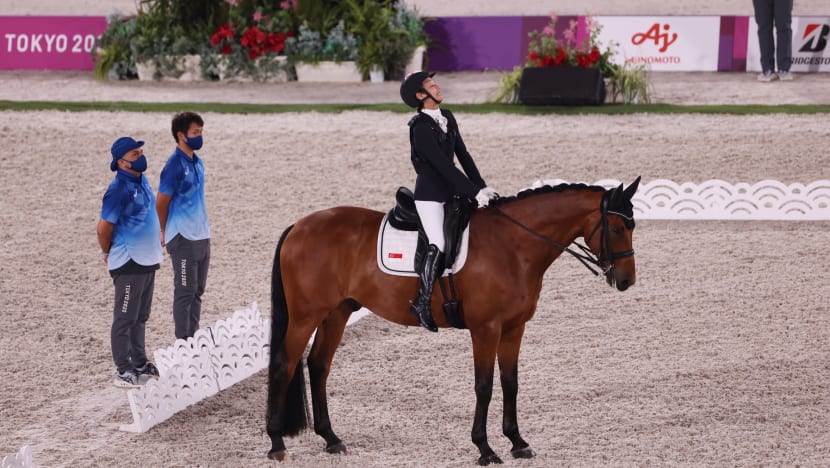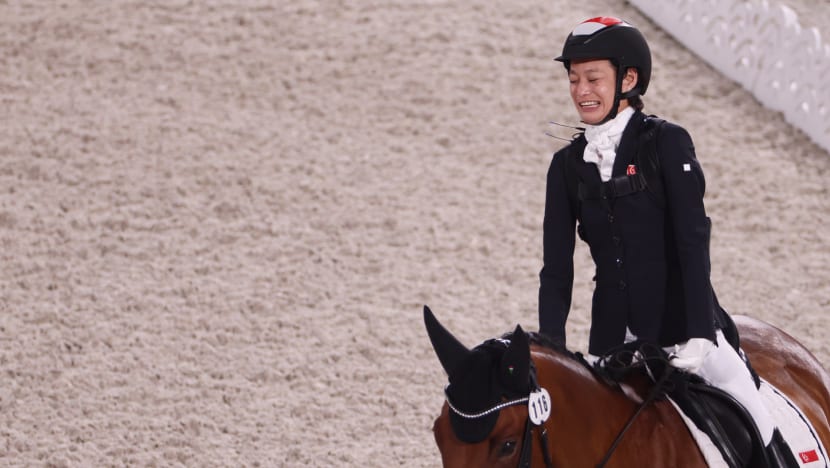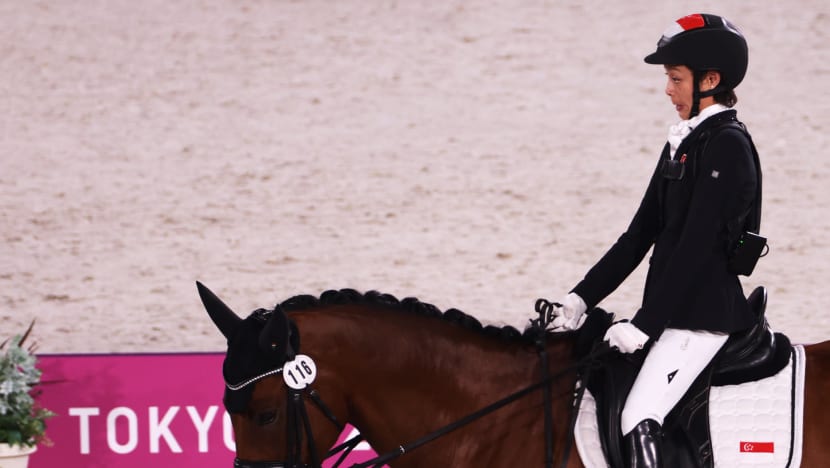 The Singapore Disability Sports Council congratulated Tan on her achievements in Tokyo alongside Banestro.
"Congratulations on your 4th Paralympic Games. Laurentia also did Singapore proud during the Opening Ceremony, when she was one of 6 Paralympic flag bearers," the Council said in a Facebook post.
According to equestrian governing body FEI, Grade I events are open to athletes with severe impairments which affect all limbs and the trunk.
Tan has cerebral palsy and is deaf, and the Council shared details about a vest which she used to assist her during her ride, which was choreographed to music.
"If you caught her performance, Laurentia competed with a Subpac, giving her vibrational cues to help Laurentia to identify the rhythm and intensity of the music piece," it said.
Tan said that the vest boosted her confidence.
"The haptic vest really helped, even though it'll never be the same as hearing the music, it gives me a bit more confidence and reassurance that I am following the rhythm and phrases of the music," she said.
This was Tan's third and final event in Tokyo. She also finished 14th along with team-mates Gemma Rose Foo and Maximillian Tan in the team test to music on Sunday.
Tan thanked host nation Japan as she concluded her fourth Paralympic campaign.
"It's been amazing to be here in Tokyo. It's been an honour and a privilege to be here," she said.
"Everyone has been so warm, welcoming and encouraging - I would like to say thank you to Japan for their amazing hospitality and for making my first trip to Japan a memorable one!"
Tan, 42, is one of Singapore's most decorated Paralympians, having won a silver and three bronzes across Beijing 2008 and London 2012.
Catch daily highlights and coverage of Team Singapore at the Tokyo 2020 Paralympic Games, LIVE on meWATCH. Sign in now at mewatch.sg/paralympics2020 and get into the action with Mediacorp, Singapore's Paralympic Network.