'Fighting for their life': South Korean fans enjoy Portugal victory, progression to World Cup knockout stage
AL RAYYAN, Qatar: All throughout his team's 2-1 upset of Portugal on Friday (Dec 2), South Korean fan Kim Jin-soo kept a close eye on his mobile phone.
Because not only did South Korea need a win to stand any chance of progressing to the World Cup knockout stage, they also needed the result from the Uruguay and Ghana match to go in their favour.
After Kim Young-gwon had cancelled out an early opener from Portugal's Ricardo Horta, South Korea pressed for a winner.
"I was hoping that we would score a second and win the game," Mr Kim told CNA.
And his team did just that, as substitute Hwang Hee-chan slid home in stoppage time.
"Portugal already went through. Maybe they would not be fighting. (South) Korea was fighting for their life, and a lot of Korean fans, we kept supporting them, giving them energy," said South Korean fan Grace Kim.
This year's World Cup had started so promisingly for the 28th-ranked South Koreans. They gained a creditable point in their opening game against Uruguay, who are ranked 14th in the world and were semi-finalists in 2010 and quarter-finalists in 2018. 
But Paulo Bento's men crumbled against Ghana, losing the game and their composure as their opponents ran out 3-2 winners.
"They have the potential. I could see so many other times they wanted it so badly, with the Ghana game where we just needed five more minutes," said Ms Kim.
After Hwang's winner came an agonising wait for the other Group H match to end, as South Korean fans and players nervously counted down the clock.
"Time was moving really slowly!" recalled Mr Kim.
A goal from Uruguay would have eliminated Bento's team, in spite of them beating Portugal. But the goal never came.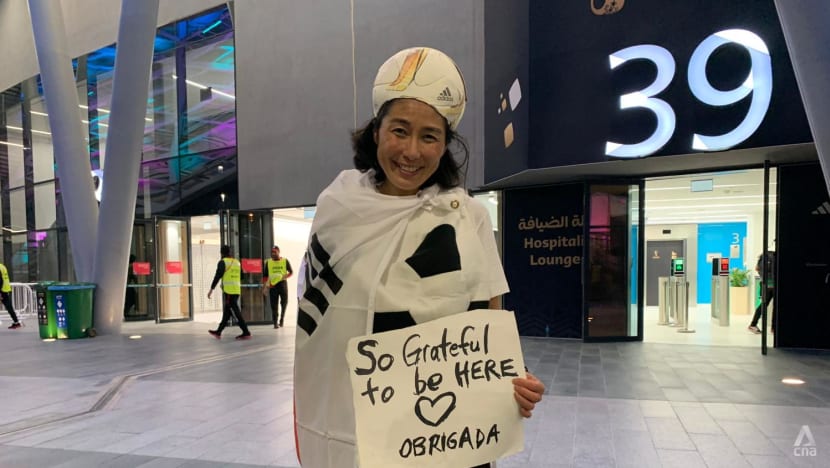 "It was just sheer pride and joy," added Ms Kim.
South Korea were level on points and goal difference with the South American side, but progressed having scored more goals in the group stage. They finished second in the group while Portugal were top.
South Korea will face Brazil in the round of 16 on Monday, and some of their fans believe they can upset the odds against a team which has been tipped to win the tournament.
"Why not? It is one game. Stay as a team, stay together, if you believe ... anything can happen," said Ms Kim.
"Just have a positive attitude no matter what, then it doesn't matter, win or lose. They will feel proud no matter what."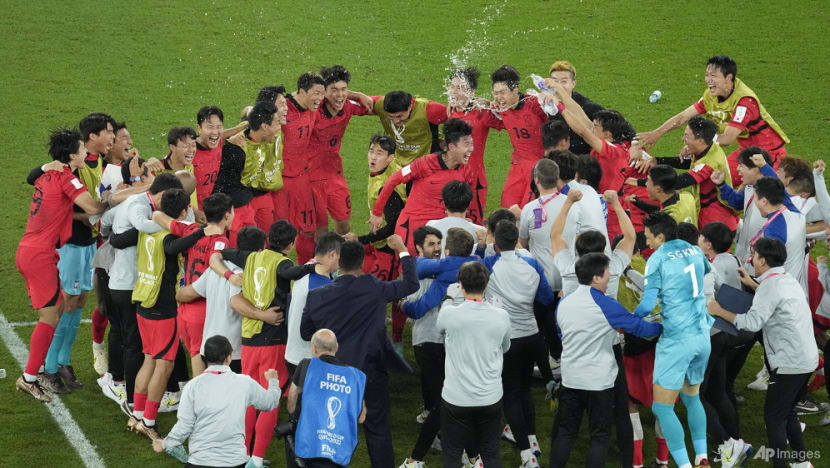 For now, fans like Mr Kim just want to bask in the joy of the moment.
The last time South Korea progressed out of the group stage was at the 2010 World Cup, where they were eliminated by Uruguay in the round of 16.
This time, they face a more fearsome foe.
"I don't want to think about that game," said Mr Kim. "Right now, I just want to enjoy ... with the Korean people and fans."