We are all about the inside-out beauty game in 2018 and judging by the slew of supplements and foods entering the beauty market, we are not the only ones who are so.
There are pills that can give you stronger hair and sweet treats that give you better skin. The Korean way? A shot of the Sulwhasoo Invigorating Ginseng Extract Ampoule, which will benefit both your health and skin.

Chock-full of botanical ingredients, red ginseng and ginseng berry extracts (a new in Singapore ingredient) the Chinese-proprietary-medicine drink is formulated to boost energy levels and support the immune system.
It also boosts blood circulation, and thus will help promote a radiant complexion. Want rosy cheeks without the aid of blusher? This might just be the answer.
Though the drink launched in South Korea and Hong Kong two years ago, it has only just been brought into Singapore.
"It took us more than a year to bring the Sulwhasoo Invigorating Extract Ampoule into Singapore due to strict regulatory requirements. We wanted to ensure that we meet them so that it is safe for our consumers," shared Sulwhasoo Singapore's brand general manager, Doreen Chia.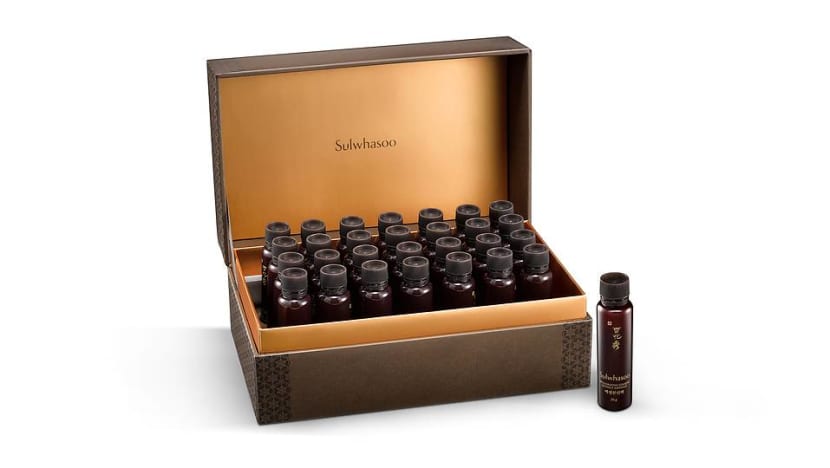 The brand recommends consuming the energy-giving drink in the morning, two hours before or after your coffee or tea. Take daily over a period of three months for the best results. 
Sulwhasoo Invigorating Ginseng Extract Ampoule, $198 for 28 ampoules, is available at all Sulwhasoo boutiques.