CNA Explains: What is carbon trading and how does it work?
Carbon trading works by getting companies and other entities to pay for every ton of carbon dioxide emitted into the atmosphere.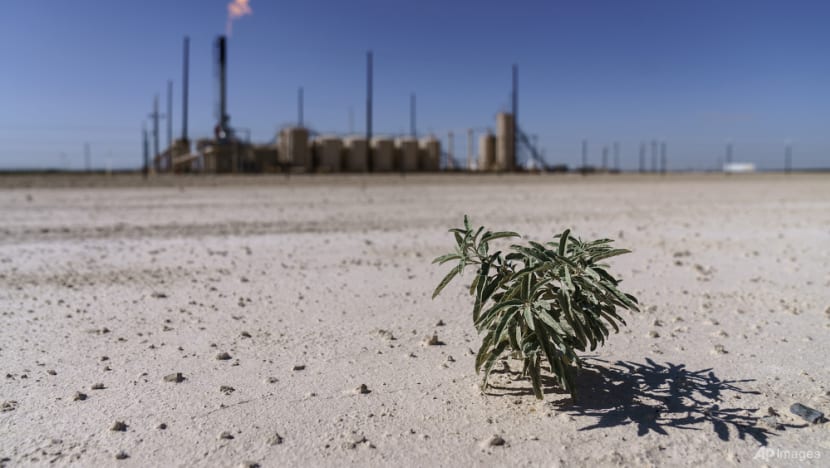 Climate change is one of the defining issues of our time.
Almost every activity – from travel to farming – leads to the emission of carbon dioxide (CO₂), which contributes to the greenhouse effect.
This makes the planet warmer and results in climate change.
World leaders created the first international carbon market with the United Nations' 1997 Kyoto Protocol on Climate Change.
In 2015's UN-led climate talks, nations worldwide backed a legally-binding treaty known as the Paris Agreement to keep global warming capped at 1.5 degrees Celsius above pre-industrial levels.
At last year's UN Climate Change Conference, commonly referred to as COP27, nearly 200 countries agreed for the first time to set up a new fund to compensate poorer nations for loss and damage from extreme weather.
Nations have committed to reducing greenhouse gases by 45 per cent by 2030, towards an eventual goal of net zero by 2050.
Reducing greenhouse gases is instrumental in fighting climate change, and one way to do that is by carbon trading.But how does carbon trading work, and at which part of the race to reduce carbon footprint does it fit in?
HOW DOES IT WORK?
Carbon trading works by getting companies and other entities to pay for every ton of CO₂ emitted into the atmosphere.
There are two ways to do this.
First, through a carbon tax, which is a fixed price that must be paid for every ton of CO₂ emitted. Governments usually set a taxation level based on the fossil fuels used.
The second method is where the term "trading" in carbon trading comes in, in what is commonly called the "cap and trade" system.
This principle caps an organisation's total emissions, and allows it to trade any excess allocation.
'CAP AND TRADE' SYSTEM
The European Union's emissions trading system (EU ETS) is the world's largest carbon trading market, and is considered the benchmark for carbon trading.
The scheme covers some 10,000 power stations and factories, as well as airlines, in all countries within the bloc, plus Iceland, Liechtenstein and Norway.
The EU sets a cap on the amount of CO₂ that each member country can emit every year.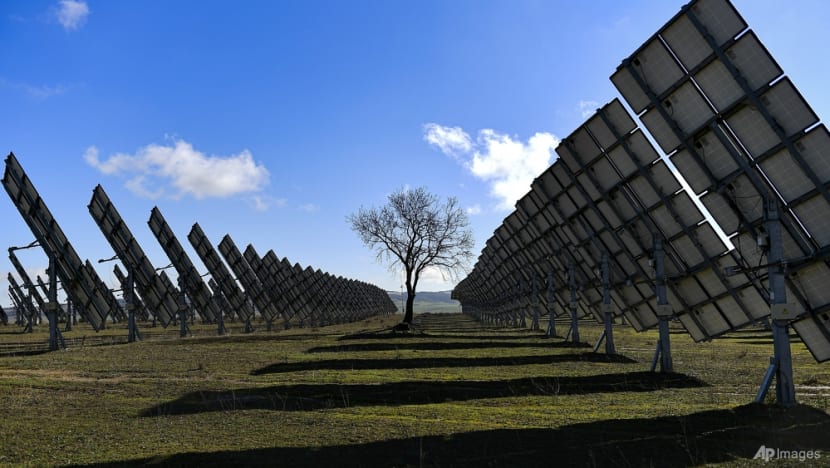 These allowances, or units, are allocated to companies, which can then be traded in the market.
Firms with a larger carbon footprint that are not able to meet their allowance for the year would have to enter the secondary market to buy extra units or credits.
Similarly, if an organisation manages to reduce its emissions, it can sell excess units on the market.
Each year, the cap also gets stricter and the shrinking pool of allowances gets more expensive, incentivising polluters to decarbonise.
The price of emission allowances is expected to average around €81.40 (US$89.50) per tonne of CO₂ this year.
In the last ten years, it has crept up from €23 per tonne. The price peaked at €98 last August.
DRAWBACKS IN PRACTICE
Critics say carbon trading is great in theory, but there are drawbacks in practice.
For example, major polluters might relocate across borders to more lenient jurisdictions in a move known as carbon leakage.
Penalties for infringement may also not be significant enough.
In the EU, a fine can be as low as €100 euros per excess tonne. As the penalty is not much higher than the price of a unit allowance, the consequences are not much of a deterrent.
While carbon trading is not a perfect solution, as more countries and companies do their part, it is believed the long road to net zero emissions by 2050 could be a shorter one.