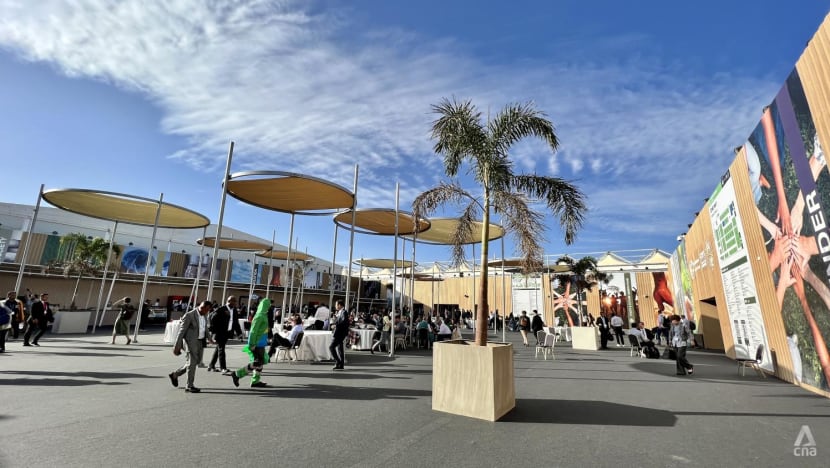 SHARM EL-SHEIKH: As I sat on a dark bus at Sharm el-Sheikh airport, alone for 40 minutes, waiting for somebody - anybody - to drive me towards my hotel, I suspected this might be a sign of things to come.
But as the clock ticked towards midnight and mosquitoes ravaged my ankles, the full spectre of this year's United Nations climate change summit in Egypt was still not apparent.
Sharm el-Sheikh, a town of sprawling resorts on the picturesque Red Sea, is long accustomed to welcoming international guests. Managing 33,500 delegates to the year's most important climate talks though has proven a true challenge.
Since its official opening on Sunday (Nov 6), the grumblings from attendees at COP27 have reverberated as loud as any of the speeches coming from the plenary halls, hosting the world's most powerful people.
Negotiating climate change finances and policy is already seen as akin to pulling hen's teeth, a protracted struggle over particular wordings and political interventions threatening to unravel progress on the challenges of our time.
But throwing tens of thousands of people into a conference centre in the middle of the desert without a proper accessible source of drinking water, nutritious food without an hour of queuing under Egypt's midday sun, or information or direction to avoid the pandemonium that is navigating transport in and out, all under the shadow of the existential questions about the future of the planet, seems like a particularly cruel human experiment.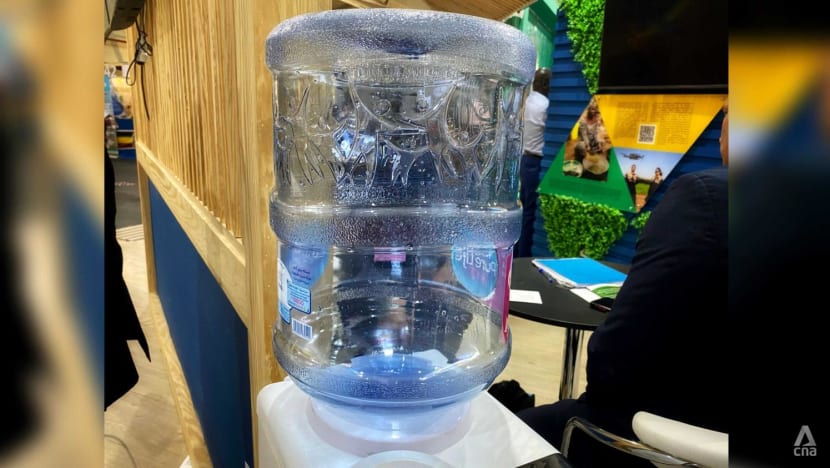 Coca Cola is the main sponsor of the conference, already a point of major contention for those with a keen eye for greenwashing. Yet, after days of fighting thirst, even the harshest of critics could not have begrudged the availability of a provided plastic bottle filled with water.
Garbage bins, with carefully labelled sections for recycling have nevertheless overflowed with trash. Rare tables and seats have become makeshift dumping grounds.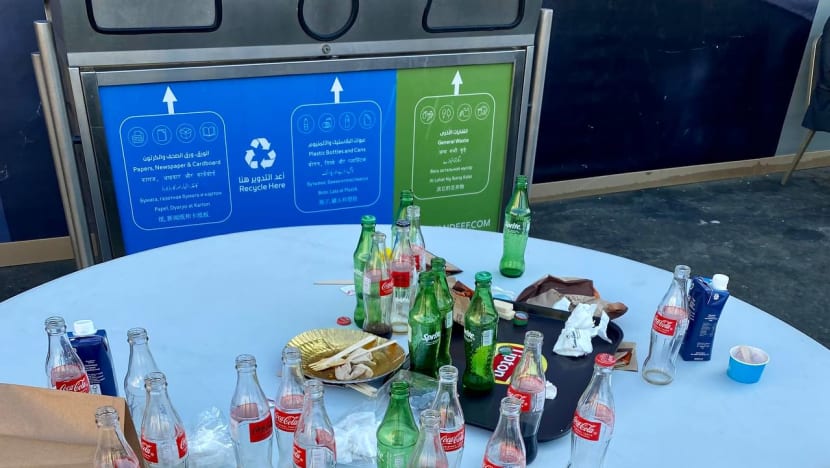 Fatigue is a given at events like these. Everyone involved is working around the clock. Like zombies, participants trudge on through the queues for security then through mazes of pavilions, the soft power projections of various governments and organisations, fighting against the aggressive air conditioning throughout.
This time it seems tiredness has taken a toll, right from the outset.
Ministers, bankers and negotiators alike have told me how hungry they are. How they are exhausted from the commute and bewildered by their surroundings. It surely cannot bode well for high level talks with so much at stake.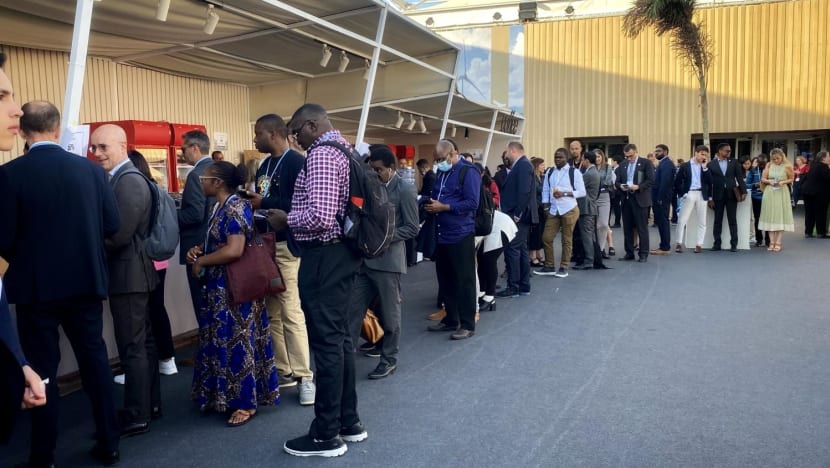 The Australian pavilion, owners of seemingly the sole espresso machine in the facility, has enjoyed long queues for free doses of artisan flat whites. In lieu of a hot meal, caffeine has kept people going.
Some have argued to me that this is the taste of reality of the developing world that those from wealthy and privileged nations need to experience, to truly understand the development struggles of those from the developing world.
This is meant to be a moment for Africa. An opportunity for those on the climate frontline to raise their voices. This conference should not be a poor reflection on the continent.
Good intentions have just gone awry here. If progress is made on the most important issues - mitigation efforts to stop temperature from rising further and finances for poorer nations to brace for climate change's worst impacts, all will be forgiven.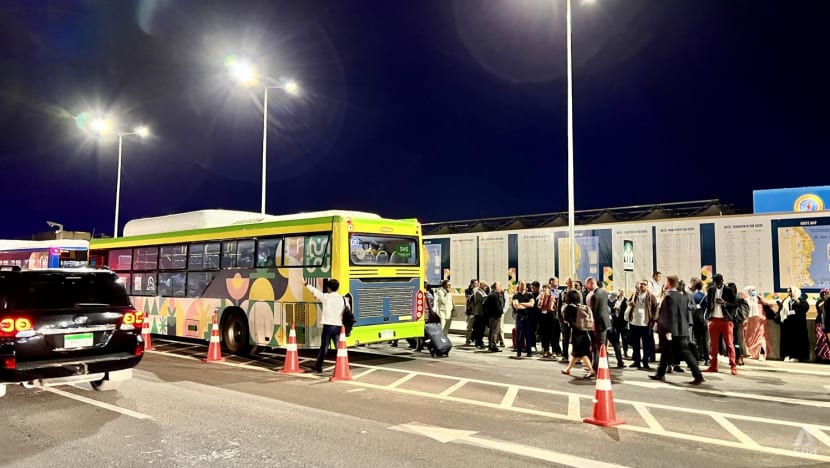 By near the end of the first week, the world leaders have mostly come and gone. The technocrats remain, with the spin merchants, the keenest of activists and an army of Egyptian security guards and cleaners.
And the journalists too, probably looking for a bus to drive them back to their hotels.