COP27: Thailand supports claims for loss and damage, but awaits progress on past finance promises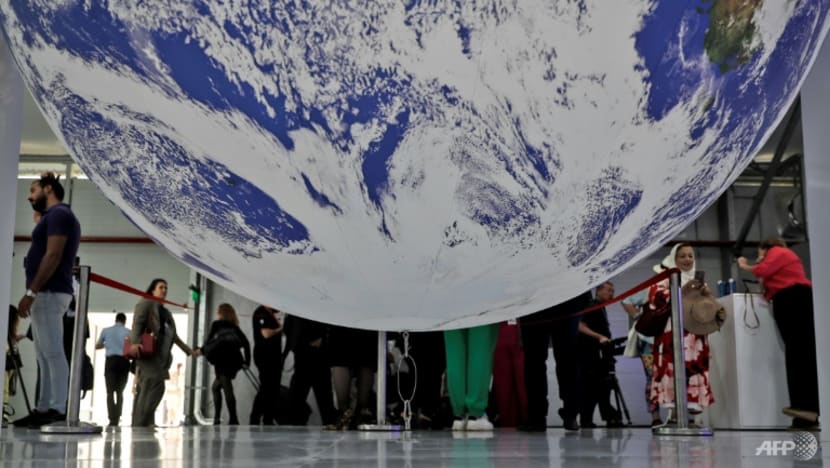 SHARM EL-SHEIKH, Egypt: Thailand supports claims for climate change loss and damage but wants developed countries to first cough up promised funds for poorer nations to address climate impacts, according to the country's environment minister.
Varawut Silpa-archa, Thailand Minister of Natural Resources and Environment, told CNA at the United Nations climate summit in Egypt that, in principle, he agrees with the establishment of a loss and damage mechanism.
It will be a key point of negotiations during the final days of COP27, after the item was added to the official agenda at the conference.
"We are in total support of a loss damage fund. But one needs to bear in mind that the developed countries, at the moment, have a commitment for the long-term finance of US$100 billion," Mr Varawut said.
"And until today, I don't think that has been fulfilled yet. One needs to go one step at a time. But in principle, Thailand couldn't agree more."
Loss and damage is the notion that countries that have historically caused climate change will provide financial assistance to the countries that are now facing unavoidable impacts, without contributing to the climate crisis.
Egypt's presidency is pushing for a deal this week, with poorer nations making a concerted late push for progress at the summit.
However, an agreement to establish a formal loss and damage fund may prove difficult. The details of exactly who should pay and how much still needs to be determined.
Developed nations have for years resisted being mandated to provide any compensation and are wary of being exposed to open-ended liabilities.
They previously promised back in 2009 to deliver US$100 billion per year by 2020 until 2025 to poorer nations for climate adaptation and mitigation projects. That total has not yet been reached, which Mr Varawut said is essential.
"I've heard a lot of speeches. I've heard a lot of promises. Climate change needs to be addressed. Otherwise, it's going to go to the final wave that hits mankind," he said.
"There is always a way to get things to get things done. Don't give up yet. There's always hope."
Thailand is the 22nd largest carbon emitter but ranks ninth in terms of impacts. The capital city, Bangkok is under great risk from rising sea levels, meaning external funding for adaptation methods like building seawall infrastructure, drainage systems and river desalination is a key priority for the government. Earlier, in his national statement, the minister reiterated Thailand's pledge to reach carbon neutrality by 2050 and net zero by 2065.
In a new pledge, the country aims to reduce its 2030 emissions by 40 per cent, compared to business-as-usual levels, an increase from the 30 per cent target taken to COP26. The pledge is contingent on receiving international support.
To reach carbon neutrality, Thailand plans to speed up production of electric vehicles and renewable energy and support the commercialisation of carbon dioxide removal technologies.
"We are also promoting substitutions in cement and cooling industries and piloting an alternative rice farming technique. We also aim to increase our forest area to 55 per cent to boost our carbon sink by 2037," Mr Varawut said in his address.
Thailand has also recently joined the High Ambition Coalition for Nature and People, pledging support for the global goal to protect or conserve at least 30 per cent of the planet's land and ocean by the end of the decade.