Making waves: On board the world's first hydrogen-powered ship
An experimental boat is criss-crossing the world on sun, sea and wind alone. Money Mind finds out if this can be scaled up, to power sustainable shipping.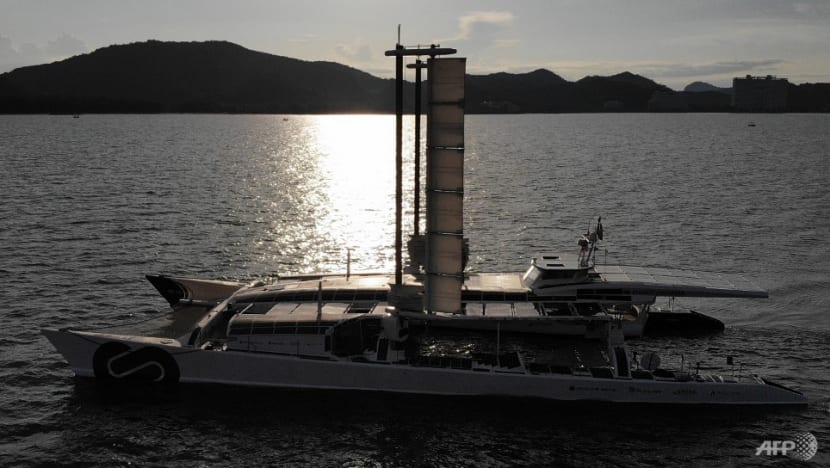 How far can we stretch the potential of renewable energies – solar, wind and hydro power? Can they create a fully virtuous cycle of decarbonised, decentralised, and digitised energy in real-life and extreme conditions?
Meet the Energy Observer, the first hydrogen-powered, zero-emission vessel that has been on an unprecedented expedition to show that a carbon-free energy system is possible.
Mr Victorien Erussard, the ship's captain, explains how the vessel is powered.
"This boat represents the balance of renewable energy: Wind, solar, and hydro power," said Mr Erussard.
"We have batteries to store our energy for the short term and as soon as we have a surplus of energy when our batteries reach 100 per cent, we use this surplus by producing hydrogen from the electrolysis of seawater, with a production chain integrated into the hulls. We desalinate, remove the minerals from water, and electrolyse, before we separate the oxygen from the hydrogen."
By desalinating seawater that gets electrolysed on board to generate hydro power, the "floating lab" catamaran has sailed 50,000 nautical miles since it launched in April 2017. That is equivalent to circling the world twice in terms of distance.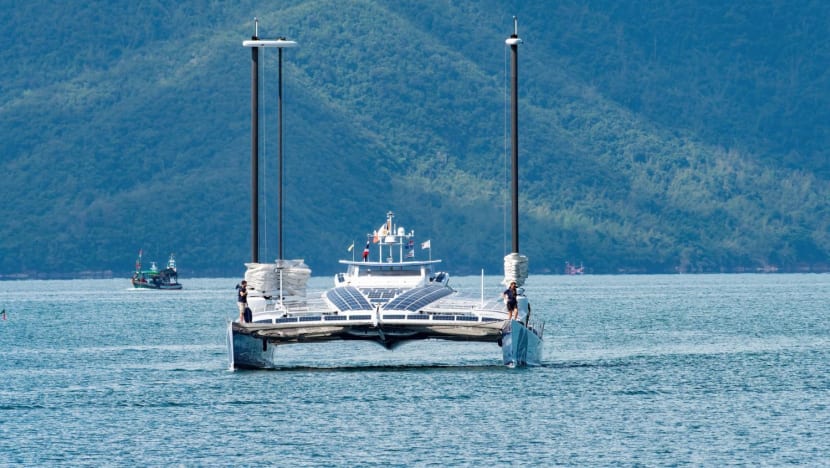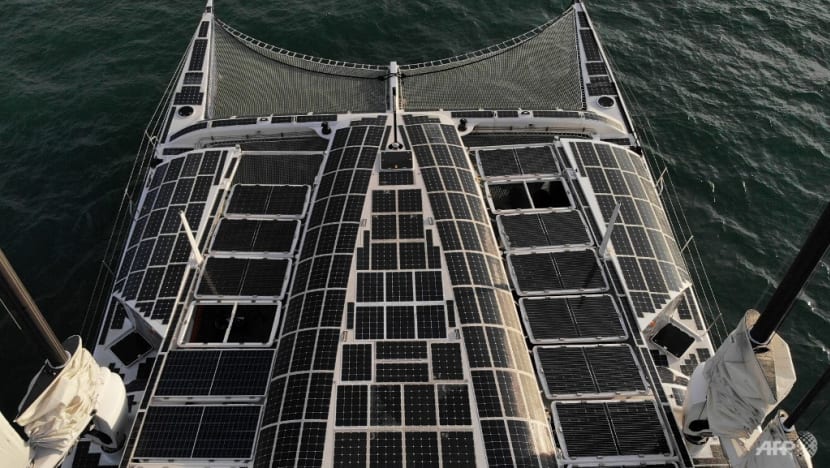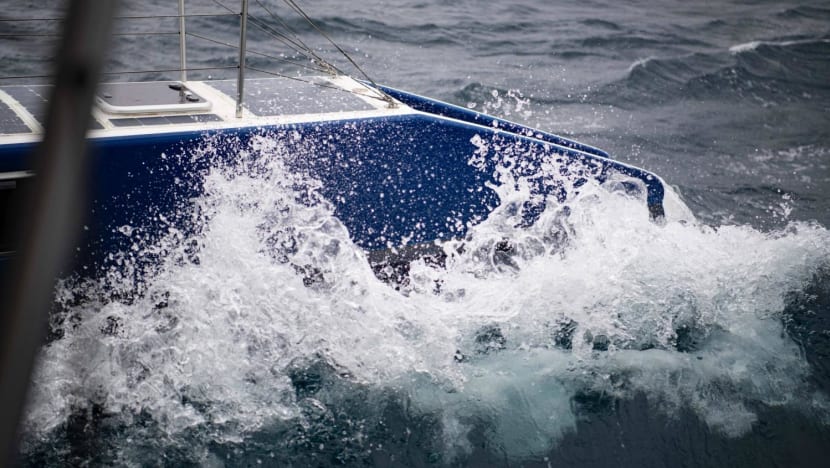 The next challenge is to see if the same technology and solution can be applied to the broader maritime industry and beyond.
Shipping currently accounts for almost 3 per cent of greenhouse gas emissions, but this could rise to 17 per cent of global emissions by 2050, if nothing is done.
But while hydrogen could be a sustainable solution, transporting it poses safety challenges.
Hydrogen is highly flammable. In 2017, 44 crew members died after a hydrogen explosion destroyed an Argentine navy submarine.
"Hydrogen is a very specific molecule. It is the most abundant in the world. It's very light and it's full of energy. So that's the positive thing," said Mr Matthieu Giard, vice-president of hydrogen activities at Air Liquide.
"At the same time, hydrogen is never alone. It's always combined with something. To use hydrogen efficiently, you need to compress it. And the more you compress it, the more energy you can pack up in the same volume or you can liquefy it (at hyper-cold temperatures).
"So you are really at the limit of some of the technologies. For the industry, we need to make sure that we have safeguards, (and) that you have a licence to operate around all of that. If you do that properly, hydrogen is not more complex to handle than electricity or oil and gas."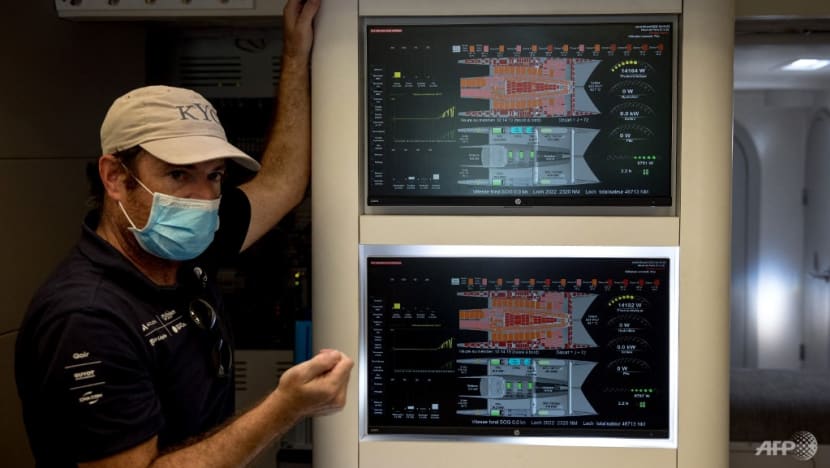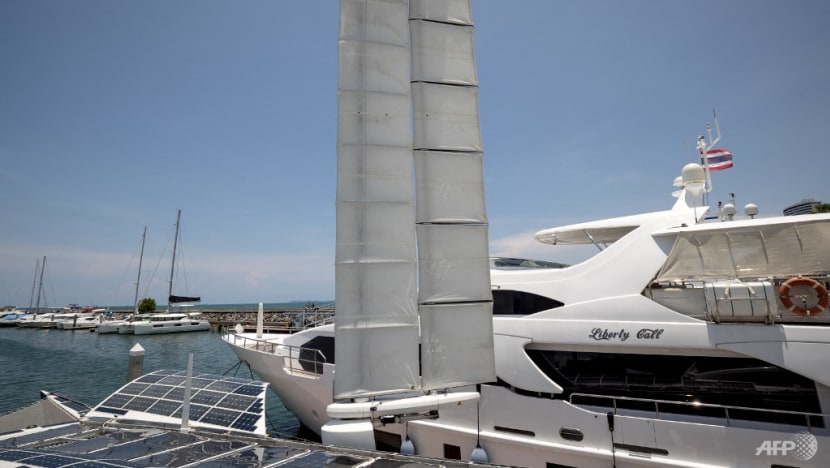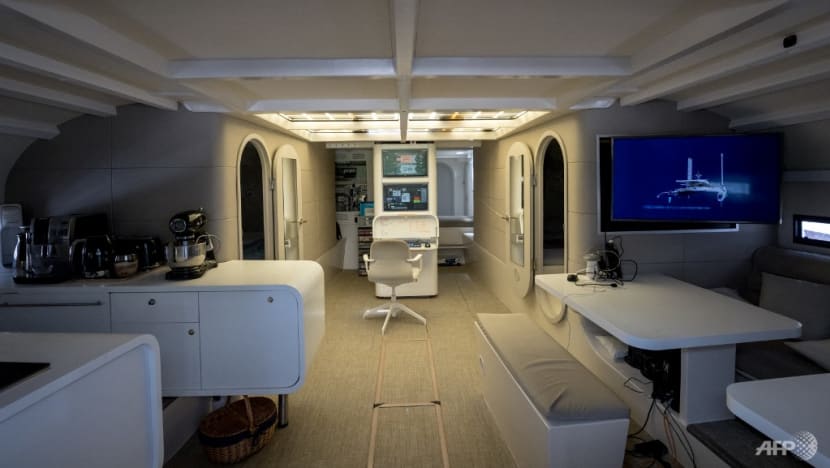 There is another limitation.
While the technology may be scalable, the renewable energy-powered vessel is not able to travel as fast as a conventional boat.
Its journey from the Indonesian island of Lombok to Singapore took 18 days, three times longer than an average ferry ride.
Experts say such challenges only underline the need to invest more and faster in renewable energy.
"There's a lot of talk about ammonia, hydrogen being the next-generation zero carbon fuel but these fuels aren't out there yet. And in fact, the infrastructure that's required to get you the renewable electrons that you can produce a green hydrogen in order to produce a green ammonia is going to take a decade, maybe even more to build up to scale," said Ms Lynn Loo, CEO at the Global Centre for Maritime Decarbonisation.
Amid hope and hype over the potential of hydrogen as the fuel of the future, the mini-grid on the seas will continue to sail, crossing over to South Africa, South America and the US before returning to France in the summer of 2024.

Perhaps by then, the floating lab might be able to offer clues as to how hydrogen - the fuel of choice that thrusts rockets into space with incredible power - can deliver both speed and cost efficiency to propel tomorrow's ships and planes for a net zero world.