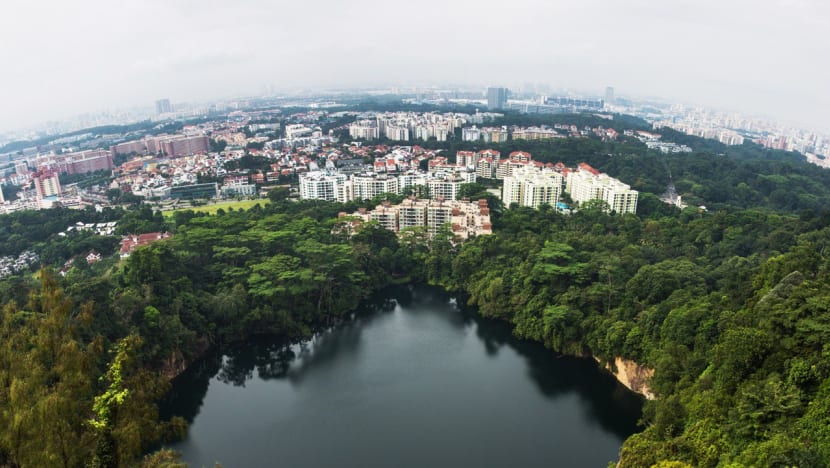 SINGAPORE: While small and fragmented, Singapore's forests could hold the key to unlocking new solutions to advance the protection and conservation of the world's rainforests and biodiversity.
Singapore has been chosen to host the semi-finals of international competition XPRIZE Rainforest, which aims to identify technologies that can be used to monitor rainforests and their biodiversity in real time. The semi-finals testing will take place in 2023.
This was announced by the organiser XPRIZE, a non-profit organisation that organises large-scale competitions to crowdsource solutions to tackle world challenges, during the World Biodiversity Forum in Davos, Switzerland, on Tuesday evening (Jun 28) Singapore time.
In a media release, the organiser said Singapore was chosen because of its conservation efforts and its efforts at harnessing science and technology to address biodiversity in an urban landscape.
This includes developing new technologies such as video and camera trapping to map animal populations as well as satellite tracking of migratory shorebirds.
The National Parks Board is also using acoustic sensors and minute traces of DNA in the environment to survey Singapore's flora and fauna.
XPRIZE said that the "proximity of Singapore's rainforests to the resources of the city will be a critical asset for teams at this still early stage of testing".
"It's vastly different from the typical field sites where autonomous technologies like the ones being developed in the prize will be most useful, but the teams that succeed at semi-finals testing will move on to test their tech in a remote location, without those helpful and accessible resources, at the competition finals in 2024," the organiser said.
Today, the largest rainforests surround the Amazon River in South America and the Congo River in Africa. Dense rainforest habitats can also be found in the tropical islands of Southeast Asia and parts of Australia.
Although they cover just 6 per cent of the Earth's land surface, rainforests play an important role in stabilising the climate as they absorb carbon dioxide and release oxygen.
They are also home to more than half of the world's plant and animal species.
In a video address during the event, National Development Desmond Lee said Singapore is honoured to host the semi-finals.
"The autonomous technologies that they are developing for rapid biodiversity assessments will be very helpful for enhancing our collective understanding of rainforest ecosystems, both in Singapore and around the world," he said.
In the final round of the competition, which will be held 2024, teams will have to survey the most biodiversity in 100 hectares of tropical rainforest in 24 hours and provide the most impactful insights within 48 hours.
"We're really hopeful that the teams' technologies will be beneficial for assessing and protecting rainforest biodiversity, and not only involve Indigenous Peoples, but ultimately benefit them once they come online," said founder and president of Amazon Watch Atossa Soltani, who is also one of the XPRIZE Rainforest judges.
The panel of nine judges includes Singaporean conservation scientist Koh Lian Pin, who is also director of the National University of Singapore's (NUS) Centre for Nature-based Climate Solution.