Asians offer military, humanitarian help in Ukraine amid ongoing war
Among them is a Japanese volunteer soldier and an Indian restaurant owner providing food to those in need.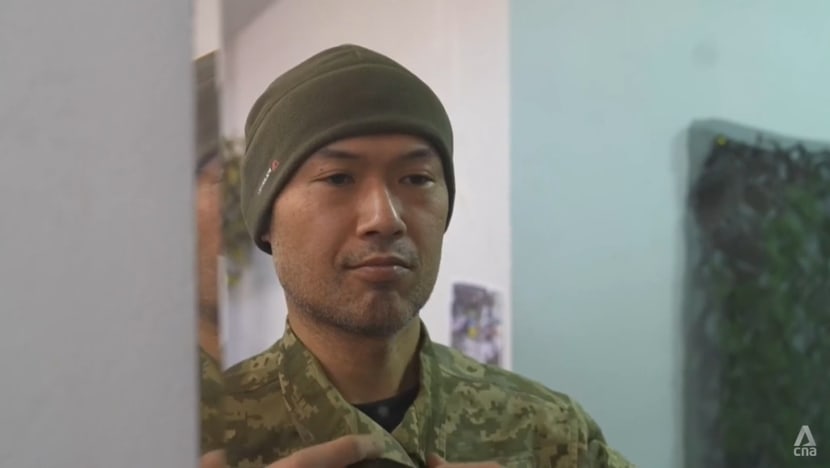 KYIV: Haru San, as he wants to be known, flew to Ukraine from Japan less than two months after the start of the war.
"I didn't tell my family members. I told two of my close friends. One of them told me not to go. The other said that if that was what I had decided, I should follow my will," he told CNA. 
He joined the Georgian National Legion as a volunteer soldier in Ukraine despite having no military background. The legion is a military unit formed by mostly ethnic Georgian volunteers fighting on the side of Ukraine.
Although he did not want to reveal the role he is serving in, he said he has been to the frontline and is prepared to stay in Ukraine till the end of the war, although such an end is not yet in sight.
Explaining his decision, he said other volunteering work in Ukraine, including humanitarian aid projects, is not risk-free, and he thinks the military is an area in which he can contribute. This is despite a Japanese volunteer fighter dying on the battlefield in eastern Ukraine last year.
"I'm scared and afraid as well, like a normal person. But what I feel, if Ukraine doesn't get victory over this evil, what will happen after will be more horrible." 
Haru San is among a number of foreign volunteer soldiers helping Ukraine repel the Russians. 
Although the Japanese government has strongly condemned Russia's invasion, it has called on its citizens to refrain from going to Ukraine for any reason. 
HUMANITARIAN ROLES
Other Asians have also been volunteering in Ukraine, but unlike Haru San, most of them are serving in humanitarian roles. 
Among them is restaurant owner Yashwi Tripathi from Bhopal, India. He considered leaving Ukraine at the start of the war, but eventually decided to stay put, as he has lived in the country nearly all his life.
"It was a very difficult decision, because when the war started, I was here with my family but eventually I took my mum to Warsaw. We left for a couple of weeks, and that was the time when I actually made my decision (to remain in Ukraine)," he said.
The number one reason for staying back is work, he said.
"I have four restaurants here and we have a team of about 60 people. So basically those are my people and I feel responsible for them," Mr Tripathi said.
"And second thing is that I perceive Ukraine as my homeland. So I was trying to help as much as I could possibly."
Mr Tripathi has been providing food to soldiers and people in need, collecting money to buy winter clothing for troops and helping at animal shelters.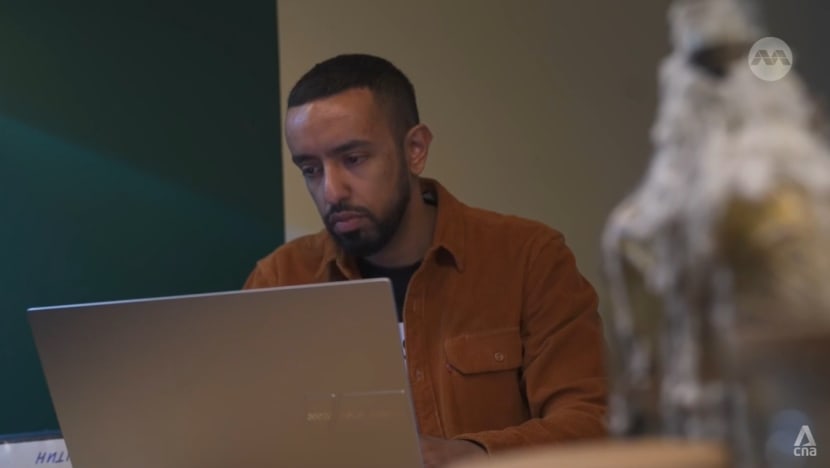 War has changed his values and view towards money, he said. 
"All of a sudden, because of the damage that's been done to the economy, and because of the exchange rate of the US dollar, we've lost a lot of money in general, but you don't prioritise that as much because you know you're alive, you're safe," he said. 
"And if you can bring some happiness to other people or some value to other people, why not?" 
HELP FROM OTHER FOREIGNERS
It is not just Asians who are helping Ukraine.
Other foreigners have also stepped in to contribute where they can, including Nigerian doctor Amara Mojekwu has been living in Ukraine for 13 years.
After the war started, she has been helping the elderly and those in need by providing them with medication, while trying to help people stay off the streets.
"When the war started, there were a lot of children in the bunkers. It was really, really bad, and I thought to myself, this is the time to help as many people as I can," she said.
"It's not normal to find a black girl in Ukraine, just being here, helping and doing humanitarian aid. People definitely think I'm crazy, but the truth is, when you love humanity and love people, you find yourself doing crazy things."
While Ukraine's vast network of volunteers, both local and foreign, have provided much needed support to a population grappling with the ongoing war, the country has said it needs more help. 
It is hoping to clinch a multi-year support programme of at least US$15 billion from the International Monetary Fund. Reports have suggested that the country will need at least US$40 billion in financial support in 2023 alone.