Russian firms face supply disruptions, despite efforts to overcome Ukraine war sanctions
Experts say Russia still has to rely on friendly countries for help, despite Finance Minister Anton Siluanov's claims that it has found an "antidote" against the restrictions.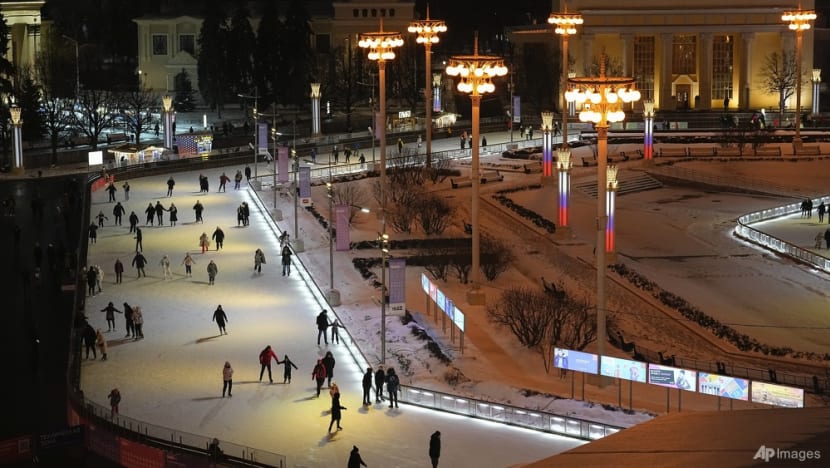 MOSCOW: Beer taps are running dry in the Russian capital of Moscow, with fewer foreign beers brought into the country amid sanctions introduced after its invasion of Ukraine.
While there are no direct sanctions preventing Western distributors from selling alcohol to Russia, many brands are concerned about being seen doing business with the country.
The beer industry is just one of many sectors being impacted by the restrictions on imports, with local firms having to seek alternative sources.
Russia's plan to find new ways of bringing in goods, and therefore getting around the sanctions, is producing mixed results.
Some items have been easily replaced by domestic alternatives, or readily sourced from countries that have not imposed sanctions. But many are now too expensive, or cannot be found at all.
Russian President Vladimir Putin had on Feb 24 ordered what he called a "special military operation" in Ukraine. The ongoing war has killed thousands, destroyed cities and sent millions fleeing their homes in the former Soviet republic.
Countries have responded by targeting the economy of Russia, which is now the most sanctioned country in the world and finds itself in an unprecedented situation.
It is trying to continue running daily as if nothing has changed, despite a host of Western products now being unavailable, said observers. 
BUSINESSES LACKING SUPPLY
Some business owners in Russia have adapted to the constant supply chain disruptions brought about by the sanctions.
Ms Anna Sazhinova, co-founder of Moscow-based furniture manufacturer Archpole, said her firm uses birch plywood, which can be found in Russia, as a big part of its manufacturing process.
"But, for example, the glue used inside is from Europe. So we tried to find a new glue. And sometimes we don't have enough for the plywood," she said. "Then in just a month, something changes again."
On the other side of the Russian capital, pub owner Dmitry Kanaev is also feeling the effects of the sanctions, with fewer foreign beers for his customers to sample at his One & Only Self Pub.
Western brands are hesitant to sell alcohol to Russia although there are no direct sanctions on the industry. Exchanging Russian roubles internationally is also now slow and risky.
"In the last several years, the quality and the taste of Russian beer has grown significantly," said Mr Kanaev, adding that it would be easy to replace the German and Czech-styled beers since local brewers already have the expertise to do so.
"But from my point of view, the Belgian beers and the British beers could not be easily replaced at the moment."
Even the maintenance of equipment in his pub is being threatened.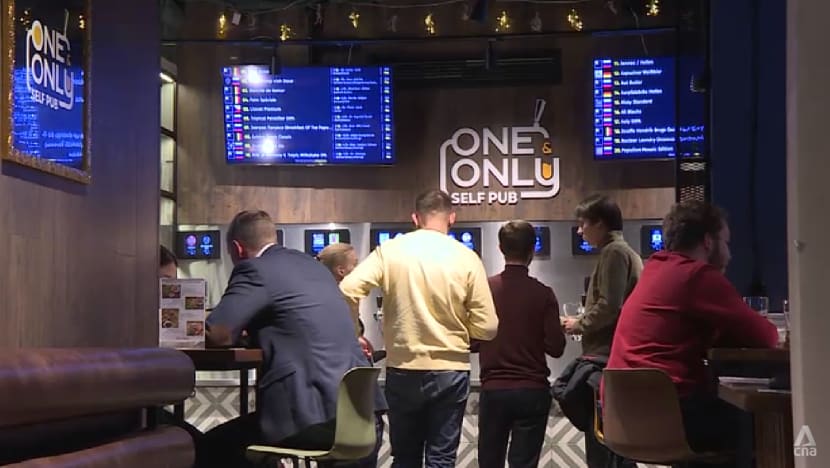 Mr Kanaev explained that several components, such as the flow meters in the beer dispensers, are imported from Europe and not readily available in Russia itself.
"Unfortunately at the moment, there are no Russian producers who could substitute them," he said
"But we are looking to the Chinese market because we found there very good alternatives, and we are working with Chinese companies in order to catch the equipment from there and use it in our pub."
SOME IMPORTS WILL SUSTAIN
Despite the attempt to substitute Western imports, Russia still has to continue importing certain products.
Economists have warned that Russia will still massively rely on friendly countries for help, despite Finance Minister Anton Siluanov's claims that the country has learned to respond to the restrictions, and going so far as to claim it had found an "antidote" against them.
Dr Maxim Bratersky from the World Economy and International Affairs faculty at the Moscow Higher School of Economics, said that no countries, including superpowers United States and China, can produce and manufacture everything on their own.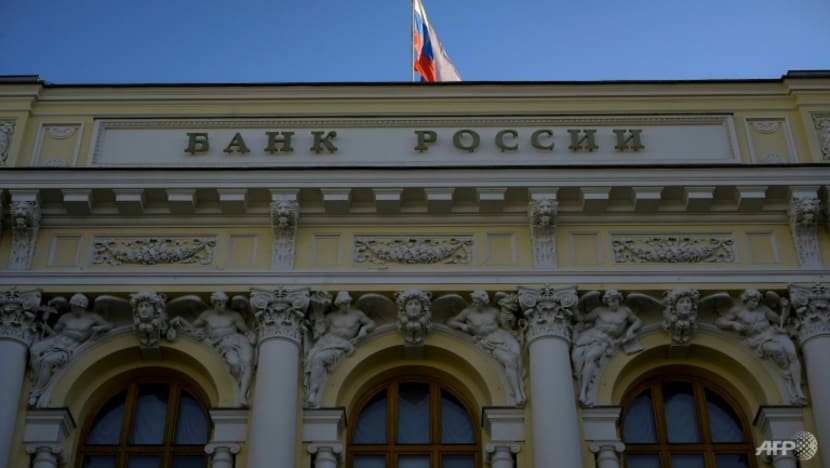 "Of course, Russia is not an exclusion. It's simply impossible, for technological and for other reasons, to make everything yourself. So some imports will sustain," he said.
Recent Central Bank statements have also cautioned against thinking Russia's economy is close to a new normal, warning that it would only start to recover in the middle of next year.
Until then, more unexpected disruption can happen, and Russian companies are not out of the woods yet.