Chinese electric vehicle firms revving up presence in European market amid concerns from consumers, lawmakers
In June this year, electric cars outsold diesel cars across the European Union for the first time, as more drivers made the change towards cleaner vehicles.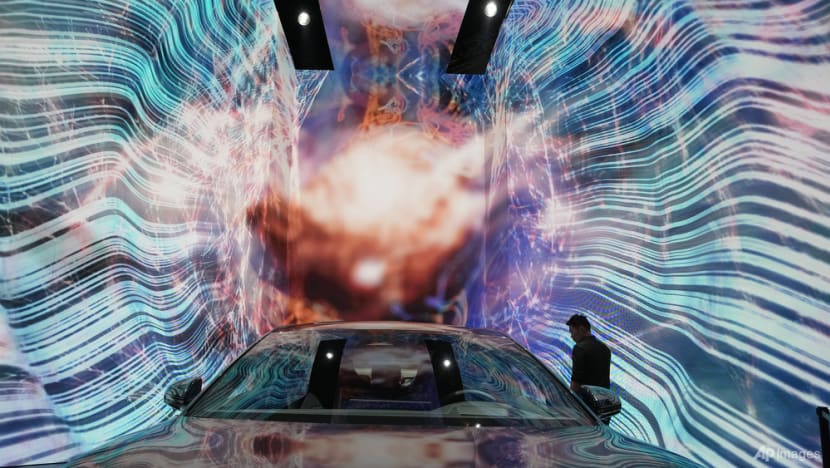 BRUSSELS: Chinese carmakers have set up shop across Europe, including in Belgium, eager to capitalise on the surge in popularity of electric vehicles (EV) in the region.
In June this year, electric cars outsold diesel cars across the European Union for the first time, as more drivers made the change towards cleaner vehicles.
China's BYD is one such new kid on the block in Europe, and while it may be new to the continent, it is already a global car manufacturing giant.
Short for Build Your Dreams, BYD is currently the world's leading producer of electric cars.
Last year, it increased production by more than 200 per cent, overtaking the Elon Musk-owned Tesla and producing over 1.8 million electric cars.
EXPANDING IN EUROPE
The company has so far already opened dealerships across Belgium in Antwerp, Ghent, and the capital of Brussels.
Three of their best-selling models are on offer, with two more being added before the end of the year.
The company eventually wants to be a major player in Europe's competitive EV market, said Mr Alexey Krapotkin, BYD's managing director for the Benelux region – comprising Belgium, the Netherlands and Luxembourg.
"It's quite simple. For every brand, there should be a period of building the brand, creating the brand awareness, brand recognition (and) brand value understanding, and it's going to take time, especially in a very premium and well-established conservative market like Benelux," he told CNA,
"We are here to stay, we are here to become a prominent brand, and we are planning to take market share."
THE BELGIAN MARKET
While Belgium seems like a small market, it has encouraging trends for EV companies.
One in three new cars registered in the country last year was electric, and experts have predicted that the number of EVs on Belgian roads could double by the end of this year.
Belgium has also long had policies which favour cars, with its tax laws exempting company cars, meaning a quarter of workers in the country have one.
EVs are expected to outsell all internal combustion engine cars in the country by 2025.
American firm Tesla dominates the European EV market for now, with its Model Y and Model 3 the best-selling cars so far this year, followed by Volkswagen's new range of purpose-built EVs.
In a clear statement of intent, Tesla has also opened a gigafactory in Germany.
CHINESE OFFERINGS
Chinese car makers hope to woo European customers with their offerings.
For example, the BYD Han is the best-selling EV model in Belgium, with over 100 sold.
Despite facing competition from electric Audi and Tesla cars on the premium end of the range, it is cheaper and has a lot more gadgets.
Mr Krapotkin told CNA that European consumers still need a bit of convincing about purchasing Chinese EVs.
"Some people do have concerns and do have a certain image of Chinese products. But the iPhone is built in China, Samsung is built in China, your camera is built in China," he said.
"And we are actually very proud of the quality of the cars that we get. Even the hardest sceptics from our customer base that get in the car and hit the road, they come back and they want to buy it."
However, European carmakers remain worried that Chinese firms could flood the market with cheap cars.
The European Commission's trade defence unit is mulling whether to launch an investigation into Chinese car manufacturers and their arrival on the European market, which could eventually lead to levies or restrictions imposed to protect Europe's own car production.
Mr Christophe Dubon, spokesperson for the Belgian Automobile and Cyclo Federation, said: "Europe is opening its eyes to the arrival of Chinese car markers, but Europe is also the one imposing electric vehicles.
"Secondly, in Europe we have a centuries-old car industry. So yes, I think Europe is realising the problems the industry could face with the arrival of Chinese carmakers."
The surge in EVs in Belgium and across Europe is just getting started, and Chinese carmakers will need to convince European consumers and lawmakers that their cars are worth it and they will play by the rules.