Recent intel leak shows US spies on not only their foes, but their allies too: Analysts
Some observers believe this is an attempt to deflect attention from Russia's military failures in Ukraine.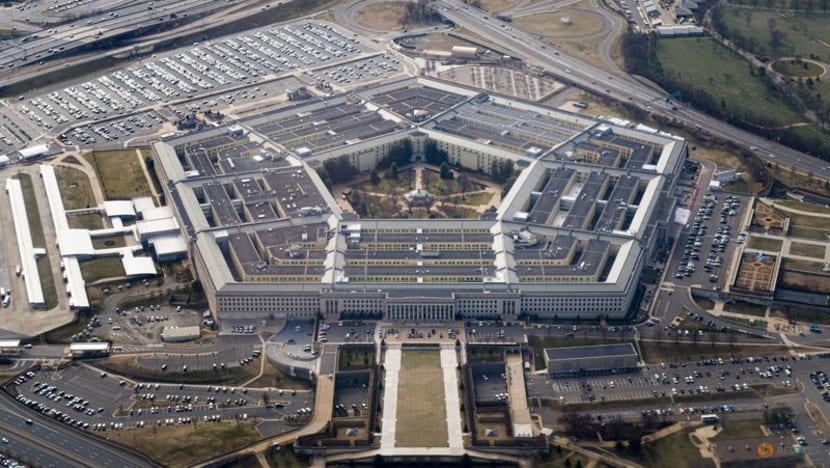 Countries spy on one another – not just their adversaries but their allies too, said analysts after a trove of classified United States documents was leaked online.
"The fact that the Americans might be looking at some of their friends, that shouldn't surprise anyone," said Mr Grant Newsham, a retired US Marine Corps colonel and senior research fellow at the Japan Forum for Strategic Studies. 
"And the Americans expect some of their good friends, some of the names which came up in these recently released documents, they know that they are spying on the Americans as well. This is a game that's been going on presumably since espionage started."
The latest breach appears to include assessments and secret intelligence reports that touch not only on Ukraine and Russia but also highly sensitive analyses of US allies such as Israel and South Korea.
Classified military and intelligence documents that appeared online, with details ranging from Ukraine's air defences to Israel's Mossad spy agency, have US officials scrambling to identify the leak's source, with some experts saying it could be an American. 
AWKWARD SITUATION FOR THE US
The recent leak of classified documents is "nothing too serious", as such spying behaviour among nations has been going on for a long time, analysts told CNA's Asia Now. 
US allies such as Israel and South Korea "know very well that the United States remains acutely interested in what happens internally to the politics and the militaries of their countries", said Dr John Blaxland, professor of international security and intelligence studies at the Australian National University's College of Asia and the Pacific. 
"The United States is hugely invested in making sure that it understands intimately well what's going on, because the United States has a stake in what happens there. The players inside Israel and South Korea know that very well."
While not as big a deal as leaks in the past, such an episode can be humiliating for the US. 
"In the espionage business, the secret of success is in keeping one's successes secret. One doesn't divulge how good one is, one doesn't reveal one's capabilities," said Dr Blaxland. 
"So this is a little bit embarrassing from that point of view from the United States. But there is a sense that this is not that much more than what is available from very sophisticated open source intelligence reporting available that you can download from and you can check on Twitter."
It will, however, "take a bit of a diplomatic fence-mending" with allies such as Ukraine, Israel and South Korea, he noted. "Trust is critical in this business."
Mr Newsham added that countries do not want to appear that they cannot keep secrets. 
"And that is what the Americans unfortunately have once again shown. But this could have been a lot worse, not to say that whoever leaked it doesn't have more and better stuff," he said. 
"You don't want (to have) revealed the internal workings of a friendly government or really any government, because it does give them some idea of how you're getting it and they can take precautionary measures."
DEFLECTING ATTENTION FROM RUSSIA'S FAILURES?
US officials said the investigation is in its early stages, and those running it have not ruled out the possibility that pro-Russian elements were behind the leak. 
Some observers believe this is an attempt to deflect attention from Russia's military failures in Ukraine. 
The move is "perhaps to try and embarrass the United States, to try and wean off some allies from the United States in its support for Ukraine, perhaps also to undermine the plans that Ukraine has reportedly been making for an offensive against the Russians in eastern and southern Ukraine in the coming weeks and months", said Dr Blaxland.
"But of course, the other thing is that open source intelligence or stuff garnered from the internet is becoming more and more important to both sides in the conflict, as a means of understanding the situation but also in influencing the other side. So this is information and intelligence as a weapon."
The documents, which detail Ukraine war plans, could well impact the conflict, he added. 
"There's some possibility that the Ukrainians will be looking to modify their plans, in light of the apparent breach of their security around the plans that they had."
Deception and secrecy are fundamentally important in military campaigns, particularly in offensive operations, said Dr Blaxland. 
"So the question now is how much does this affect and disrupt the planning of the Ukrainians? 
"And how much does this perhaps undermines the resolve of other countries to continue backing Ukraine with support and supply of not only tanks and rocket systems, but the munitions that go with them."
WHO LEAKED TOP SECRET US DOCUMENTS?
Officials said the breadth of topics addressed in the sensitive documents suggests they were leaked by an American rather than an ally.
It is hard to know exactly at this stage what are the intentions behind the leak, said experts. 
"What is pretty clear though is that Russia is seeking to exploit this … and making out the United States to be the bad egg, the bad player, the not-to-be trusted player," said Dr Blaxland.
"And that comes at a time when the United States is obviously facing significant other challenges, not just domestically, but internationally in terms of managing the crisis in Taiwan and beyond."
Mr Newsham said it could be tough to find out who leaked the documents and the intent behind it. 
"But sometimes the counterintelligence people do some very good work," he added. "Sometimes they catch the people, sometimes they don't. But hopefully, we'll find out."
"PROBABLY BLOW OVER AFTER A WEEK OR TWO"
Mr Newsham believes most countries, wanting to maintain relations with the US, will not be too bothered by this latest leak. 
"So I think that after a week or two, this will probably blow over unless something much more serious is revealed," he added. 
However, the US has to "do something about this inability to keep secrets", stressed Mr Newsham. 
"Of course they do keep a lot of secrets but the leaks, these have been periodic and regular for years."