Shadow of Donald Trump looms over expected Republican win in US midterms, say experts
Former president Donald Trump has been heavily involved in Republican campaigning, while teasing a 2024 run for the presidency.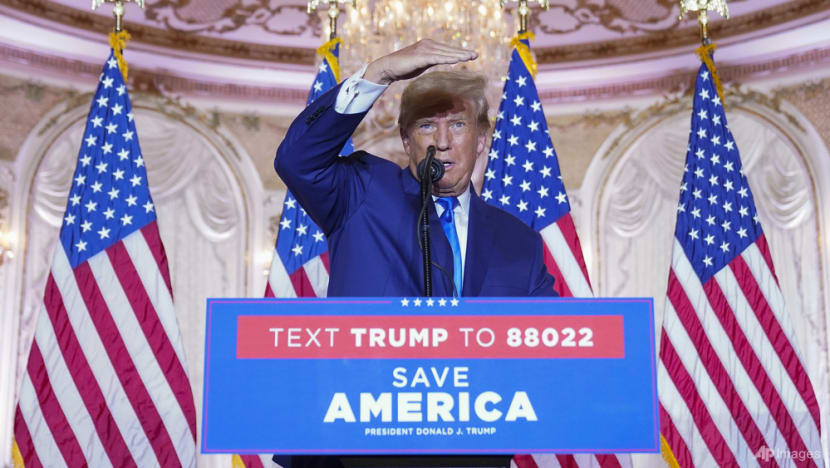 As the US midterm elections wind down with voters casting their final ballots, the political polarisation in the country remains a key issue. 
Polls have closed in various states, including the key battlegrounds of Georgia, Ohio and Florida, and observers are expecting the Republicans to take control of the House of Representatives.
A total of 435 seats in the House and 35 in the Senate are up for grabs in this electoral contest, and the results would reflect President Joe Biden's first two years in office and set the tone for the rest of his term.
Speaking to CNA's Asia First on Wednesday (Nov 9), Mr Neil Newhouse, partner and co-founder of Public Opinion Strategies, said he foresees a continuation of the trend of incumbent parties underperforming during the midterms.
However, he said there will not be "a Republican tsunami" due to the abortion issue racking up votes for the Democrats.
President Biden's legislative agenda moving forward would be at serious risk if the Republicans win both chambers of Congress, said Mr Craig Varoga, chief executive officer of Varoga and Associates, on CNA's Asia First.
The political consultant, who has worked on four Democratic presidential campaigns, said: "That will make it harder for President Biden to get anything through Congress, because he has to get it through both the House and the Senate."
TRUMP AND REPUBLICANS
Looming large over the Republican campaign is former president Donald Trump, who has been teasing a 2024 run for the presidency. Observers expect him to make an official announcement in the coming days.
"He's made that clear. He's going to run, he wants a rematch with Joe Biden," said Mr Varoga.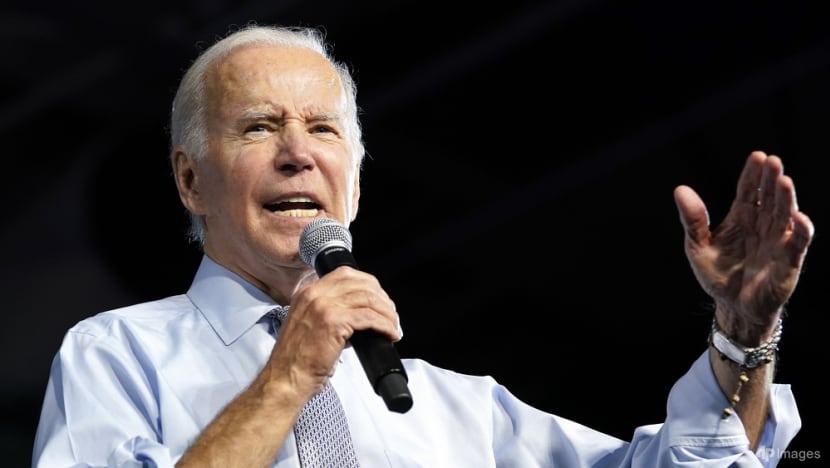 Mr Varoga said Mr Trump's involvement complicates matters for the Republican party, as all Republican actions will be deemed as being done under his influence.
"It's going to be difficult for him to adjust to the fact that he is not president. It will also make it really hard for the Republicans in Congress to say that they're doing anything independently," he said.
"It will allow President Biden to have a foil, but it also means that everything is going to be seen in the context to 2024."
Mr Varoga added that the denying of an election's legitimacy in the US - something the Republicans and Mr Trump have constantly done - is "very dangerous" and "sends the wrong signal to the world" and throughout the country.
According to stats site FiveThirtyEight, 185 Republicans running for House, Senate and governor seats in this year's midterm elections have denied the legitimacy of the 2020 election, echoing the allegation that Mr Trump has often repeated.
"I think that if some of the people who are going to be elected had been in office two years ago, Donald Trump would have probably succeeded in overturning the election, despite the fact that he had lost it," said Mr Varoga.
Mr Newhouse, who worked on the presidential campaigns of former Republican candidates John McCain and Mitt Romney, said what really unites voters and the Republican Party is "their dislike and antipathy towards Democrats".
"You cannot overestimate the amount of extreme partisan polarisation," he emphasised.
"What unites Republicans, whether they are pro-Trump, anti-Trump, (or) election deniers, is the fear of Democrats taking control."
He said that while the party has its own inner problems, they still put up a united front in the country's elections.
KEY ISSUES
Analysts note that despite the Republicans' denial of the legitimacy of election results, other issues are what voters truly care about and would vote on in these midterms.
These include inflation and the economy, abortion, immigration, gun control and climate change.
"Economy and inflation have been consistent issues during this election cycle. Voters are reminded of it every time they go to the gas station or the grocery store. They are paying more and there has been no relief. Gas prices have gone down, but grocery prices (and) energy prices are up," said Mr Newhouse.
He added that the Democratic momentum built upon the abortion issue in August has stalled in the face of shifting election issues.
The Democrats have spent 44 per cent of their TV and online advertising money on the issue of abortion, and just 6 per cent on the issue of inflation and cost of living, noted Mr Newhouse.
"So you know where they're going, and it just hasn't taken hold. They haven't expanded their issue agenda to really impact voters and to talk to voters on issues that they are most concerned about."
FOREIGN POLICY
Observers said that American foreign policy will likely remain consistent even if the Republicans come to power.
Foreign policy under President Biden has been "a lot steadier" than in the four years under the Trump administration, said Mr Varoga.
He expects the current Democrat-run Senate and House to take action before the end of the year to ensure that America's involvement in Ukraine continues.
The Republican party has vowed to put "laser focus" on China if they flipped the House, particularly on the issues of supply chain security and export controls.
"I don't think the US House of Representatives on the Republican rule is going to be capable of a laser focus on anything. I think it's going to be very dysfunctional," said Mr Varoga.
He said that the tensions and policy differences between the US and China will remain, no matter who is in power.
"There's been perhaps a little more continuity between the Biden administration and the Trump administration than either party wants to recognise or publicly talk about," said Mr Varoga.