US$40,000 reward for information on fugitive Malaysian businessman 'Fat Leonard'
Former military contractor Leonard Glenn Francis is wanted by the US Marshals after escaping house arrest on Sunday.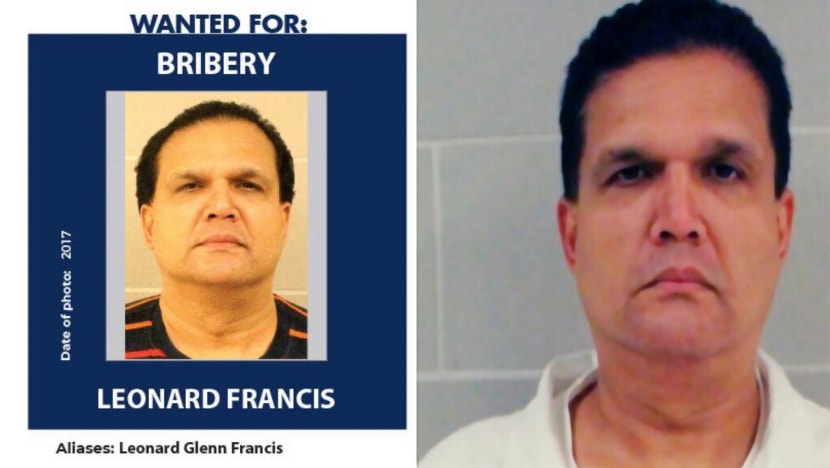 SINGAPORE: The United States Marshals Service is offering a reward of up to US$40,000 (S$56,000) for information on Malaysian businessman Leonard Glenn Francis.
The reward, which is also offered by the US Naval Criminal Investigative Service, will be given for information directly assisting in the arrest of Francis, the US Marshals said in a news release on Friday (Sep 9).
The 57-year-old, who is widely known as "Fat Leonard", is reportedly on the run after he escaped house arrest in San Diego, California last Sunday.
He was due to be sentenced after he pleaded guilty in a corruption case involving the US Navy.
According to several Malaysian media reports, Francis was born in Penang and spent some of his early years there. 
A "wanted" poster circulated by the US Marshals classified Francis as a "major case fugitive". He is said to have a height of about 187cm and weighs about 158kg. 
He has no scars or tattoos and is described to be of "Asian" race with black hair and brown eyes, according to the poster.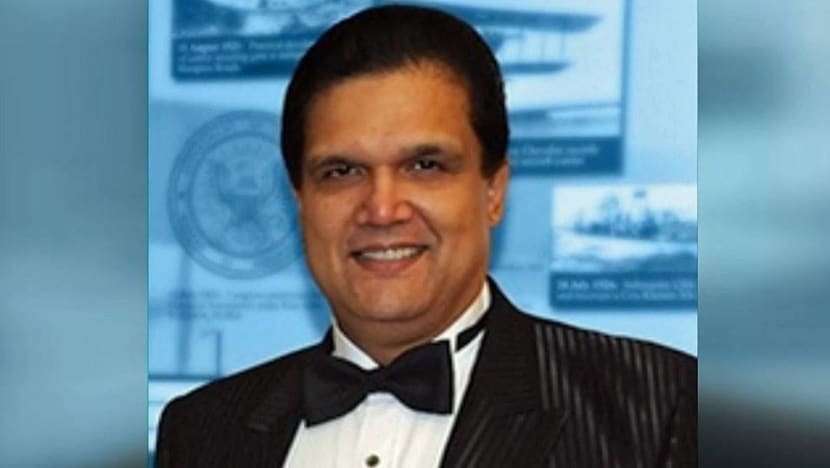 The US Marshals Service said in its news release that the federal agency monitoring Francis' home confinement had received an alert on the morning of Sep 4, informing them that his GPS ankle bracelet was being tampered with.
The agency then attempted to contact Francis "with no success" and followed up by reaching out to his defence attorney.
After the attorney advised several hours later that there was "no answer" from Francis, the San Diego Police Department was contacted to conduct a welfare check. They concluded that Francis "did not appear to be home".
Officers from the San Diego Fugitive Task Force also conducted a check of Francis' residence on the same day and were unable to locate him. 
They also found that his GPS ankle monitor had been cut off, said the US Marshals, adding that Francis' current whereabouts are unknown.
Francis, who ran a military contracting company out of Singapore, was first arrested in 2013 during a federal sting operation in a San Diego hotel, after he was suspected of running a vast corruption scheme which involved some naval officers treated to food, drink and paid sex.
He pleaded guilty in 2015 to offering about US$500,000 in bribes to Navy officers to steer official work to his shipyards, carrying out work on US vessels that prosecutors say he overcharged the Navy for, to the tune of US$35 million.
Francis suffered numerous health problems, including kidney cancer, which led to him being released to house arrest in 2018 while acting as a cooperating witness for federal prosecutors.
He was due to be sentenced on Sep 22.
Four Navy officers have been found guilty in the case so far, while another 29 people, including naval officials, contractors and Francis himself, have pleaded guilty, US media said.
Source: CNA/Agencies/ng(zl)