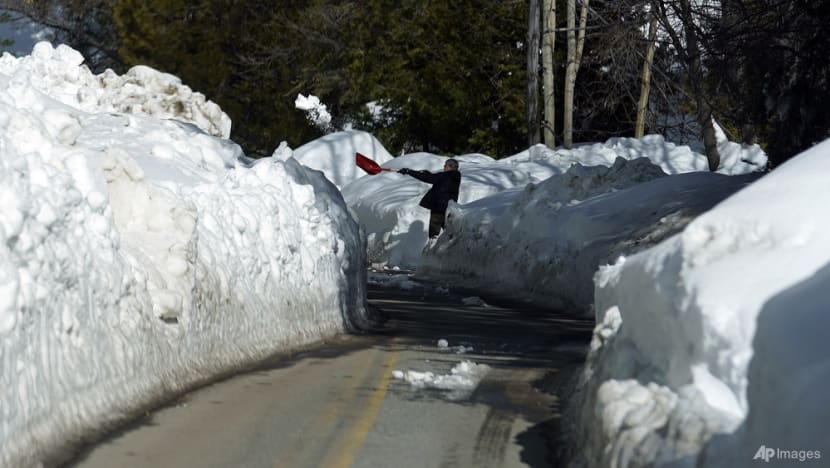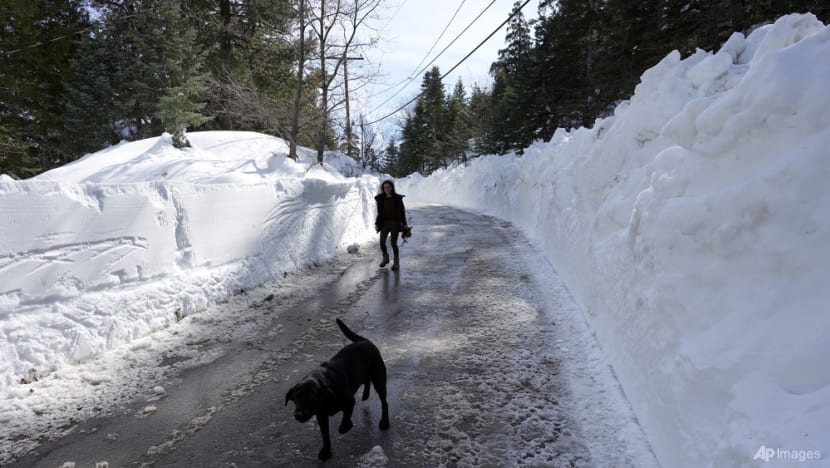 SACRAMENTO: California braced on Thursday (Mar 9) for the arrival of another atmospheric river that forecasters warned will bring heavy rain, strong winds, thunderstorms and the threat of flooding to a state still digging out from earlier storms.
The flood threat will come from the combination of rain and melting of parts of the huge snowpack built in California's mountains by nine atmospheric rivers early in the winter and later storms fuelled by a blast of arctic air.
The new atmospheric river is a type known as a "Pineapple Express" because it is a deep tap of warm subtropical moisture stretching over the Pacific to Hawaii. Its greatest impacts were expected in northern and central California.
The snowpack at high elevations is so massive it should be able absorb the rain, forecasters said. But elevations below 1,219m will see melting and runoff. The National Weather Service characterised the flood threat as "moderate".
At high elevations the storm was predicted to dump heavy snow, as much as 2.4m in some locations.
California's Sierra Nevada snowpack, which provides about a third of the state's water supply, is more than 180 per cent of the average on Apr 1, when it is historically at its peak.
So much snow has fallen in the Sierra and other mountain ranges that residents are still struggling to dig out days after earlier storms.
Roofs collapsed, cars were buried and roads were blocked. Governor Gavin Newsom declared emergencies in 13 of California's 58 counties beginning Mar 1.
In the San Bernardino Mountains east of Los Angeles a late February storm reached blizzard status. Mountain towns like Lake Arrowhead were buried.
"We've been through many a snowstorm but nothing of this amount, that's for sure," resident Alan Zagorsky, 79, said Wednesday as a crew shovelled his driveway. "Right now, they're trying to find a place they can put this stuff."
In nearby Crestline, Don Black watched as a team wielding shovels cleared his neighbour's property.
"This is the worst storm I've seen in 34 winters," Black said.
On the state's far north coast, Humboldt County authorities have organized an emergency response to feed starving cattle stranded by snow.
Cal Fire and US Coast Guard helicopters began dropping hay bales to cattle in remote mountain fields last weekend and then the California National Guard was called in to expand the effort.
Requests for help came from about 30 ranchers, according to Diana Totten, an area fire chief. The hay is being paid for by the ranchers, who provide information on how many head of cattle need to be fed and where they were expected to be located.
"We won't know until the snow melts how many cattle have died due to these conditions," Humboldt County Sheriff William Honsal said in a statement. "But I know this for certain, if we don't act, there's going to be way more that do die and it will be a catastrophe for our county."