No change to Erdogan's style of rule, foreign policy expected, following Turkiye presidential election win: Analysts
President Recep Tayyip Erdogan won 52.1 per cent of the vote in a runoff election on Sunday (May 28) against challenger Kemal Kilicdaroglu, extending his rule into a third decade.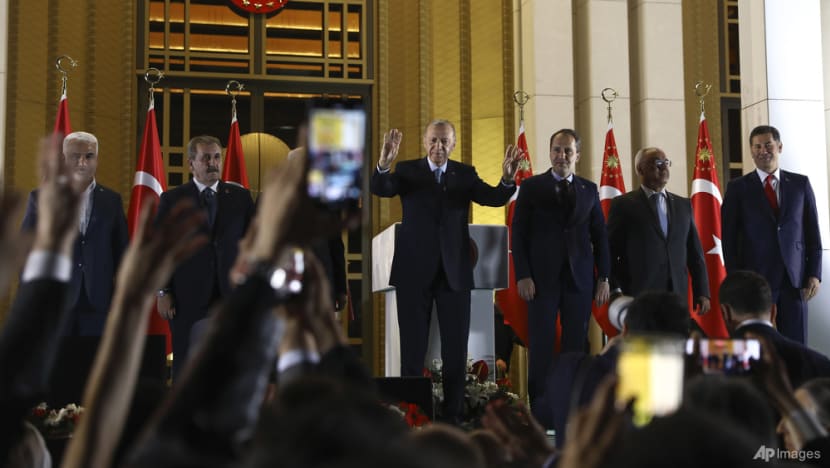 President Recep Tayyip Erdogan's win in Turkiye's presidential election will not bring significant changes to his governing style, and may even embolden him further, according to experts.
The 69-year-old won 52.1 per cent of the vote in a runoff election on Sunday (May 28) against challenger Kemal Kilicdaroglu, extending his rule into a third decade.
His increasingly authoritarian policies have polarised Turkiye and strengthened its position as a regional military power.
THE LIKELIHOOD OF CHANGE
Critics hope that the results of the election, which showed that Turkiye is a "very divided country", will force President Erdogan to change his style of rule, said Dr James Dorsey, adjunct senior fellow at the S Rajaratnam School of International Studies.
"I'm a bit more skeptical about that. I think you're gonna see in many ways, more of the same," he told CNA938 on Monday.
He noted that President Erdogan has "somewhat idiosyncratic ideas about the economy", such as keeping interest rates low when he should be raising them, and undermining the independence of institutions such as the Turkish central bank.
While he has indicated that Turkiye is receiving support from the Gulf states, however, those countries have themselves changed their attitudes in terms of providing economic support, noted Dr Dorsey.
"They are increasingly demanding economic reform, which would mean that Erdogan would have to change his economic policies. So that's one area where potentially we could see change," he said.
TURKIYE'S FOREIGN RELATIONS
Dr Dorsey also expressed doubts over whether President Erdogan will change his foreign policy, which are viewed by some as being anti-western.
"I don't think he will. If anything, I think he will feel emboldened and strengthened by the election victory. Let's face it, he still has 52 per cent 20 years after coming to power. That's an achievement in and of itself," he said.
Mr James Ryan, director of Research & Middle East Programs at the Foreign Policy Research Institute, said that President Erdogan's immediate economic concerns will intertwine with his foreign policy objectives.
"President Erdogan's first challenge in his new term is going to be dealing with a foreign debt reserve crisis that is mounting," he told CNA's Asia First.
"They need foreign investment from wherever they can get it. And Turkish foreign policy is very much going to be on the offer, whether it's going to be to regional partners in the Gulf or to Russia or to partners in the west," said Mr Ryan.
He noted that "things are going to be very transactional in the short term".
WHY ERDOGAN WON
Mr Ryan said President Erdogan won the contest due to his "strong control over the media environment in Turkiye, along with his strong structural advantages within the state".
He said that elections in the country are hardly fair, and at times not even free.
While the opposition pushed heavily on nationalist issues and refugee issues, those were also President Erdogan's strong suits, so he was able to outgame them, added Mr Ryan.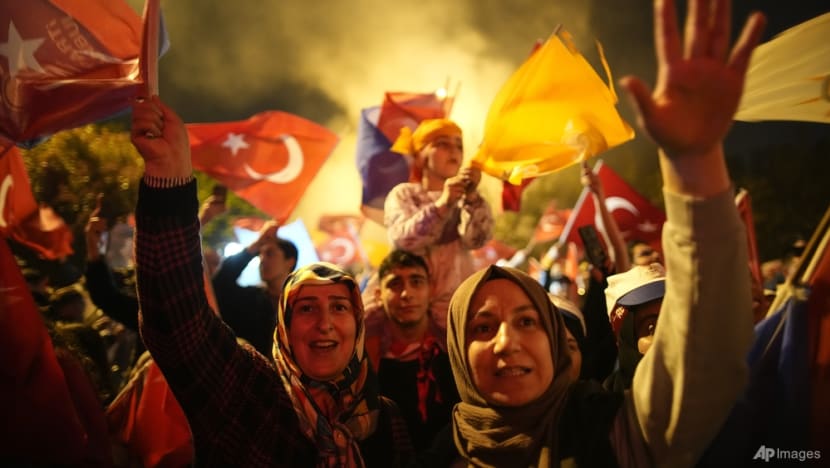 "Erdogan's resiliency comes from the system that he has built, which is a deeply entrenched patron-client system built around the construction sector of the economy, which allows him to control levels of society all the way down to the bottom," he explained.
While that system was thought to be on the verge of collapse following the earthquakes in February this year, the opposition were unable to build a strong enough coalition to capitalise on that, said Mr Ryan.
"Turks in many ways vote on ideological terms rather than on pocketbook terms, and that's proven with his re-election," said Dr Dorsey.
He called President Erdogan a "master politician" who "has a very emotional relationship with his voter base", and has played the nationalist card very well, such as in tapping on anti-Syrian sentiment in the country.