Is solar power the answer to manage Africa's water woes?
Many farmers still rely solely on rainfall for their harvests, despite climate change bringing about long dry spells.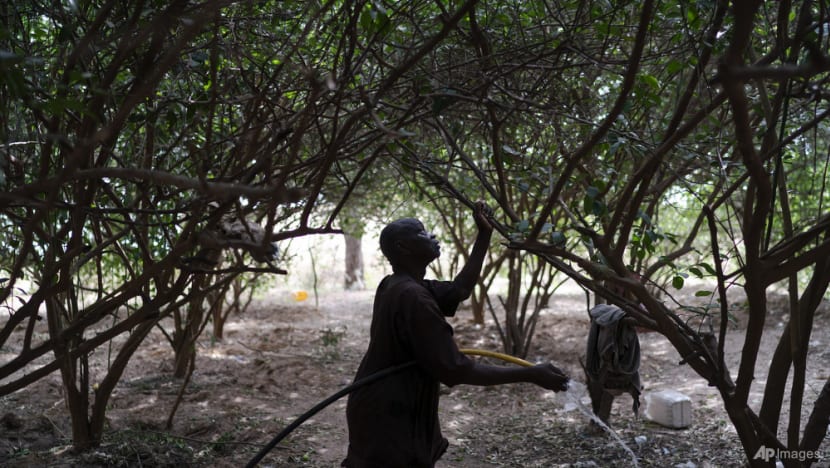 EASTERN UGANDA: For years, Ugandan farmer Iga Jamir has relied on a thousand-litre water tank placed on top of an anthill to irrigate his crops.
He would draw water from a nearby stream to fill the tank and use a network of pipes to transport it through his garden.
But with climate change causing inconsistent rains and long dry spells, his harvests have been affected.
"It's very challenging. For example, in a day, you can water between 200 to 500 stocks of maize. By the time you finish up the garden, (the other) side is already dry," said Mr Jamir. 
INVESTING IN CLIMATE SMART SOLUTIONS
Changing weather patterns have put some 22 million people in the Horn of Africa at risk of severe hunger and malnutrition. 
Ethiopia, Somalia and Kenya, for instance, have suffered six failed rain seasons in a row over the last three years.
The worsening water crisis is leading many farmers to look for ways to safeguard their crops. 
Meanwhile, the United Nations is calling on governments across the continent to invest in what it calls climate smart solutions.
UN Under Secretary-General Usha Rao-Monari, who is also associate administrator of the United Nations Development Programme, said: "We must work with local communities to better manage their ecosystems focusing on improved resilience through nature-based solutions among others."
The UN's Food and Agriculture Organization has warned that the current rainy season will be poor, while its World Food Programme expects more people to face food shortages.
In Uganda, a solar-powered water irrigation initiative was launched in 2021 with support from the UK Export Finance. 
The campaign aims to push farmers towards climate smart solutions that limit carbon emissions, instead of diesel-powered pumps.
The solar pumps convert sunlight into the electricity needed to move water from a source such as a well.
MANY FARMERS STILL RELY SOLELY ON RAINFALL
Among the conditions for receiving a solar pump is having access to a water source.
Such a pump can easily cost US$2,000, which many cannot afford.
Mr Jamir is among just a few farmers to receive the solar water pump from the government at a subsidised fee of about US$600.
But hundreds of other farmers who still rely solely on rainfall are now lacking in food security. They have to divert water from nearby rivers to their farmlands to manually water their crops.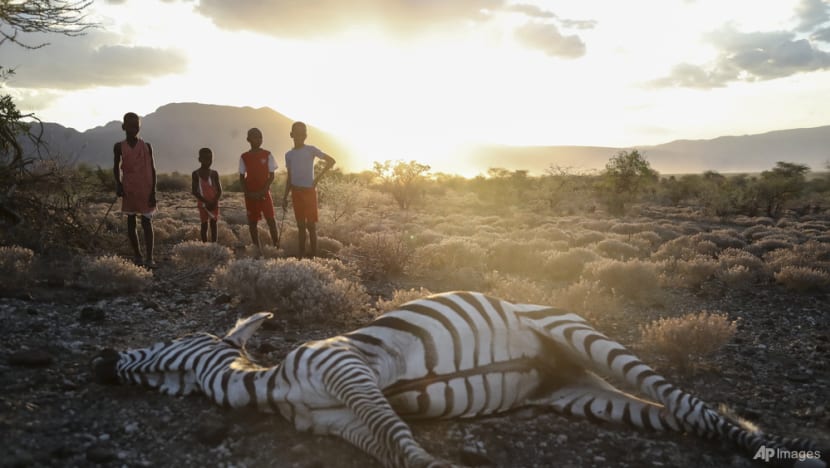 There could be devastating consequences if these farmers do not get the help that they need, stressed Mr Jamir. 
"Initially, people knew that towards the end of January we would start having rain, which has changed," he added. 
"Everything has changed really, now we just started to have some rain and we are not sure until when. So without support like irrigation systems, farmers will abandon everything. People will die of hunger, people will lose income."
With the solar water pump, Mr Jamir hopes to continue farming throughout the year, regardless of the unreliable rainfall.
Those harvests, he said, mean he can keep putting food on the table and secure an income.