Horror in Ukraine's Bucha: Town tries to move on, but with scars from Russia's brutal occupation
A year after Russia's brutal invasion, Ukraine's Bucha is trying to rebuild. But the emotional scars there remain. CNA's Jeremy Koh visited the town on the outskirts of capital Kviv to see how residents are coping.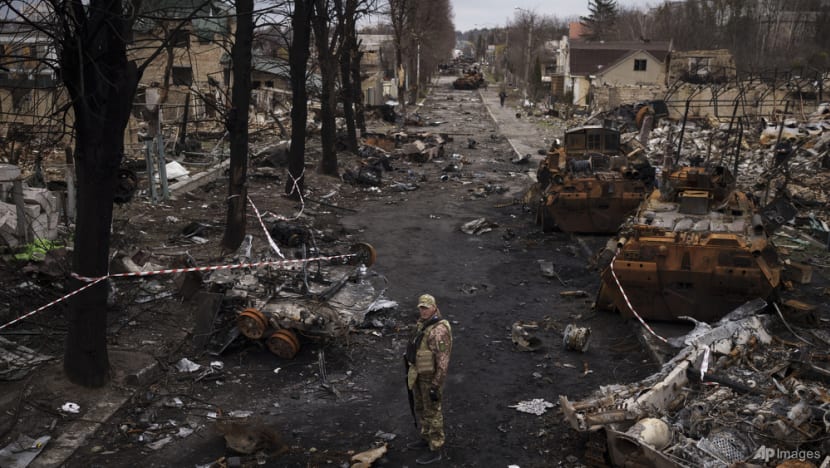 BUCHA, Ukraine: Bucha resident Svitlana Selina was at work last year when she heard that Russia had invaded Ukraine.
Not long after, the 69-year-old's home city was shelled, and later captured by Russian forces.
Together with her son, daughter, son-in-law and grandson, they rushed to a shelter and stayed there for a few days. 
Ms Selina's son was later captured, beaten and tortured by the Russians, she said. 
"I don't think they are humans. They caused a lot of grief here, abused little children. People told me terrible things," she said, adding that the family eventually left Bucha. 
"They are sadists. I don't know what to call them. There are no words to describe them."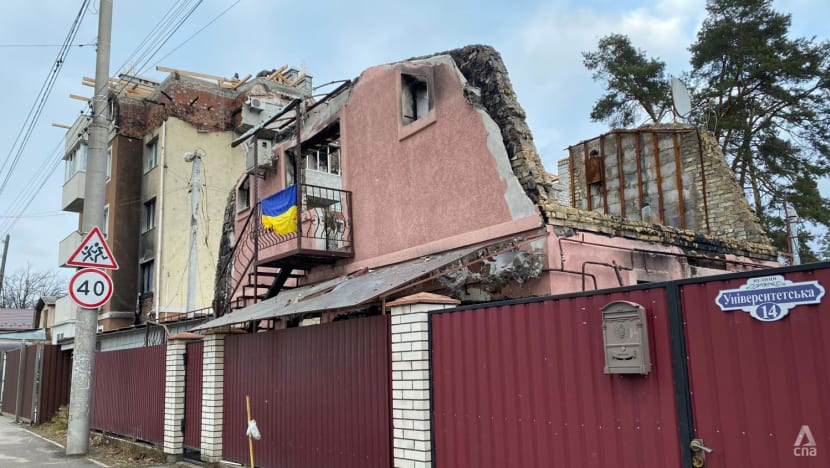 LEAVING BEHIND A SCENE OF DESTRUCTION
Bucha, a town on the outskirts of the Ukrainian capital Kyiv, was one of the first outlying areas taken by Russian troops. 
After a brief occupation, the Russians retreated from Bucha in late March last year, leaving behind a scene of death and destruction. 
The town is now trying to move on, but the emotional scars remain.
Ukranians returning to the town found the bodies of civilians strewn on the streets and in mass graves, some with their hands tied behind their backs and bearing signs of torture.
Ukrainian President Volodymyr Zelenskyy has accused Russian troops of committing war crimes in Bucha. But his Russian counterpart Vladimir Putin denies those claims, claiming his troops had nothing to do with it.
Bucha residents, however, said they have no doubt who was responsible for the horrors. 
DEAD BODIES, DAMAGED BUILDINGS
"We were living normally. We were like brothers. I used to go to Moscow when times were good. Everything was fine. And now I don't know," said Ms Selina, wiping her tears. 
"I don't know how to describe Putin. I can't believe that such people exist. It's very hard. It's very hard to endure. I became very nervous. I had only this war in my head and that was it. I can't sleep normally."
When the Russians captured Bucha, 40-year-old Andriy Levanchuk, who used to run a travel agency before the invasion, helped to evacuate civilians through Irpin to safer areas.
Mr Levanchuk did so at great personal risk, saying he was shot at twice. When Bucha was liberated, he helped to transport dead bodies. 
"First of all, I've never touched a dead body. And in this war, when I'm driving on the streets of Irpin and I see somebody on the roads, I don't think about it as terrible, as dead," said the Irpin resident.
"I just take him to the car. Because it's people… He's dead but maybe his family is waiting for him."
Today, damaged buildings across the city are being rebuilt.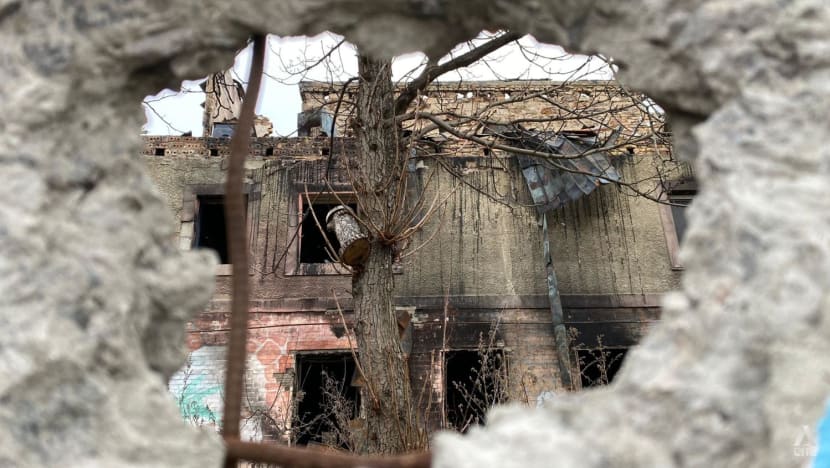 HOLDING THE PERPETRATORS ACCOUNTABLE
"We don't want to be Bucha, just the city of tragedy," said Bucha's deputy mayor Mykhailyna Skoryk. "We want to become the city of Ukrainian success and Ukrainian rebuilding. So if we talk politically, the aim of Putin is to have Ukraine without Ukrainians. 
"So the answer of Ukrainians should be, we should live and fight at the same time. Ukrainians must be at their homes. So at Bucha City Council, we are working hard to do that."
Ms Skoryk also stressed that the perpetrators must be held accountable.
"We want to punish every killer who did these crimes here in Bucha. And also we want to punish those who gave the orders and those who are sitting in the Kremlin."
The International Criminal Court has opened an investigation into crimes committed in Bucha and elsewhere in Ukraine. 
However, it does not have the jurisdiction to prosecute Russia's leaders even if they are found guilty.