US has more military experience, but China has infrastructure to grow capabilities at a faster rate: Analysts
The world is seeing its most significant bolstering of military might since World War II, with countries boosting their budgets and increasing weapons manufacturing, experts told CNA on the first day of this year's Shangri-La Dialogue.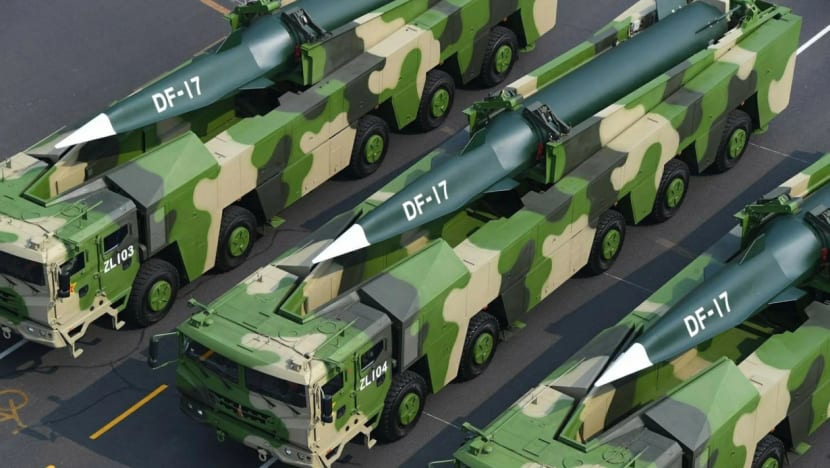 SINGAPORE: The United States may have more experience in military deployment, but China has the infrastructure in place to grow its military capabilities at a faster rate, experts told CNA on Friday (June 2).
The world is seeing its most significant bolstering of military might since World War II, with countries boosting their budgets, holding more joint military training, and increasing weapons manufacturing.
Nuclear armament is also making a return, with implications for regional and global security, observers noted.
They were speaking to CNA on the first day of this year's Shangri-La Dialogue, which takes place from June 2 to 4 in Singapore. It involves 41 countries, with Australian Prime Minister Anthony Albanese delivering the keynote address on Friday.
BOLSTERING MILITARY CAPABILITIES
Mr Ankit Panda, Stanton Senior Fellow in the Nuclear Policy Program at Carnegie Endowment for International Peace, said an upward trend in military capabilities has been observed in recent years in Asia and Southeast Asia.
"With the war in Ukraine, in particular, policymakers and defence chiefs are simply more attuned to the fact that inter-state conflict is not a thing of the past. It can very much happen in the 21st century and it can happen in Asia," he told CNA's Asia Now.
"So this, I think, is primarily driving continuing investments in advanced capabilities."
He added that countries in the region, especially maritime states, are looking to strengthen themselves in the maritime domain, in order to patrol their territorial waters and protect their exclusive economic zones.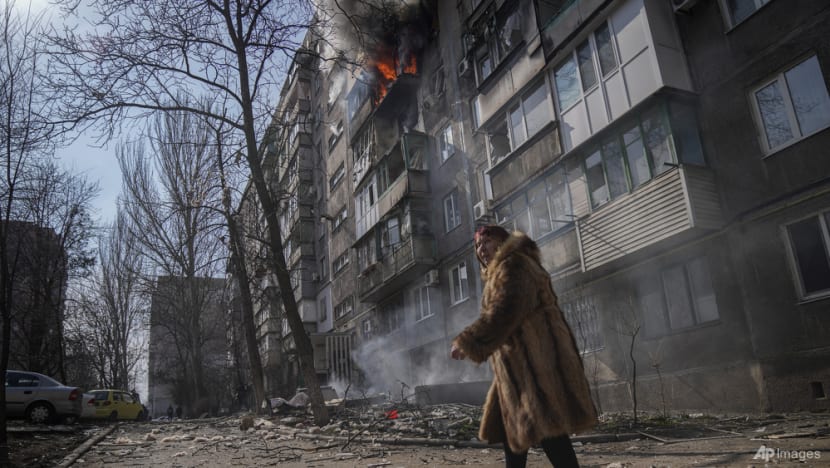 On top of that, the US and China are also growing their military capabilities in the Indo-Pacific, as their relations continue to worsen, noted Mr Panda.
"For China's military modernisation, (Chinese President) Xi Jinping has emphasised that he'd like China to have a world class military. There's an element of prestige there," he said.
However, this also adds to the possibility of potential conflicts to erupt in the region, between China and the US or its allies, said Mr Panda.
"When we think about matching Chinese capabilities, it won't be one for one. For instance, China's rate of ship-building simply outclasses the United States in a way that the United States cannot match in the short term," he noted.
"The investments in infrastructure would've had to have happened years ago, and they didn't. So there will be an element of asymmetry fundamentally in how the United States and China militarily compete."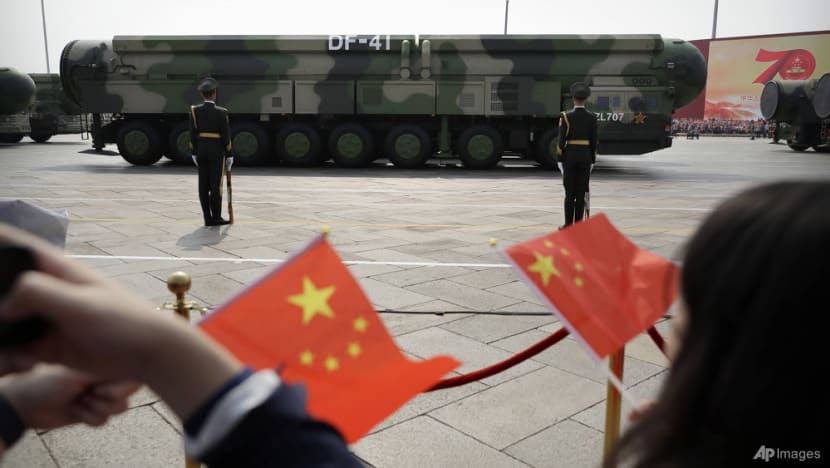 Another aspect in which China outmuscles the US, is that China's conventional missile arsenal is substantially larger, said Mr Panda.
CHINA'S ACTIONS
"The rate at which China's navy is growing is much greater than the rate at which the US Navy is growing, but the United States has substantially more experience," he added.
While the US is a global power devoting its military capabilities to the defence of Europe and launching naval expeditions all around the world, China still holds a substantial advantage in Asia, and the US will have to rely on its allies here.
Mr Gregory Poling, director of the Southeast Asia Program and Asia Maritime Transparency Initiative at the Center for Strategic and International Studies, said that China has been increasingly aggressive in the region in recent times.
Last week, a Chinese fighter jet carried out a manoeuvre near a US military plane in international airspace over the South China Sea, passing in front of the US plane's nose and causing the aircraft to shake in turbulence.
"The first reaction is that no pilot has ever been taught to fly that way. This is not safe behaviour. It's intentionally meant to create risk to the US and to other powers who claim to fly in international airspace in the South China Sea," Mr Poling told CNA's Asia Now.
"We have seen this increasing dangerously over the last year and a half. US defence officials, Australian officials, Canadian officials, have all complained in the last year about the rapid increase in the frequency of these Chinese air intercepts, which are intentionally unsafe."
The last time a collision actually occurred over the South China Sea was in 2001, resulting in the death of a Chinese pilot and the detention of the Americans, which created a huge diplomatic crisis, said Mr Poling.
He warned of the risks of an accidental escalation of events in the region. For example, should a collision happen between a Chinese and Filipino vessel, the US would have to get involved due to a mutual defence treaty.
"Beijing has incentivized hundreds of Chinese actors, the coast guard, the maritime militia, these air force operators, to go out and intentionally break the rules in order to create risks to escalate the tensions with Southeast Asian parties, mainly in the hopes that they'll eventually back down," noted Mr Poling.
NUCLEAR RESTRAINT
Mr Panda also noted that nuclear weapons have taken on a "newfound salience in Asia", with countries beefing up their nuclear warheads.
"China is expanding the size of its nuclear stockpile, largely out of a belief that conflict with the United States is more likely, and that Washington will behave more carefully if China has a nuclear force that is larger and more capable," he said.
He added that in the ongoing Ukraine war, the White House and the North Atlantic Treaty Organization (NATO) have been concerned about the possibility of direct escalation with Russia, partly due to the nuclear threat.
"So similarly in the Taiwan Strait, I think the Chinese leadership calculates that a large nuclear deterrent can provide a degree of stability (and) potentially deter war altogether," said Mr Panda.
He added that most of the Association of Southeast Asian Nations (ASEAN) member states still want to maintain positive relations with both the US and China.