US and China on 'dangerous collision course', says economist amid tensions between global powers
Geopolitical conflicts among major powers could risk fragmenting ties between the parties that are not involved, says US economist Jeffrey Sachs,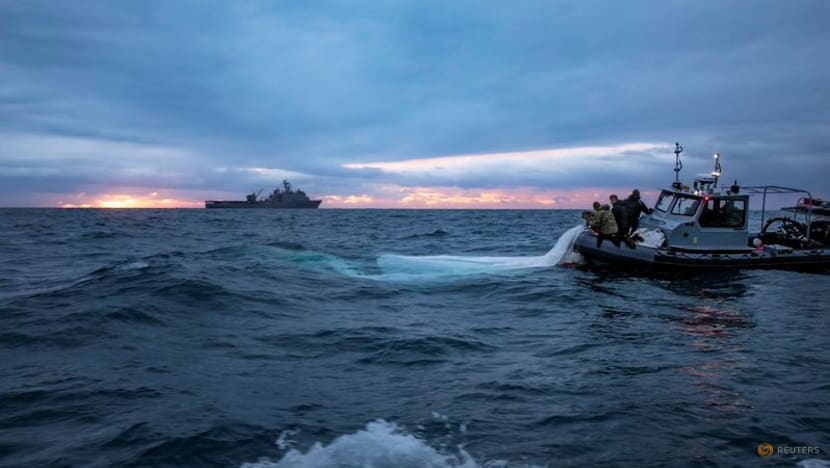 SINGAPORE: The United States and China are on a "very dangerous collision course" that could have serious repercussions for the rest of the world, said prominent US economist Jeffrey Sachs on Monday (Feb 13).
This comes amid claims and counterclaims from the two global powers over the flying of high-altitude balloons over each other's airspace.
"Take Ukraine as a warning sign. The same could happen in Asia, it would be devastating for the world," Dr Sachs, director of the Center for Sustainable Development at Columbia University, told CNA's Asia Now. 
"We need China and the United States to be talking with each other, to be negotiating with each other, to be in dialogue with each other. It's not happening right now."
FORCING COUNTRIES TO CHOOSE SIDES
Geopolitical conflicts among major powers could force the parties that are not involved to choose sides, resulting in strained ties, said Dr Sachs, urging countries, including those in the Association of Southeast Asian Nations (ASEAN), to step up.
"So I hope that ASEAN as a group could say to the United States and say to China, 'Don't make us choose. If we have to choose, we want decent relations with both sides. We don't want to choose,'" said Dr Sachs on the sidelines of the World Government Summit in Dubai. 
The summit brings together thought leaders, global experts and decision makers from around the world to share and develop policies that are essential in shaping future governments.
"The rest of the world has to say very clearly that they don't want to be pulled into the brawls, or better yet, to stop the brawling, because two main powers should be able to cooperate with each other and avoid conflict," said Dr Sachs. 
He believes such an approach could even end the war in Ukraine, adding that major powers outside of the conflict can step up and call for it to stop. 
OTHER COUNTRIES NEED TO STEP UP
"This is where I think action could happen," he added, citing Brazil, China, India and Indonesia as some countries that could raise their concerns. 
"So I'm looking for the voices of those countries not directly engaged. We've heard from the US, we've heard from the UK, we've heard from the EU (European Union). We've heard from Russia, we've heard from Ukraine, but the vast majority of the world has been on the sidelines.
"And I think that if those countries come forward right now … and say this war is devastating for all sides, it would make a big difference."
On the Russia-Ukraine war, Dr Sachs said both sides need to engage with each other.
The two sides, the US-led coalition and Russia, have not sat down to negotiate, and that "destabilises the whole world", he added. 
"So I think we're living in a period when geopolitics really dominates the global economy. And as long as geopolitics is as fraught with division, as it is right now, it's hard to believe that we're going to have any kind of smooth sailing economically."