Home insurance premiums soar as US grapples with cost of natural disasters
Natural disasters fuelled by climate change are making it increasingly costly to insure some homes in the US, particularly in areas that are prone to calamities.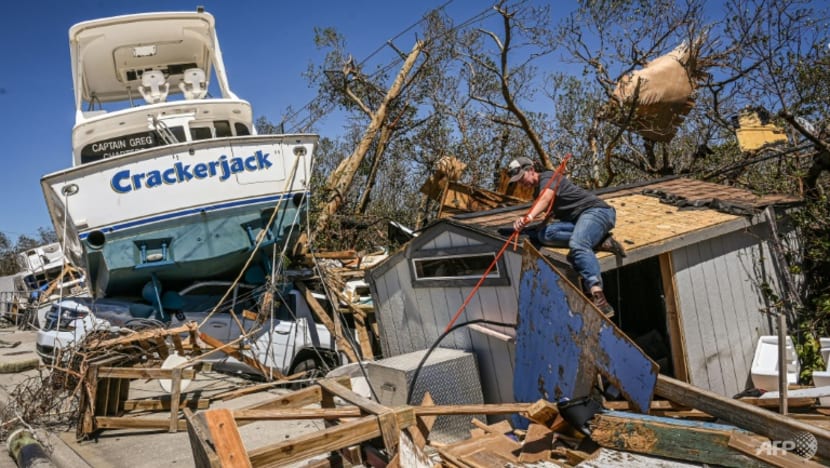 FLORIDA: Swelling cost of natural disasters is putting the future of the home insurance industry in the US in serious doubt, with experts urging policymakers to rethink building communities in disaster-prone areas.
In the past five years, the cost of climate disasters has skyrocketed – a total of US$788.4 billion were registered in damages, reflecting a record yearly average price tag, according to a report by US government agency National Centers for Environmental Information (NCEI).
Fifteen separate billion-dollar weather and climate disasters have occurred in the first nine months of this year, including a drought, a flood, a wildfire, cyclones, and severe storms, said the NCEI.
In September, Hurricane Ian slammed southwest Florida with a force that will go down in the history books, with a record-high storm surge destroying thousands of homes.
"This historic, titanic, and unimaginable storm just ripped (everything) to pieces. It's going to take a lot — a lot of time — not weeks or months; it's going to take years for everything to get squared away in the state of Florida to fully recover and rebuild," US President Joe Biden said at the time.
The storm is on track to become one of the most expensive disasters in US' history, with projections that the insurance industry could lose US$75 billion.
HEFTY PRICE TAG FOR HOME INSURANCE
Natural disasters like Hurricane Ian are making it increasingly costly to insure some homes, particularly in areas that are prone to calamities.
Insurance companies are raising premiums, with the cost to insure homes up an average of 12.1 per cent from last year, according to online insurance marketplace Policygenius.
Experts said that home insurance premiums are projected to get even more expensive, as climate change is expected to cause natural disasters to happen more often and with increasing intensity, resulting in more damage.
"We've got to have people understand that where they live and work as climate changes, changes the risk profile of where those physical properties are," said Mr Keith Wolfe, president of US property and casualty at reinsurance company Swiss Re.
"And if you built a house 50 years ago that was right on the beach, the risk that it was exposed to then and the risk it's exposed to now based on climate change is pretty considerably different," he added. 
COASTAL TOWNS POPULAR DESPITE RISKS
However, despite growing risks, people have been flocking to the coast. In the past 10 years, Florida's population grew at double the US national average.
This is despite Florida experiencing more hurricanes than anywhere else in the US, with 120 storms having made landfall in the state since record-keeping started at US government agency National Oceanic and Atmospheric Administration (NOAA).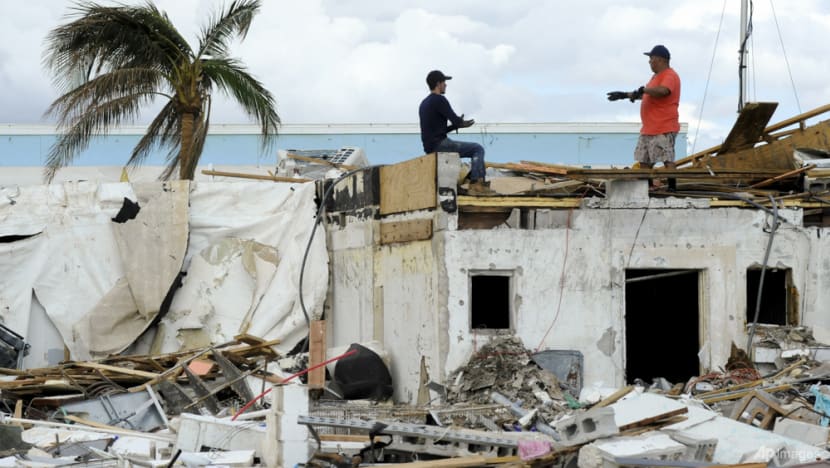 More populated coastal towns prone to storms and flooding will accelerate the trends of soaring premiums or policy dropping in the insurance markets, said Professor Benjamin Keys from the real estate and finance departments at the University of Pennsylvania's Wharton School.
"We've seen insurers dropping their policies, dropping their coverage, saying we just don't want to play ball in Florida anymore," he said. "We've seen reinsurers sharply increasing their prices for backing these insurance policies. And I think the issue now becomes: How will the state step in?"
Currently, insurance across the country does not cover flood damage. Instead, the US government sells flood protection but it has been losing money for the past five years.
The federal flood programme has racked up US$20 billion of debt since 2017 from flood coverage alone, and Hurricane Ian is predicted to add another US$10 billion in losses.
CAN CLIMATE CHANGE INTENSIFY HURRICANES?
Scientists have said that climate change is making hurricanes stronger.
Storms are fuelled by the temperature of the waters across which they form. The ocean absorbs almost all the extra heat that humans are producing, with much of it concentrated around the water's surface.
The heat can sustain a storm's intensity and cause stronger winds. Rising sea level also means waves are reaching further inland, creating more havoc on land and wrecking more homes.
"There is wind damage, there is no question. But I've toured up and down the state and I would say the flood far exceeds the wind damage in terms of what I'm seeing," Florida Governor Ron De Santis tweeted after observing the damage caused by Hurricane Ian along the state's coastal towns.
With insurance premiums expected to climb following Hurricane Ian, experts are calling on policymakers to reassess the areas homes should be built in, and how they can be financially protected.
"This is a crisis that we've already been sleepwalking towards, which is the increasing unaffordability or unavailability of insurance in highly climate-exposed areas," said Professor Paula Jarzabkowski from the University of Queensland.
"And Hurricane Ian, I believe, will be a tipping point," he added.