Venezuela returns to global oil stage, as US lifts sanctions amid world's energy crunch
The South American country produced more than 3 million barrels of oil daily two decades ago, but now produces less than 700,000 a day.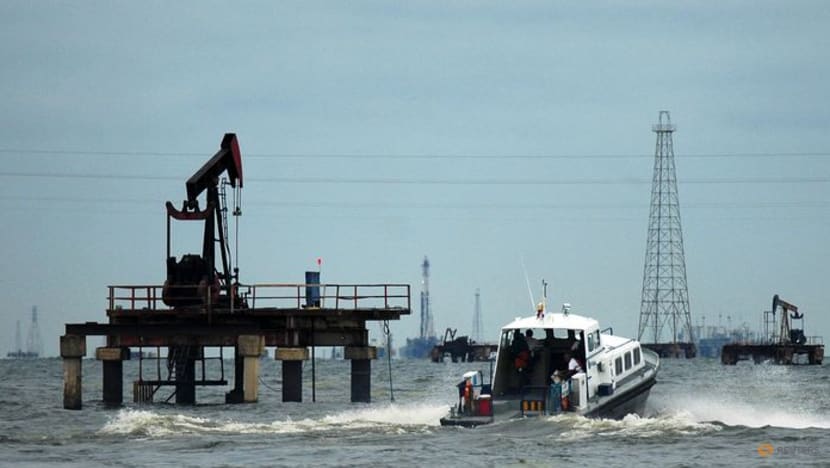 CARACAS, Venezuela: A key player has re-entered the world's energy market, as the United States seeks other sources of fuel amid a global energy crunch.
Venezuela used to produce more than 3 million barrels of oil daily two decades ago, before corruption and a drop in oil prices destroyed the sector and the country's economy.
Former US president Donald Trump had imposed sanctions against Venezuelan president Nicolas Maduro in 2019, but Russia's invasion of Ukraine has since shifted political priorities.
The US has been pushed to reconsider its ties with oil producers like Venezuela and Saudi Arabia, to mitigate dependence on Russian energy.
LARGEST PROVEN OIL RESERVES GLOBALLY
US President Joe Biden eased the Trump-era sanctions late last year, in exchange for democratic reforms in Venezuela.
This paved the way for a potential reopening of US and European markets to oil exports from Venezuela, which has the world's largest proven oil reserves.
ORC Consulting Firm director and political analyst Oswaldo Contreras said: "The reality is that Venezuela became a real focus of attention for this reason. For the western world, it can be a relatively secure and trustworthy oil provider that can also support Europe."
The South American country used to export 1.8 million barrels of oil to the US daily, two decades ago.
However, its oil sector contracted by about two-thirds in the last decade. It currently produces less than 700,000 barrels per day.
The relief in sanctions could eventually push that figure to over a million barrels.
Experts say, however, that it will likely take more than a year to hit the target, as the Venezuelan oil sector needs significant investment after years of mismanagement. 
An olive branch from the US could mean revenue for Venezuela, and oil for other countries that desperately need it.
In November, the US said it would allow Chevron, the last American company to operate in Venezuela, to start pumping oil in limited capacities there again.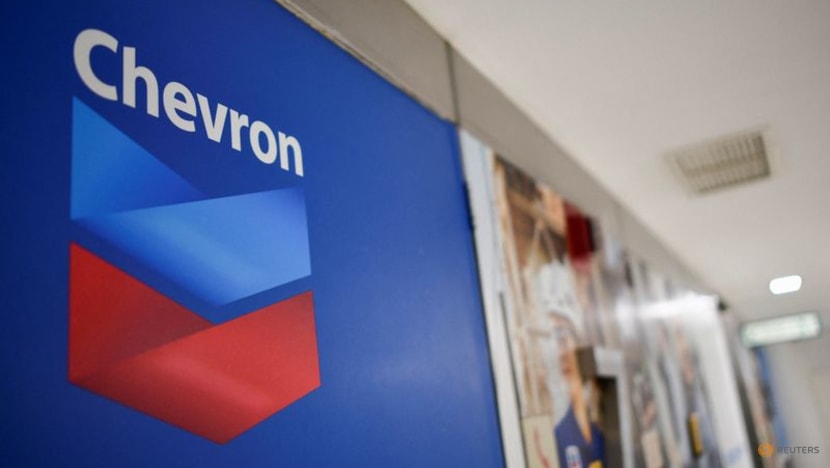 Ms Mariana Vargas Carballo, an oil expert from Gas Energy Latin America, said: "This license states that they are going to renew every month. It will be renewed every month for a period of six months maximum. And that gives you the perception that is a trial test. It is not a long-term permit."
Chevron is taking part in five onshore and offshore production projects in Venezuela, and owns stakes in four joint ventures with state oil company PDVSA. 
"We cannot expect a large increase in production," said Ms Carballo. "At the beginning it is expected to extract about 100,000 to 150,000 barrels per day, but the maximum they can reach is 250,000 barrels per day."
UNPOPULAR AMONG SOME
The lifting of sanctions has not gone down well among Venezuelan opposition and activists, and some American lawmakers.
They feel Washington is turning a blind eye to human rights abuses in the country.
On the other hand, President Maduro has welcomed the changes, and has even called for an end to all of the sanctions.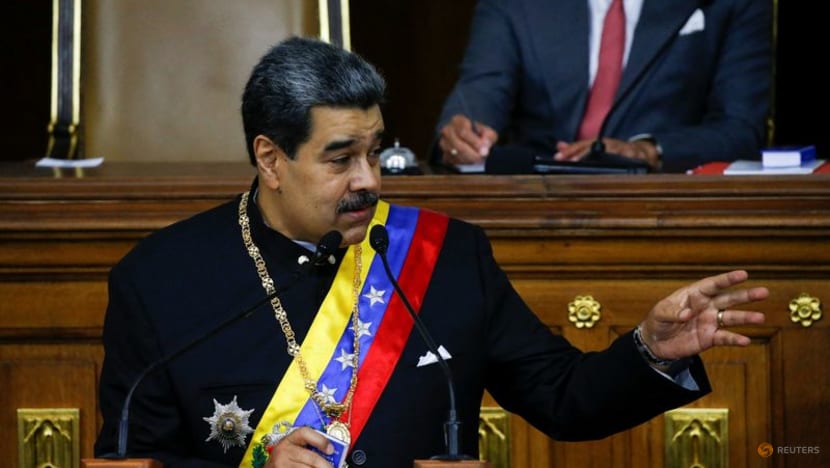 "The licenses granted by the US government, some of them known and some other unknown, they're going on the right track, although they are not enough," he previously said.
The Biden Administration said any future decisions on lifting sanctions will depend on further political agreements, such as the release of political prisoners and free and fair Venezuelan elections in 2024.