Xi-Biden reunion productive but Taiwan gridlock remains: Experts
The "Taiwan question" remains a red line between the US and China, after three hours of talks between their leaders in Bali.
SINGAPORE: The highly anticipated meeting between United States President Joe Biden and Chinese President Xi Jinping in Bali was productive overall, in terms of preventing competition between the two superpowers from spiralling out of hand, said observers.
During their meeting on the Indonesian island on Monday (Nov 14), both sides stated their perspectives on various issues, suggesting a possible return to cooperation in some areas while clashing on the "red line" that is Taiwan.
Mr Xi and Mr Biden's meeting, ahead of the Group of 20 (G20) summit this week, ran for three hours long and beyond an allotted two-hour slot. It was their first face-to-face in more than three years.
Relations between the superpowers have deteriorated significantly and are at their lowest in decades, following US House Speaker Nancy Pelosi's controversial visit to Taiwan in August.
Observers said Monday's meeting sets a positive tone for discussions at the G20 summit, with leaders of the world's two biggest economies showing that amid intense competition, cooperation is still needed on various issues.
"BIDEN REALLY DID WANT TO RE-ENGAGE"
"According to the statements that we've seen out of both sides, this appeared to have been quite a positive and significant meeting between Xi and Biden," said Ms Amanda Hsiao, China senior analyst at the International Crisis Group.
Speaking to CNA938's Asia First, she noted that following the "frank and direct discussions", both sides agreed to set up a series of working-level dialogues on issues including climate change, debt relief and food security.
"The biggest deliverable is that they have instructed their senior officials to meet together to begin to address some of the problems in the relationship," Ms Bonnie Glaser, director of the Asia Program at the German Marshall Fund of the US, told CNA's Asia First.
US Secretary of State Antony Blinken will travel to China early next year to expand on discussions from the meeting, where both presidents also agreed that nuclear weapons should not be used in Russia's invasion of Ukraine.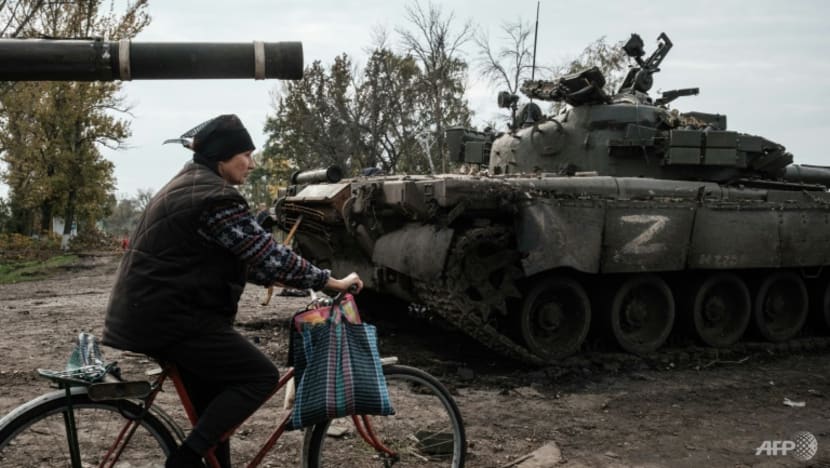 While the US and China remain divided over key issues such as Taiwan, Ms Hsiao pointed out that Mr Biden and Mr Xi expressed desire to manage their competition.
The face-to-face nature of the meeting also made a difference, compared to previous virtual dialogues, she added.
"I think there is significant value in really just sitting across the table from your counterpart, and reiterating your views and your positions to their face," Ms Hsiao said.
She also attributed the shift in tone to the stronger domestic positions of both leaders. 
Mr Biden's Democrats secured "better than expected" results at the US midterm elections, while Mr Xi recently extended his power into a third term after the Chinese Communist Party Congress.
Ms Glaser said the two presidents spent much time together about a decade ago when they were both vice-presidents, and so were able to speak candidly and share their thoughts with each other.
"I think that Joe Biden really did want to re-engage directly," she said. "He did underscore that the United States, for example, doesn't support Taiwan independence, the US doesn't want a Cold War, it doesn't want to decouple with China. So those are important messages that I think Xi Jinping really did want to hear."
The meeting was especially important given the high stakes and potential for miscalculation amid military posturing from both sides, said Ms Hsiao. "Both sides are increasingly relying on shows of military force to signal their positions."
"A POSITION OF STRENGTH"
Ms Glaser said that while friction between a rising power and an existing power is inevitable, the competition between the US and China is in part due to different political systems.
"So the question is whether we can find some common ground on some issues to work together. And I think many of our allies and partners around the world hope that the United States and China can talk about climate change, about global health, and particularly about food security, which was also a subject that President Biden raised with Xi Jinping," she said.
She said China has been reluctant at times to cooperate on issues, demanding concessions from the US and ridiculing the notion of guardrails to prevent competition from spiraling.
In the lead-up to the Bali meeting, Mr Biden was busy bolstering relations with allies in Asia including Japan, South Korea and Australia, and connecting with Southeast Asian leaders at the recent ASEAN summit in Cambodia.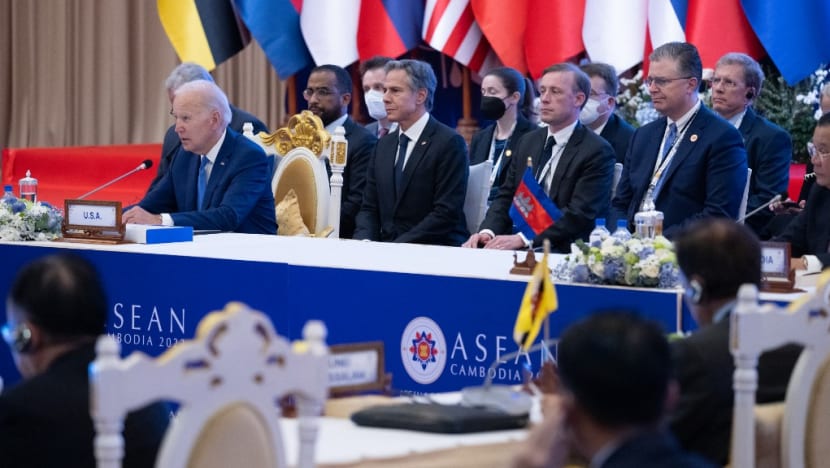 Ms Glaser said this continues the Biden administration's stance on dealing with China "from a position of strength".
"After all, we do share common interests and values with our allies, and they too want to protect things like supply chains and our democracies," she said.
"POSITIVE" FRAMING
The Taiwan issue, meanwhile, remains a red line between the US and China, with both sides firmly establishing their positions on the status of the island.
Ms Hsiao said it was "quite reassuring" that both sides also sought to offer some assurances to the other, such as Mr Biden telling his Chinese counterpart that US policy remains unchanged, and that it opposes unilateral changes to the status quo.
She also noted that the Chinese readout called on the US to abide by China's "One China" policy, rather than to accept it.
"In framing it this way, this is an acknowledgment that the two sides do have different interpretations of what Taiwan's status is. So this is positive," she said, adding that it was a shift in tone from around July and August, when Pelosi visited the island.
Following her visit, China increased military activity across the central line of the Taiwan Strait, deploying both naval ships and its air force.
During the Bali meeting, Mr Biden reiterated that the US does not support an independent Taiwan.
"He also said a few things that US presidents have not said for a while. He said that the United States doesn't support 'two Chinas' or 'one China, one Taiwan'. I think that China will see that as an important statement," said Ms Glaser.
Mr Biden later said in a press conference that he did not believe China intends to use force against Taiwan in the near term.
Ms Glaser said this was an effort by the US to reassure China and dial down the friction between them.
She noted that Mr Biden, however, said that the US was opposed to China's use of coercion and its increasingly aggressive behavior against Taiwan.
"So the question really is whether they can engage in a dialogue to prevent the risks and accidents," said Ms Glaser. "And also whether China maybe is willing to reverse some of its more bellicose behaviour."