5 ways to teach your kids the importance of sustainability
Your children will inherit the earth, so give them the skills and knowledge to secure their future.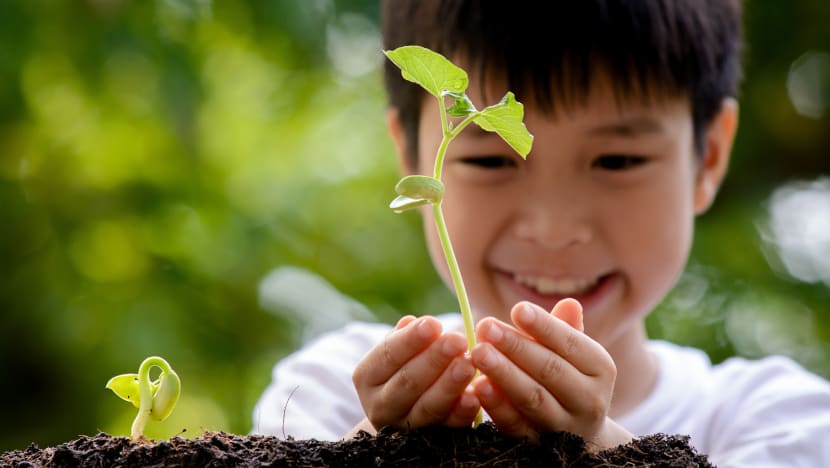 Climate change is undeniable. According to experts, record-breaking temperatures, unprecedented rainfall, widespread forest fires and other global natural disasters are signs that the earth's ecosystems have reached a tipping point.
With fewer natural landscapes and heavy reliance on air-conditioning, the signs of climate change may not seem as dramatic to the average Singaporean. However, all reports point to median temperatures rising steadily through the decades, and if temperatures continue to trend upwards, there will be dire consequences on life as we know it.
While the biggest contributors to climate change are larger-scale practices like deforestation or burning fossil fuels for electricity and heat, there are also aspects of daily life that affect the climate. Practices such as the over-consumption of goods lead to increased plastic wastage – a material that cannot be broken down – and in turn, create massive landfills. Landfills and other waste systems produce methane, a greenhouse gas that destroys the ozone, contributing to climate change.
For parents especially, the gloomy prospects of a world traumatised by growing environmental hazards may be overwhelming. What sort of world will our children and grandchildren live in? 
Instead of panicking, start educating. It is never too early to teach kids the importance of sustainability. Here are five ways you can start.  
1. CARE FOR A PLANT
Nothing says sustainability more than cultivating life.
Grow a plant with your kids and track its progress, educating them on the preciousness of life and the value of growing our own food. Teach your child how plants and trees support our lives in many ways, such as releasing oxygen, reducing ground-level ozone pollution and providing sustenance.
You can start by planting microgreens – seedlings of edible vegetables and herbs – such as pea sprouts, chives or wheat grass, which take up little space and where progress can be seen relatively quickly.
In less than two weeks, children will get to enjoy the fruits of their labour sprinkled on their favourite dishes, hammering home the point.
There is another lesson to be learnt here: Parents can teach their children that no matter how the grown vegetables and herbs turn out, planted food may come in different shapes, sizes and may have blemishes. This however, does not make it any less safe to eat. In fact, you can show your kids how Singaporean grocer UglyFood specialises in less aesthetically-pleasing produce. Get 10 per cent off UglyFood bundles when you use your HSBC credit card and quote HSBCxUF as a promo code.
2. MAKE RECYCLING A HABIT
Recycling is a cornerstone of sustainability and explaining the whys and hows of recycling will help build long-term habits that will follow your child into adulthood.
First, explain the difference between organic and inorganic materials. Materials that are not recycled are often sent to landfills or burnt in incinerators, which are not good practices for the planet.
Then, get the kids started on a recycling project by sorting items based on their different metal, paper, glass and plastic components. You can also point out to your kids the different types of recycling bins available in your neighbourhood.
To cement the lesson, show them examples of items made with recycled materials and explain how repeated usage of materials helps the earth. A good example on hand is HSBC's new credit cards that are made of recycled plastic. The bank is committing to eliminating single-use polyvinyl chloride (PVC) plastic in favour of recycled PVC plastic by the end of 2026. This act will help reduce CO2 emissions by 161 tonnes and save 73 tonnes of plastic a year.
3. CLEAN UP A BEACH
A day out at one of Singapore's beaches makes a fun excursion for the family and a great lesson on environmental impact. Seeing trash clogging up nature is an experiential way for kids to understand how thoughtlessly discarded items can kill wildlife and destroy natural ecosystems.
Equip your children with gloves, trash bags and tongs and spend an hour cleaning up a small stretch of the beach. By picking up cigarette butts, plastic bottles and other trash, your kids will learn that everyone can do their part to save the planet, however small, and the importance of discarding waste in designated bins.
There are also several groups that one can find online to visit beaches with – a good way to introduce your children to other like-minded individuals who want the best for our planet. 
4. VISIT A SUPERMARKET
Growing up in a country with few farms, it is understandable that children may think that everything comes ready-made from a store. Teaching kids the intrinsic value of household items helps them to appreciate what they have – a great sustainability lesson in itself.
The next time you shop for groceries, bring your kids along to the supermarket. Using an everyday item like milk, explain the natural resources and human labour that go into its creation: Dairy farms, trees milled for packaging and the transport of the finished product from overseas, to name a few steps. Additionally, you can point out eco-friendly products in the supermarket that use minimal packaging as good examples of sustainability.
While you're teaching your kids, you can also support your family's sustainable lifestyle and earn a 5 per cent cash rebate on groceries by applying for the HSBC Visa Platinum Credit Card. Additionally, get up to 15 per cent off when you shop at sustainable and ethical grocers such as Sasha's Fine Foods.
5. LIVE AND SHOP CONSCIOUSLY
Children are shaped by their upbringing.
Parents leave the deepest impression on their children and are their role models. Through conscious living, spending wisely and making sustainable choices, you normalise positive behaviour and actions that your child will adopt as they grow into independence.
Normalising this behaviour need not just be all action. Talking about sustainability and the mindfulness that comes with it can also help to build a solid foundation for your children to grow into it themselves.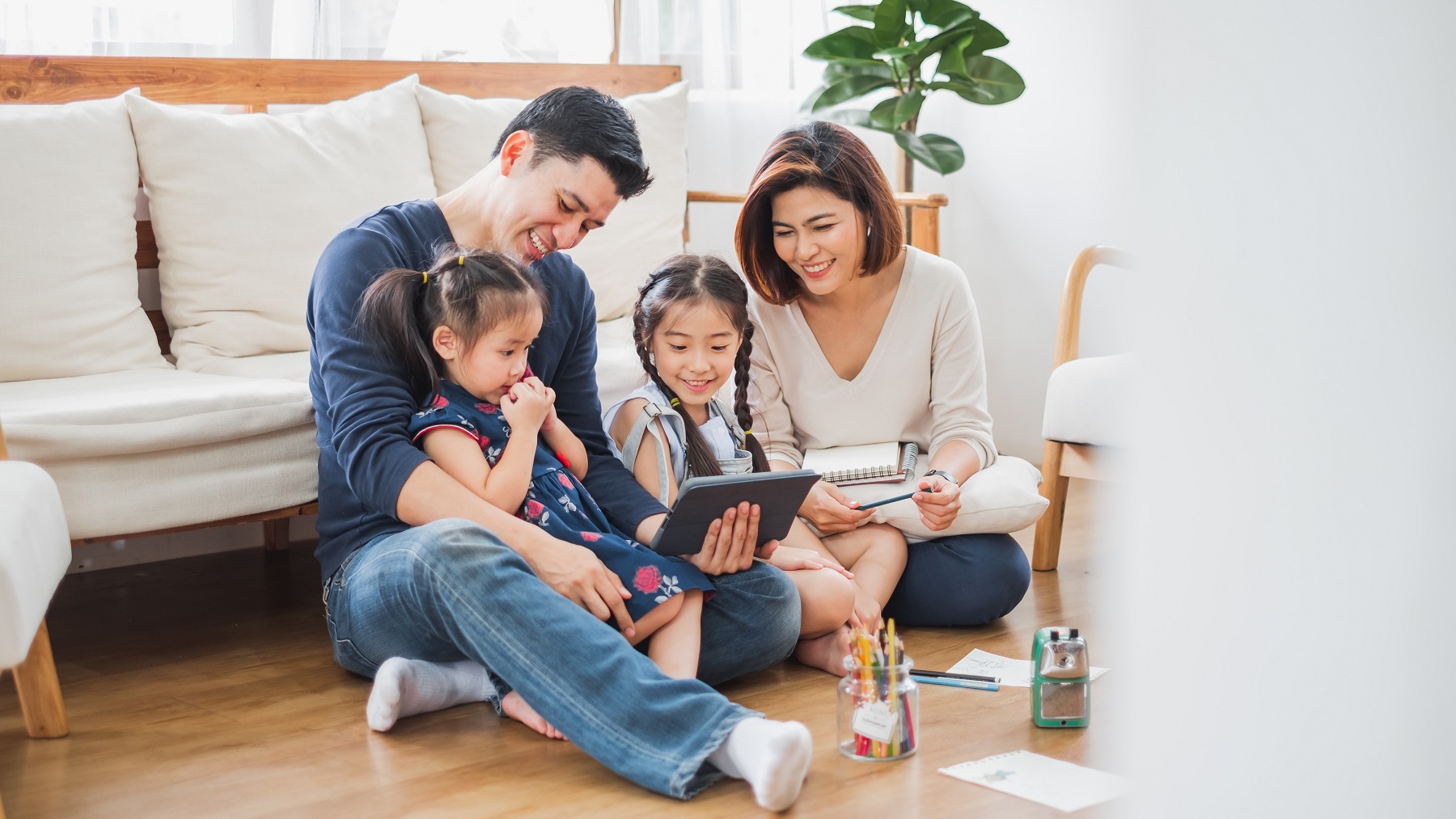 Pursuing a low- or zero-waste lifestyle does not mean you have to compromise on quality or comfort. Enjoy up to S$60-worth of bill rebates when you choose to power your homes sustainably with Sembcorp Power's Sunshine plan that offers 100% solar energy. Also, enjoy S$20 off daily essentials from partners like Sustainability Project to take that green step forward.
To help families save more on their spending and live consciously, apply for the HSBC Visa Platinum Credit Card to enjoy up to 5 per cent cash rebates on purchases, with up to S$1,000 cashback annually. Furthermore, take advantage of HSBC's partnerships with leading sustainable merchants to enjoy exclusive rewards when you shop with your HSBC credit card.
Start your conscious journey and receive up to S$200 cashback when you sign up for an HSBC credit card, now made from 85.5 per cent recycled printing and packaging industry waste.
Terms and conditions apply.