Building a foundation of trust to safeguard digital ecosystems
Trust and safety needs to develop as a sector in order to act as a bulwark against online risks and fully unlock the potential of the digital age, says Lazada Group's chief risk officer Alan Chan.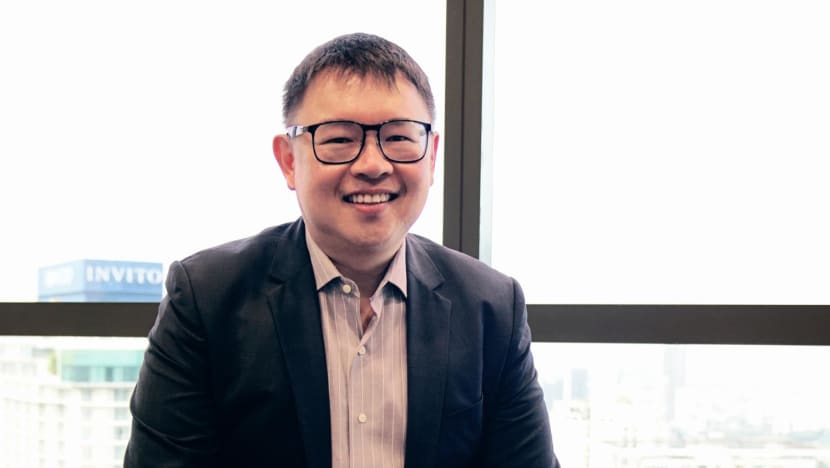 The accelerated growth of the Internet in the last decade has ushered in new forms of digital commerce. Online platforms are now able to facilitate an exchange of goods and services, often faster and cheaper than those offered by traditional business models. The marketplace revolution has disrupted many sectors, including retail, transport and hospitality. At its current development pace, new forms of digital commerce are estimated to reach US$335 billion (S$476 billion) in global value by 2025, says a PricewaterhouseCoopers report. 
Mr Alan Chan, chief risk officer at Lazada Group, acknowledged that while the Internet has ushered in a new era of transformation, it has also brought with it unprecedented risks. "With digital technologies, actors with ill intent can operate behind a cloak of anonymity and secrecy from anywhere in the world," he warned. To guard against such risks and abuses, the trust and safety profession has emerged and is rapidly evolving to tackle new digital risks.
PROTECTING THE DIGITAL DOMAIN
 
At its heart, trust and safety is about establishing secure digital spaces where users who are unfamiliar or unknown to one another can interact fairly and amicably, said Mr Chan. Pointing out that online marketplaces are lucrative targets for operators with sinister intent, he said: "Threat actors can profit by selling fake goods on these platforms or by pocketing payments without delivering the goods."
To protect users from fraudulent transactions, Lazada Group has developed a Trust and Safety programme based on the core tenets of building user trust through consistent, high-quality experiences, and establishing safety by securing platforms against online abuses. Its approach brings together robust governance policies, innovative technologies, strong partnerships and seller education. 
But one company alone cannot take on the wide range of digital risks. Building a safe digital ecosystem requires stakeholders to come together to work on shared challenges. Last month, Lazada Group led the establishment of the Southeast Asia e-commerce Anti-counterfeiting (SeCA) Working Group in partnership with global brands such as HP and BMW, as well as not-for-profit anti-counterfeiting agencies like Pharmaceutical Security Institute and React, with the aim of addressing trust and safety issues around online counterfeit trade, preserving intellectual property rights and protecting consumers.  
Another area often targeted by malicious actors is the online content space, said Mr Chan. He cited the example of the proliferation of misinformation and disinformation on COVID-19, which led to unfortunate consequences offline such as slower vaccination rates worldwide at the start of the pandemic. 
Today, countries around the world – including Germany, the United Kingdom and Australia – have introduced new regulations to stem the spread of harmful content online. Closer to home, local authorities brought the Online Safety Bill to Parliament earlier this month, in a bid to raise the baseline standard of online safety in Singapore.
DOUBLING DOWN ON TRUST AND SAFETY  
Mr Chan believes that the trust and safety sector's growth will be fueled by three key drivers – regulations, localisation and professionalisation. 
"Firstly, we can expect new regulations to emerge to mitigate the risks and harms from online platforms. Based on these directives, trust and safety frameworks can be improved and standardised in a systematic manner," said Mr Chan. 
Next on the cards, he said, is the greater localisation of trust and safety functions, especially in Asia Pacific. "Users in the region come from different cultural, social, political and economic backgrounds. Local nuances must be taken into consideration – trust and safety professionals play a crucial role in helping adapt policies and products to suit the local context," he explained. 
Mr Chan added that there is a market gap for trust and safety standards, best practices and even a common industry lexicon, hence the need for the sector to further professionalise. He expects its trajectory to follow that of the cybersecurity sector in the 1990s, where new jobs and specialisations were created in tandem with the rapid adoption of the Internet.
"Without trust and safety frameworks, governments and organisations are often caught on the back foot when it comes to online threats. However, with the steady growth of the sector, trust and safety will be a beacon to help us navigate future developments and challenges in the digital space safely and systematically," Mr Chan concluded.  
Learn more about Lazada's intellectual property protection efforts.