Stand out in STEM, with a holistic, industry-relevant education
To meet the talent gap in STEM, PSB Academy leverages hands-on learning, industry partnerships and a rigorous real-world curriculum.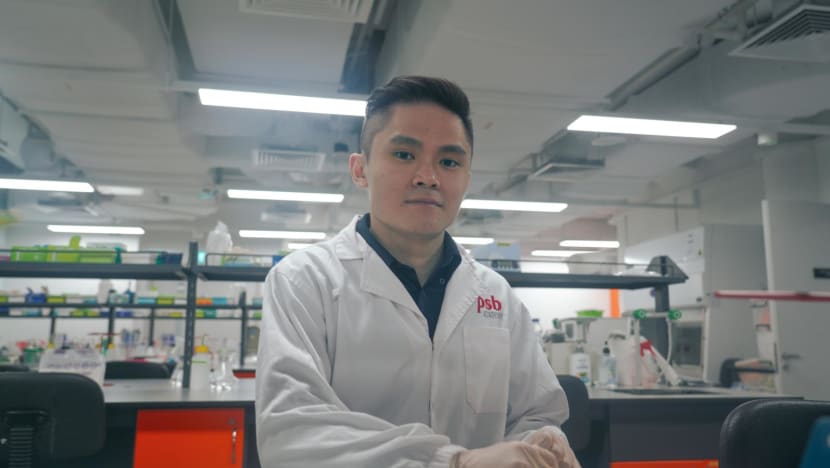 As a Singapore national team canoeist seeking to excel in his sport, Mr Nick Tan found himself fascinated by the intricacies of human anatomy and biomedical science. This curiosity eventually inspired him to make a bold career shift from the aerospace engineering industry and return to school to study life sciences.
After participating in the 2019 Southeast Asian Games, Mr Tan enrolled in PSB Academy to pursue a Foundation Diploma in Life Sciences in February 2020, followed by a Bachelor of Biomedical Science degree programme in September. He completed his degree – which is awarded by La Trobe University, a university partner based in Melbourne, Australia – last year.
According to Mr Tan, the decision to choose PSB Academy was an easy one. He was attracted to the institution's experienced and approachable lecturers and its well-designed curriculum. "PSB Academy seemed like the best fit for me," he shared. "The programmes and degree timeline were appealing and matched my needs."
Today, Mr Tan works as a medical technologist at the National University Hospital, where he specialises in conducting tests for infectious diseases and oncology. He explained that his test results play a crucial role in determining a patient's warding or discharge, as well as the treatment that clinicians prescribe.
"This puts pressure on me to conduct the tests properly, but it also gives me a sense of purpose in the work I do," he said. "Thankfully, my studies have taught me the importance of being meticulous in my calculations and analysis of results. I always check my reports thoroughly before releasing them to clinicians."
SUCCEEDING IN A STEM-DRIVEN WORLD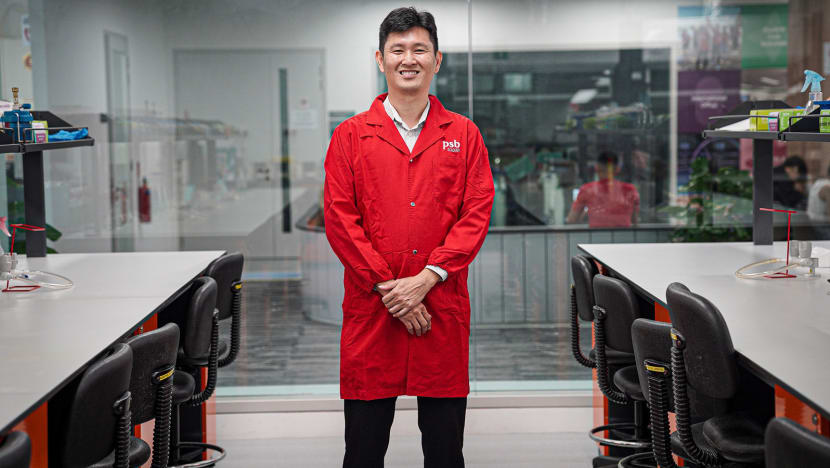 Professionals like Mr Tan who have degrees in science, technology, engineering and mathematics (STEM) are seeing greater demand in the job market, a phenomenon that Dr Charles Ong, the dean and head of school for PSB Academy's School of Health and Life Sciences, attributes to the realities of the new digital economy.
"As the world becomes increasingly digitalised, there is a growing demand for workers with skills in STEM. Additionally, many countries are investing heavily in STEM-related fields to maintain their competitiveness," he said. "In this rapidly changing world, it is important that education prepares students to be adaptable, relevant and equipped with the necessary digital skills."
As part of its commitment to ensuring students receive a high-quality and industry-relevant education across the nine STEM disciplines offered as programmes, PSB Academy has invested in the creation of high-tech laboratories and facilities in its dedicated STEM Wing, which is located in its City Campus at Marina Square.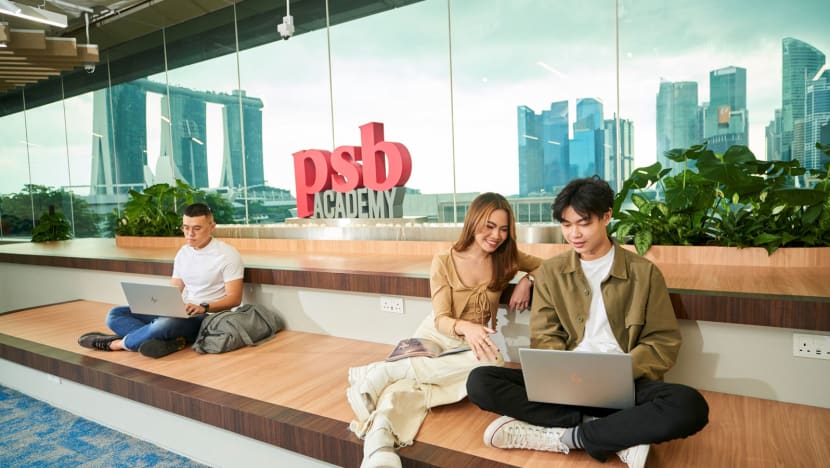 "We pride ourselves in providing a unique STEM education, one that sets us apart from other private educational providers," said Dr Ong. "Our labs for engineering, life sciences, sports science, and robotics and artificial intelligence are equipped with industry-standard facilities so that students can gain practical training on similar tools that they will use in the real working world."
Mr Tan, who did his internship as a laboratory assistant at PSB Academy, said that the experience gave him the confidence and practice needed to perform well in a real-world clinical laboratory.
In addition to providing experiential learning opportunities for students through laboratory sessions, internships and industry collaborations, the school touts a rigorous academic curriculum taught by faculty who are experts in their disciplines. "Our students are learning from professionals who have direct experience in their chosen fields and can provide valuable guidance and mentorship," said Dr Ong.
For Mr Tan, the engaging and inspiring teaching style of lecturers was a highlight during his course. "Dr Agnes Lim taught us that the key to understanding concepts is to draw connections between them; Dr Renugah Naidu emphasised the importance of questioning and understanding the purpose behind every step in a process; and Dr Seah Seng Wee always simplified complicated topics for us and was very encouraging," he shared.
FINDING FULFILMENT IN A STEM CAREER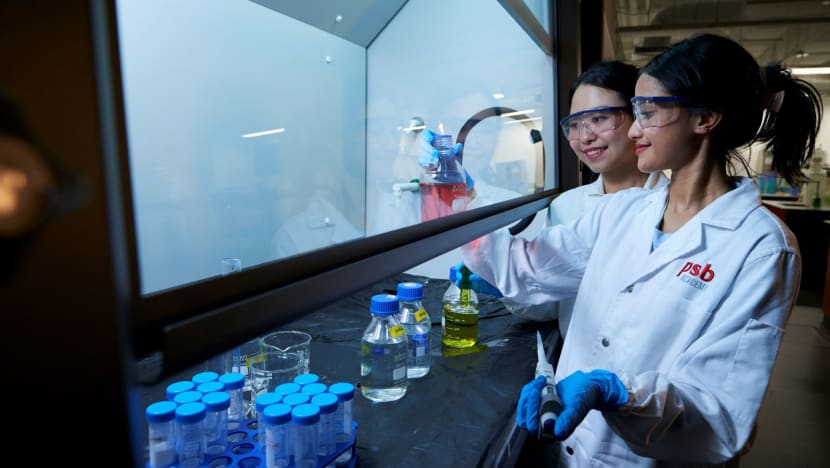 Mr Tan, who plans to one day enrol in a part-time Master's degree in Molecular Biology, advises those considering a STEM education at PSB Academy to let their passion drive them.
"There is no stigma if you take fewer modules or a longer time to get your certification," he said. "Any progress, however small, is still progress. Most importantly, you need to take that first step."
And once they graduate, Dr Ong said that students can look forward to joining the burgeoning STEM industries. "Working in STEM is very fulfilling," he said. "STEM careers give immense job satisfaction, because you can touch the lives of others through significant contributions."
Visit PSB Academy's STEM Open House on Jun 10 to learn more about the study options available and career prospects in STEM. Visitors can attend programme consultations, talks and workshops, and take a tour of the STEM Wing. They can also participate in a lucky draw and enjoy rebates. Terms and conditions apply.