China seen as most influential power in Southeast Asia: ASEAN Studies Centre
But survey respondents from the 10 ASEAN states also expressed concern about the country's expanding influence.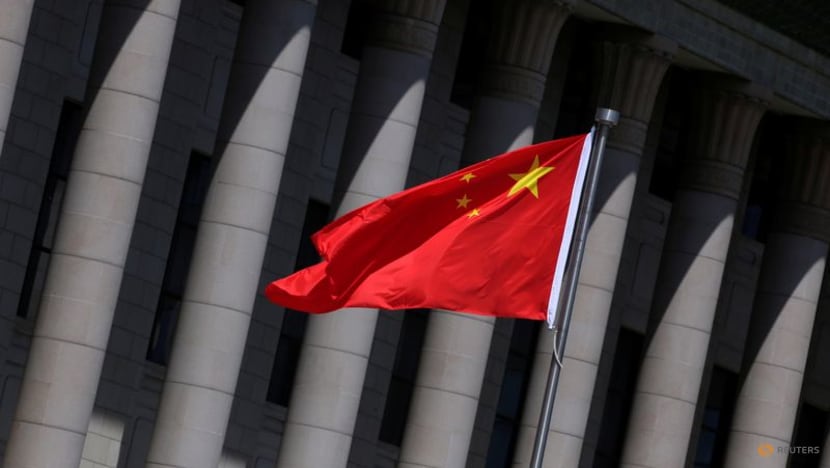 SINGAPORE: China is seen as the most influential economic and political power in Southeast Asia, but its expanding influence is not viewed favourably by a majority of respondents in a survey of Southeast Asians.
The latest State of Southeast Asia survey report, published by the ASEAN Studies Centre at the ISEAS-Yusof Ishak Institute, found that China is viewed as the most influential economic power, by nearly 60 per cent of respondents.
But this is significantly lower than the percentage of 76.7 per cent in 2022, and the decline followed strict mobility restrictions in China due to COVID-19.
China is also seen as the most influential political-strategic power in the region (41.5 per cent), but the perception of its influence has also fallen from 54.4 per cent last year.
That said, China's growing influence is "not well-received by the region", as a majority of those who view China as the most influential country in the region expressed concern about its expanding influence, said the report published on Feb 9.
But the extent of wariness has declined over the past two years, decreasing from 86.5 per cent in 2021 and 76.4 per cent in 2022 to 68.5 per cent.
The survey found that Brunei (94.4 per cent), followed by Cambodia (47.4 per cent) showed the greatest acceptance of China's influence.
Still, if ASEAN were forced to choose between the two major powers - China or the United States, two-thirds of respondents or 61 per cent will cast their lot with the US, the report said.
China as a choice dropped from 43 per cent last year to 38.9 per cent in 2023, while the US has gained more support, having risen in popularity from 57 per cent.
But this was not true across all 10 ASEAN states, the majority of respondents from Brunei, Malaysia and Indonesia favoured China over the US. The other states favoured the US, with the Philippines and Vietnam having the highest percentage of support for the US over China.
Meanwhile, Japan remains the most trusted major power among respondents with an overall "trust level" of 54.5 per cent. The main reason for this trust is that Japan is seen as a "responsible stakeholder that respects and champions international law".
However, sceptics held the view that the country "is consumed with its internal affairs and relations with its Northeast Asian neighbours, and thus cannot focus on global concerns".
When asked about their top concerns about ASEAN, Southeast Asians remain most concerned about the regional bloc being "slow and ineffective".
A large majority (82.6 per cent) felt it was not able to cope with political and economic developments, a "drastic" 12.5 percentage point jump from 70.1 per cent in 2022, the report said.
This was felt most strongly by Vietnam respondents at 93.4 per cent, followed by Singapore at 89.9 per cent.
Many of the respondents (73 per cent) were also concerned that ASEAN is becoming an arena for major power competition, in which its member states may become proxies of major powers. About two-thirds (60.7 per cent) were worried about ASEAN's disunity.
This may be related to a few issues that have tested ASEAN unity, the report said. ASEAN countries adopted different positions on the invasion of Ukraine by Russia in February 2022, while there was a lack of unified response to the Myanmar crisis sparked by a 2021 coup.
MIXED VIEWS ON MYANMAR CRISIS
Two years since the coup, Myanmar remains in a state of paralysis and ASEAN respondents appear to hold mixed views about the problem, according to the survey.
When asked how the Myanmar issue should be moved forward, slightly more than a third of regional respondents (38.1 per cent) want ASEAN to engage in independent dialogue with all key stakeholders, including with the shadow National Unity Government, which was ousted in the coup, to build trust.
Another 18 per cent want to see ASEAN use harder methods such as suspension and targeted sanctions to increase the costs of non-compliance for Myanmar's ruling junta.
Among this group, Indonesia respondents expressed the strongest view
at 24 per cent.
But views have shifted, with more saying that ASEAN should stay out of Myanmar's domestic politics at 15.2 per cent, as opposed to 8.4 per cent last year.
This option is tied at third place with a desire to see greater coordinated international action, which has declined after the United Nations could not pass any meaningful resolution on the situation in Myanmar.
The least favoured option remains the expulsion of Myanmar from ASEAN, but more are in favour, having grown to 13.7 per cent from 9.8 per cent in 2022.
The survey also found that Southeast Asia has moved beyond the health concerns of the COVID-19 pandemic, naming unemployment and economic recession (59.5 per cent), the impact of climate change (57.1 per cent) as the region's most pressing challenges.
Widening socio-economic gaps and rising income disparity, as well as military tensions, tied third at 41.9 per cent.
A total of 1,308 Southeast Asians were polled among members of the academia, business community, civil society, government officials, and personnel from regional or international organisations.
A 10 per cent weighting average was applied to each country's responses to calculate the average figures for ASEAN as a whole.