ASIA'S FUTURE CITIES: 'Give Phnom Penh a new face' - Young Cambodian dreams of architectural revolution
"My dream is to be part of a new wave that is changing the face of Phnom Penh."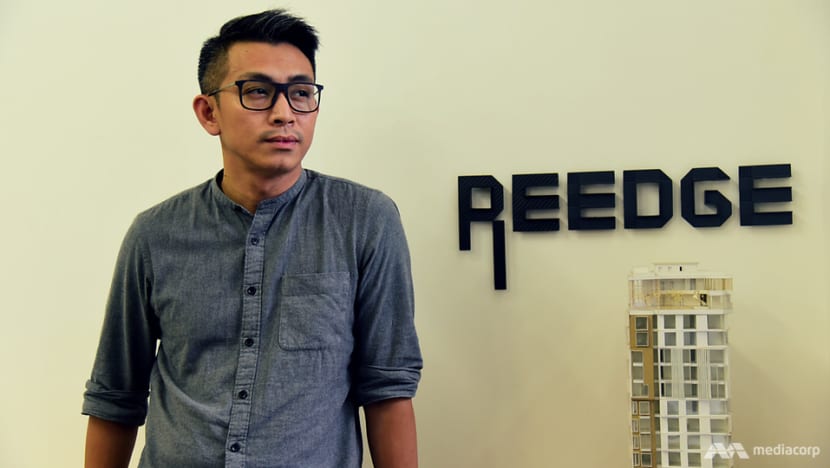 PHNOM PENH: Not many people can remember when they first heard the word "architecture". But for Hun Chansan, the memory is vivid.

It was a late night in the dormitory of Singapore's East View Secondary School, back in 1998. The then 19-year-old Cambodian was painting aimlessly at his desk when his language teacher introduced a word that would change his life.

"Mr Ong told me I had a lot of patience and creativity and that I should study architecture in college. That was the first time I heard the word," Chansan said with a smile. "It sounded really good – very professional and big. And that's how it all started."

Fast-forward to today, and Chansan has finished his high school studies in Singapore, obtained two degrees in fine arts and architecture from Boston in the United States and taught at two universities in his homeland.

From a Cambodian boy with no clear purpose, who could barely speak English or Mandarin, he is now a budding architect, comfortably trilingual and the proud owner of a thriving architecture start-up in central Phnom Penh, Re-Edge.
For many architects, owning their own firm would be a dream come true. But for the Boston graduate, his dream is different.

"My dream is to be part of a new wave that is changing the face of Phnom Penh. I dream of being a local name who designs important buildings and urban spaces in the city and inspires younger generations of architects to work with pride and honour."

"But it's a big dream, you know?"

THE LOST PEARL OF ASIA

Like other developing cities, Phnom Penh faces many urban challenges, from rapid population growth to environmental degradation, inadequate public spaces and high poverty level.

Its physical infrastructure is also old and tired; much of it has succumbed to decades of civil war, genocide and rapid development that occurred with little urban planning.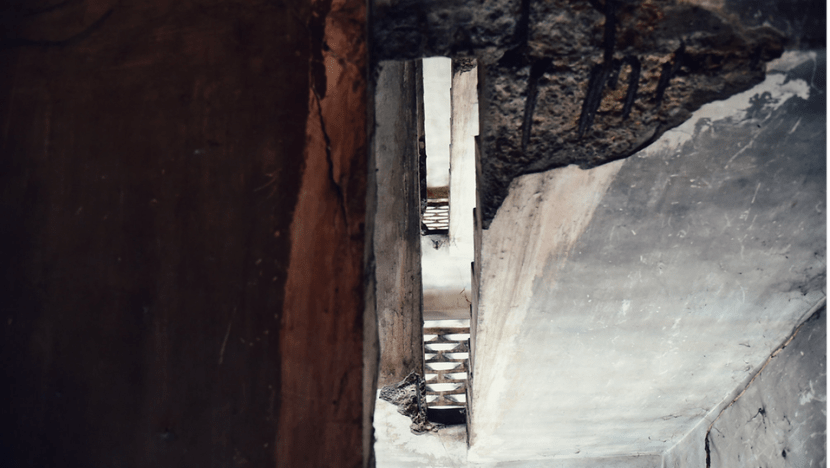 From the city that was once known as "the Pearl of Asia" – famed for its modern post-colonial Khmer architecture, immaculate parks and tree-lined avenues – Phnom Penh is now an expanse of concrete urban sprawl.
Congested roads and colossal building blocks and housing projects have taken over the old landscape – which was dominated by the creations of modernist legends like Vann Molyvann, Lu Ban Hap and Mam Sophana – as the metropolis continues its relentless development.

So when Chansan returned home in 2009, he found Phnom Penh to be an architectural mess. "There was no proper planning, order or respect to the surroundings and regulations. It was too chaotic."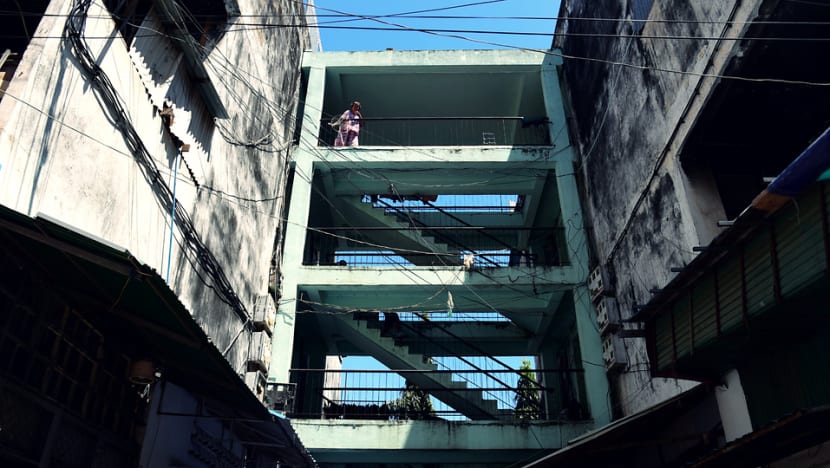 It still is, he added, and that needs to change to make the city more liveable.
"A city needs more than just housing, hotels and office buildings. A city needs to accommodate its people's needs for public spaces, educational facilities and buildings that give them a sense of pride."

Today, they are scarce.
In the current masterplan on land use, Phnom Penh is set to accommodate its growing population by being classified into zones for different types of developments, from residential to commercial and industrial. But so far, implementation of the plan seems to be a low priority for city officials.
"Investors can buy any plot of land for development. It's up to them. So the government must be firm in directing investors to the right zones," said Tous Saphoeun, deputy general of Cambodia's Board of Architects.
"We have a plan but nobody uses it. And that's the problem."

Still, there are solutions for Phnom Penh.

PROTECT THE PUBLIC INTEREST

According to Saphoeun, the government has finished drafting a new construction law, which will improve building practices in the country to meet international standards and attract foreign investors. It will also require developers to involve local architects in the construction process.

And this is where the likes of Chansan step in.

"Architects have a bigger responsibility than just designing. It's protecting the public interest. Buildings don't only belong to their owners but also passers-by, surrounding communities and the city itself," the 36-year-old said.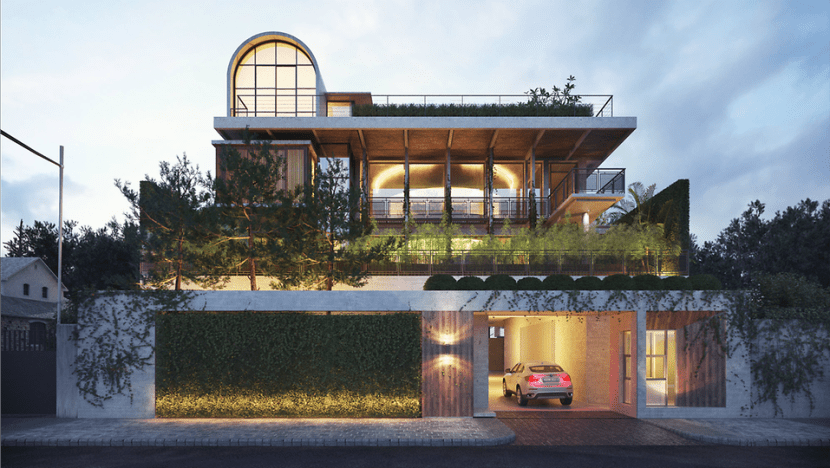 Under this vision, Re-Edge was born six years ago. The start-up prides itself in creating designs that stray away from the architectural mainstream in today's Phnom Penh, where outdoor spaces are undervalued. Driving the business are 25 employees – young Cambodian architects, designers and engineers – who value the dialogue between buildings, people and their urban environment.
"A lot of buildings today are just boxes where people put themselves inside. There's no relationship between them and the surroundings," Chansan said.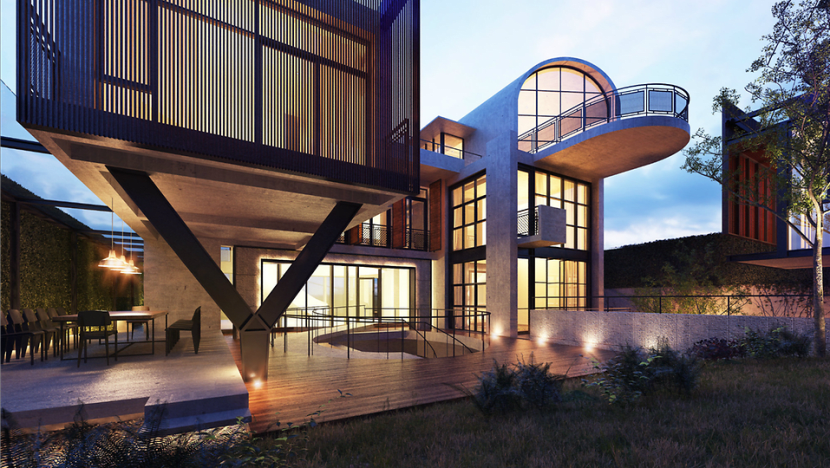 At Re-Edge, his team approaches each project with an urban twist, less formality and more fun. Buildings are not always symmetrical, flat or conventional. Instead, they challenge the norms while still providing users with a functional environment.
"You can rotate them, bend them, pop them in or pop them out," Chansan explained, citing various projects he has designed, including boutique hotel Lumiere in the heart of Phnom Penh. It is one of his favourites.
He was inspired by the hotel's location in central Phnom Penh, which is surrounded by traffic and three key landmarks – the Independence Monument, the Royal Palace and Wat Phnom temple.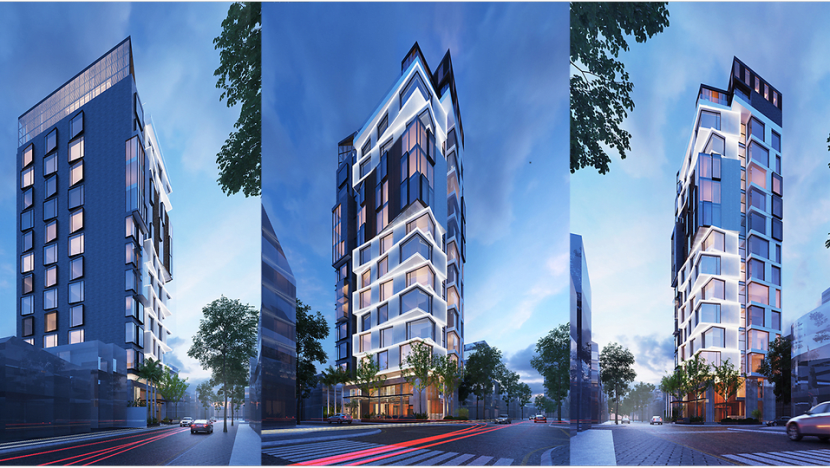 "This inspired me to divide the building into three parts and turn them into three directions. So each of them gives an expression of its own."
Besides clients' projects, Chansan has also created a blueprint for Phnom Penh's future, where it grows into a beautiful modern city, with iconic landmarks, stunning riverfront, museums, galleries and memorial parks that will tell the younger generation the history of their nation.

"As the younger generation grow, they need this kind of spaces to hang out, to be educated and to be inspired."

"WE'RE JUST AS TALENTED"

However, it takes time for a city to transform, especially when it is Phnom Penh, where being a Cambodian architect involved facing a lot of resistance rather than support.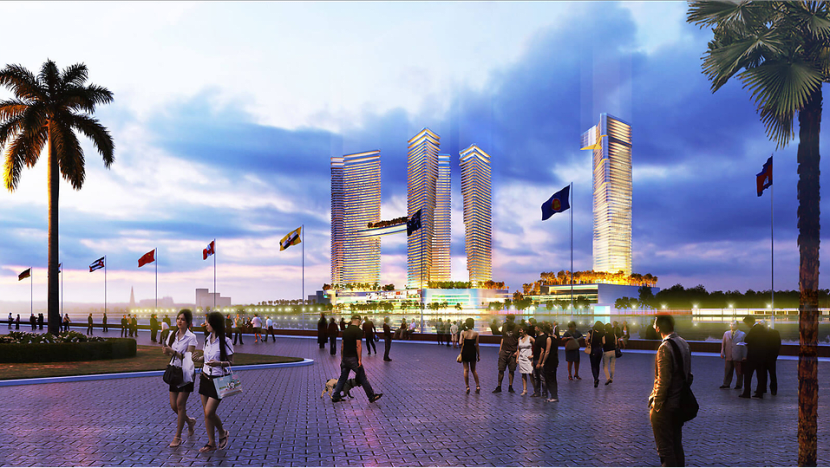 The market is open and mainly dominated by foreign designers. Their businesses are thriving as the property industry has begun to adopt international standards. Many developers are relying on foreign sub-contractors, whom they believe have the knowledge and skills that guarantee quality work.
For the likes of Chansan, that can be a source of frustration.

"In Cambodia, it takes a lot to make it into the international circle with a Khmer name. It's difficult to gain trust from the clients or find the right ones who value us being Cambodian."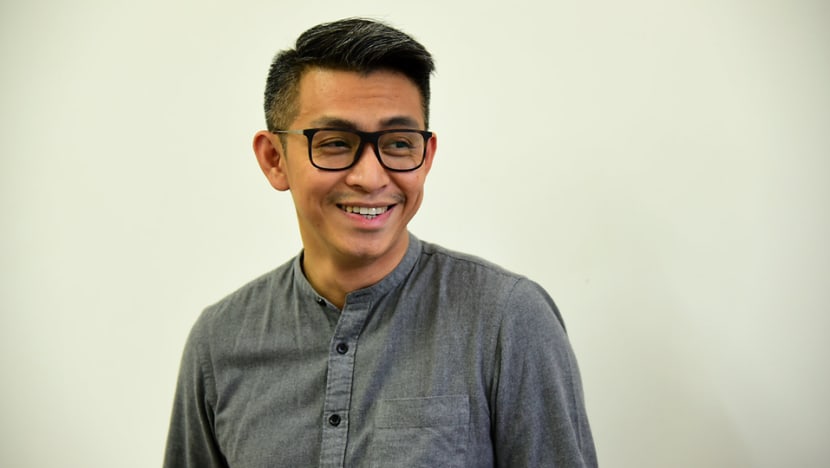 Currently, there are about 2,500 Cambodian architecture graduates in the country but only 500 of them are practising the profession. The rest have joined other industries, where being Cambodian is less of an issue.
But Chansan is not going anywhere.

"It's very fulfilling to see your sketches turn into reality. I'd like to see my buildings as part of the skyline. And I feel like I need to pave the road for the younger generation, no matter how hard it is," he said.
"We're just as talented as foreign architects. And I have to be that Cambodian architect who makes it."

Follow Pichayada Promchertchoo on Twitter @PichayadaCNA