China set to continue with assertive foreign policy, in light of tensions with the West
The Biden administration had identified China as its most consequential geopolitical competitor, when it outlined its national security strategy last week.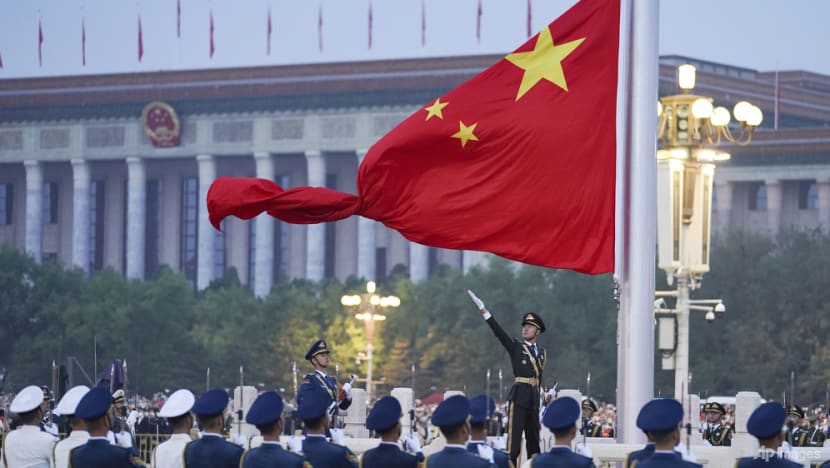 BEIJING: China looks set to continue its assertive stance on the global stage despite an imminent shake-up of its foreign policy leadership, in the face of rising tensions with the West.
 
While officials maintain that the goal of China's foreign policy is to safeguard world peace and advance common development, there remains a focus on continuing its "fighting spirit".
 
Since President Xi Jinping came to power in 2012, the country has taken on a more assertive stance, with the rise of its so-called "wolf warrior" diplomats. Mr Xi has been lauded by officials at the ongoing 20th Communist Party Congress for formulating this approach to diplomacy.
China's vice-minister for foreign affairs Ma Zhaoxu said China has "fought forcefully against egregious acts", including US House Speaker Nancy Pelosi's "provocative visit" to Taiwan in August this year.
It has opposed all acts of Taiwanese independence, deterred external forces, and firmly upheld the One Country, Two Systems policy in Hong Kong, through a controversial national security law.
China has also advanced consultation on the South China Sea dispute, and thwarted a "political agenda" to use accusations of human rights abuses in Xinjiang to contain it, said Mr Ma.
 
Speaking at a news conference on the sidelines of the Congress, he reiterated that China will never accept the "condescending preaching of others".
SUPERPOWER TENSIONS
The Biden administration had outlined its fresh national security strategy last week, labelling China as the most consequential geopolitical challenge for the US, and positioning the rivalry between the two superpowers as a competition between autocracy and democracy.
 
It highlighted China as "the only competitor with both the intent to reshape the international order and, increasingly, the economic, diplomatic, military and technological power to do it".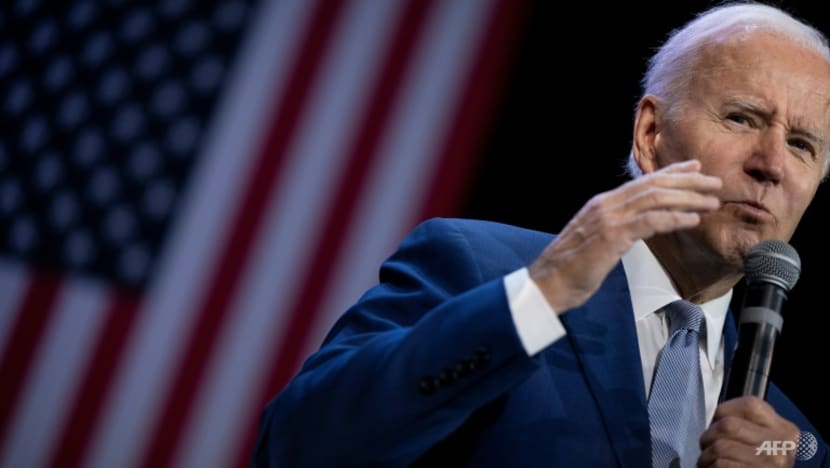 Vice-minister Ma did not specifically mention this, although his choice of words seemed to hit back at the West in a veiled retort.
 
"There are indeed some forces in the world that attempt to go against the trend of history, cling to a Cold War mentality and zero-sum game, and are bent on putting together small circles, waging a new Cold War, drawing ideological lines, stoking bloc-based confrontation and wilfully pursue power politics, bullying and hegemonism," he said.
 
"That represents the biggest threat to the world order."
 
Mr Ma maintained that the goal of China's foreign policy was to safeguard world peace and advance common development, and that a divided world order would "only push the world to a dead end".
 
"Having the courage and ability in carrying out our fight is a fine tradition and distinctive character of China's diplomacy," he said, adding that China's diplomatic corps will enhance its ability to safeguard the country's national interests and dignity.
SUCCESSION AND CONTINUITY
Moving forward, China's foreign policy leadership is set to undergo a shake-up, with the Communist Party's top foreign affairs official and Politburo member Yang Jiechi expected to step down at the age of 72.
The country's current foreign minister Wang Yi, who is 68, could fill the post if an exception to the party's unofficial retirement rule is made, experts say. The party's unofficial retirement age is 68.
The new government appointments will only be confirmed next March at the country's annual legislative session.
 
However, even if there is a change in personnel, China's assertive foreign policy stance looks set to continue and remain largely unaltered, as Mr Xi looks poised to begin a landmark third term in power.