Easing of COVID-19 travel curbs a boon for Indonesia's economy but timing requires calibration: Experts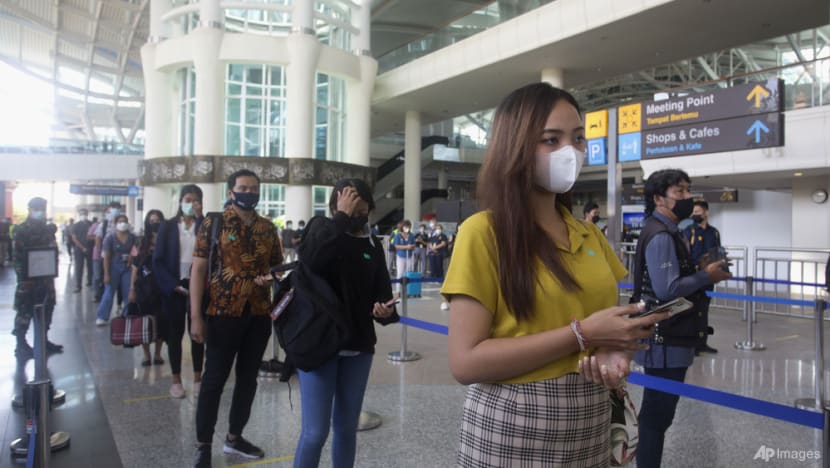 JAKARTA: The recent moves by the Indonesian government to ease travel requirements have had a positive impact on the country's aviation and tourism sectors, but there are concerns that they may have been introduced too quickly, said experts interviewed by CNA.
They are worried that this could generate apathy and negligence among the public in observing the health protocols to fight the COVID-19 pandemic.     
Indonesian Tourism Minister, Sandiaga Uno announced on Monday (Mar 21) that the government has decided to lift the quarantine requirement for international travellers arriving in Indonesia. Previously, this relaxation only applied to tourism-dependent islands of Bali, Batam and Bintan. 
"We have received instruction … that the no quarantine policy will be expanded to the whole of Indonesia," Mr Uno said, adding that the decision was made at a limited cabinet meeting led by President Joko Widodo on the country's COVID-19 mitigation efforts on Monday. 
The minister said the no quarantine policy for Bali, Batam and Bintan – implemented since Mar 7 – "has been a success" adding that the policy did not result in a spike of imported COVID-19 cases or local transmission.    
Under the requirement, international travellers are subjected to a polymerase chain reaction (PCR) test upon arriving and must only wait at their hotel until their results come back negative for COVID-19.
The no quarantine policy is not the only travel relaxation Indonesia has made recently.
On Mar 7, Indonesia decided to reinstate its visa on arrival policy for travellers from 23 countries seeking to enter Indonesia from the popular resort island of Bali. Previously, all foreigners must apply for a visa prior to their departure.
Coordinating Minister for Maritime Affairs and Investment, Luhut Panjaitan said last week that the visa policy has managed to attract more tourists coming into Bali, which saw its economy battered because of the pandemic. According to Indonesia's Central Statistics Agency, around 80 per cent of Bali's economy relies directly or indirectly on tourism.    
"The government will expand the use of Visa on Arrival targeting countries with great potential for incoming tourists as well as G20 countries. The government plans to implement Visa on Arrival for several airports like those in Jakarta and Surabaya," he said on Mar 14.
Indonesia is planning to host a G20 summit in Bali in October.
Indonesia has also decided to scrap the requirement for a negative rapid antigen test for completely vaccinated individuals wishing to travel domestically on Mar 7, in an effort to boost the country's aviation and tourism sectors. 
Airport operator Angkasa Pura I said on Mar 16 that there has been a 20 per cent increase in the number of passengers since the rapid antigen testing requirement for domestic travel was scrapped.
Its data showed that there were 761,234 passengers travelling through 15 major airports in Indonesia between Mar 8 and Mar 14, compared to 631,271 passengers for the first week of March. 
Meanwhile, the number of flights in operation has also increased to 7,208 between Mar 8 and Mar 14, a 9 per cent increase from the week before where the airports only catered to 6,610 flights.
"The increase in domestic passenger traffic and flights after the latest travel regulation has sent a positive signal that the aviation and tourism industries are slowly being reinvigorated," Angkasa Pura I president director Faik Fahmi said in a statement.
CONCERNS OVER HEALTH IMPACT
The government had earlier argued that the relaxation of curbs was introduced as the number of daily cases was declining, having surpassed its third wave caused by the highly transmissible but less life-threatening Omicron variant of COVID-19.
Indonesia recorded its highest number of COVID-19 infections over a 24-hour period on Feb 17 with nearly 64,000 cases. Last week, the figure fell to between 5,000 and 10,000 cases per day.
Hermawan Saputra, an advisor at the Indonesian Public Health Expert Association, however, said that the declining number of cases is no excuse to eliminate some of the measures entirely, including the quarantine requirement.
"Quarantine is the most basic form of prevention and mitigation during an outbreak. We cannot get rid of quarantine completely because we are not only dealing with Omicron but also Alpha, Beta, Gamma, Delta and other variants which are still around," Mr Saputra told CNA.
The public health expert also viewed with concern that the number of people tested for COVID-19 has sharply declined since it is no longer required for domestic travellers.
Before the relaxation was introduced, Indonesia was testing around 250,000 people per day but after the introduction, that figure declined to around 100,000.
"Now that the (antigen test) requirement is scrapped there should be efforts to boost active testing. There should be massive random testing at housing areas, shopping malls, traditional markets and offices," argued Mr Saputra.
He also suggested that there should be more contact tracing in order to detect new cases.
"If we don't have good testing, slow in detection, slow in identifying if a person is positive or negative, there will be many cases which go undetected," he added.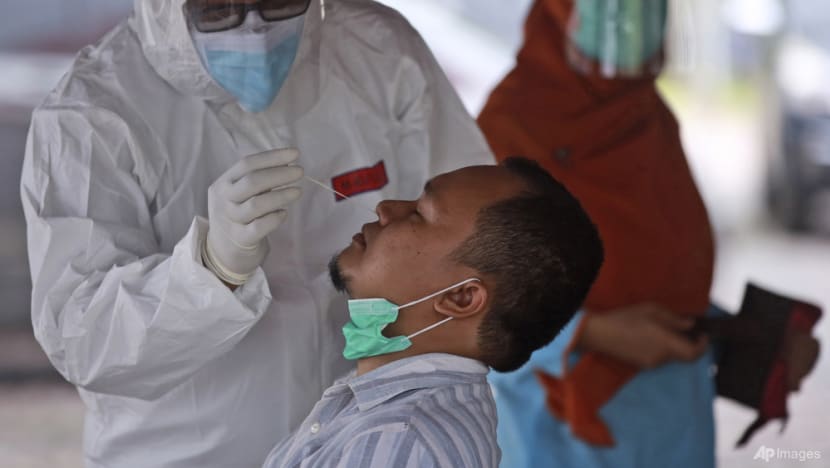 The government's COVID-19 Task Force is also expressing concerns over the relaxations. 
"We have been receiving reports of people travelling (domestically) despite testing positive for COVID-19 by taking advantage of the fact that (a negative) test result is no longer a requirement," COVID-19 Task Force spokesman Wiku Adisasmito told a press conference on Mar 17.   
"We urge people to maintain the trust that the government has given and be truthful (about their health conditions)."
Tourism analyst and chairman of the Indonesian Tourism Intellectual Association Azril Azahari questioned why the government needed to introduce so many relaxations all at the same time.
"We still need to exercise caution because we still have many challenges and shortcomings in our COVID-19 mitigation efforts. Why must they implement all these relaxations at the same time?" he told CNA.
He said that with domestic travellers able to fly without getting tested, this could turn airports in the country into high-risk infection areas.
"How can we ensure passengers will be safe? What is the contingency plan if a (COVID-19) cluster does emerge? There are too many questions which the government needs to address," said Mr Azahari.
 "As a tourism player I am happy (with the relaxation) but if we don't do this right the consequence, the impact to people's health and safety is severe," he warned.
SLOW RECOVERY EXPECTED
Indonesia's aviation industry has been battered since the pandemic as people are afraid to travel and numerous restrictions to curb the spread of COVID-19 were introduced.
The Indonesian Central Statistics Agency recorded that there were 76.7 million plane passengers throughout 2019 but that figure soon dropped to 32.4 million a year later after the pandemic hit the country. It further declined to 30.1 million passengers for the whole of 2021.
Aviation consultant Gerry Soejatman welcomed the move to relax Indonesia's travel requirement, saying that other countries have already introduced similar measures. 
"We cannot afford to be left behind. It is time to reopen (domestic and international travel) slowly because our economy has been battered," he told CNA, adding that the COVID-19 test requirements have deterred many from travelling.
"For some, antigen (requirement) is a hassle. If they test positive, there is an added hassle of cancelling tickets and hotel bookings and trying to secure a refund or a reschedule," said Mr Soejatman. 
The uncertainty is high and things like this make people reluctant to travel, he added. 
"This (easing) can reinvigorate the aviation and tourism industry. But whether this can lead to recovery (of such industries) remains to be seen. COVID-19 is not over. If there is another (COVID-19) wave caused by a new variant, we might go back to tightening the restrictions again," he said.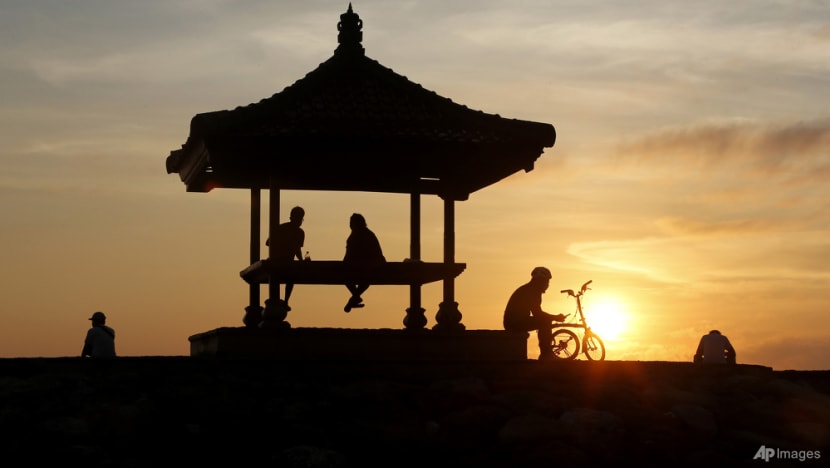 The easing of measures also comes at a low season for both international and domestic travel, with some people still sceptical about travelling, the aviation expert noted.
Director of Center for Economic and Law Studies, Bhima Yudhistira said the easing also comes amid the backdrop of high commodity prices and instability in geopolitics due to the conflict in Ukraine.
"Even though Indonesia is not affected by the conflict, this affects (international travellers) confidence in travelling to another country," he told CNA.
"Domestic travel will peak during Eid. Many have made travel arrangements and began booking tickets and accommodations," the economist said, referring to the Muslim holiday which marks the end of the fasting month of Ramadan. 
Ahead of the holiday, which falls on May 2, millions of Indonesians go to their hometowns and villages to visit families and relatives.
Aviation expert, Mr Soejatman is concerned that the aviation and tourism industry might not be ready to cope with the influx of demand during the Muslim holiday.
He said that some airlines need time to get their planes back in top shape again after being left idle for the past two years.
Some airlines might also need to reactivate their crews who had previously been forced to take unpaid leave, he added. 
"These things take time. During Eid, we might not still be ready to go all out. Perhaps during the mid year holiday, we will see a vibrant aviation and tourism industry. Hopefully, we won't see any significant increase (in the number of COVID-19) until that time," he said.